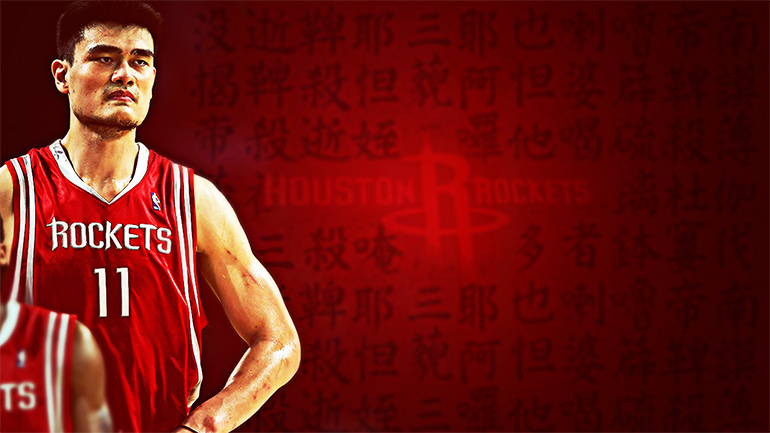 Former Houston Rockets center Yao Ming will be joining the Naismith Memorial Basketball Hall of Fame that also includes Shaquille O'Neal and Allen Iverson.
前休斯顿火箭队中锋姚明将与奥尼尔、艾弗森入围美国篮球名人堂。
The 7-foot-6 Yao played nine seasons in the NBA with the Houston Rockets after starting his career in Shanghai in the Chinese Basketball Association. He was the No. 1 overall pick in the 2002 NBA Draft.
2002年以状元秀身份加盟休斯顿火箭的姚明是一名身高7英尺6英寸(约合2.28米)的中锋,他凭借出色的数据,成为入围NBA名人堂的较早一批国际球员之一。
Foot and ankle injuries forced Yao to cut short his career in 2011, but he averaged 19.0 points, 9.2 rebounds and 1.9 blocked shots per game and was named to the NBA All-Star team eight times.
姚明因脚部伤势早早退役,不过他在NBA八个赛季场均拿到19分、9.2篮板和1.9次盖帽数据,但他最后两个赛季总共只打了五场比赛。
Yao also played on China's team that won FIBA Asia Championships in 2001, 2003 and 2005.
姚明也代表中国国家队分别在2001年、2003年和2005年赢得国际蓝联亚洲赛。