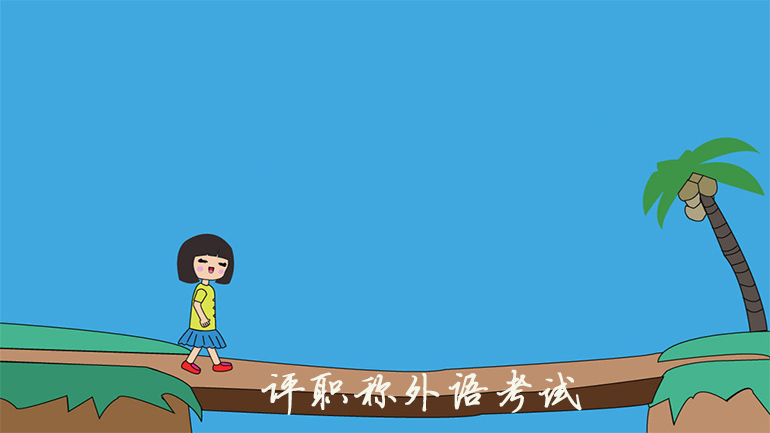 A recent policy change by top authorities means that people seeking higher ranks in technical and professional fields will no longer need to pass an English language test as part of the promotion process.
中央最近发布的一项改革政策,意味着人们在技术和专业领域进行职称评比时,英语将不再作为统一要求。
The new policy, issued by the Central Committee of the Communist Party of China, aimed at breaking down barriers in evaluating and promoting talented professionals.
这项由中共中央发布的新政策,旨在打破壁垒,改善专业人才考核制度。
The change was announced before the latest annual English test was held on Saturday and large numbers of people who had registered to take the test did not show up at examination halls. In Sichuan province alone, more than 10,000 people, or 17 percent of those registered, did not end up taking the test.
这项新政策恰在本周六的年度英语考试前夕出台,很多已报考的人没有出现在考试大厅。仅在四川省,就有超过10000人(报名总人数的17%)没有去参加考试。
The English test was introduced in the 1990s as a requirement for professional and technical workers seeking advancement. The idea was to encourage people to study English so they could participate in more international cooperation and exchanges.
职称英语考试于上世纪90年代引入,作为专业技术人员的晋升标准。它最初的目的是为了鼓励人们学习英语,从而使他们可以参与更多的国际性合作与交流。
People who needed to take the test included college teachers, researchers, translators, accountants, lawyers, news reporters and editors.
需要参加职称考试的人包括大学教师、研究人员、翻译人员、会计师、律师、新闻记者、编辑等。
Yu Hao, a teacher at New Oriental Education & Technology Group which trains people to take the test, said it had long created a headache for many people, especially older ones working in positions that did not benefit from English language skills.
新东方教育集团的余浩老师,曾为参加职称英语考试的人作培训,他表示,长期以来职称英语让很多人都很头疼,尤其是那些年纪较大的人,从事的又是和英语不相关的工作岗位。
Yu said the English requirement meant many talented people did not get a chance to advance.
余浩说,英语的硬性要求让许多有才华的人没有机会晋升。
"Many of my students were in their 40s or 50s and didn't have the ability or opportunity to learn English when they were young. They are excellent and rich in experience relevant to their professions, but they are unable to get higher titles, only because they didn't pass this exam," said Yu, who has worked in the training industry for nine years.
已经在培训业工作了9年的余浩说,"我的很多学员都已经四五十岁了,他们年轻时没有能力或机会去学英语。尽管他们有着与专业相关的丰富经验,却因为通不过职称英语考试,而无法获得更高的职称。"
"You just can't imagine how painful it was for them to have to sacrifice their weekends to take courses and prepare for the test," Yu said.
他说,"他们不得不牺牲周末去上课,准备考试,你无法想象他们有多痛苦。"
He also added that, among the 500 students he saw each year, about one-sixth would return to the classroom the following year after having failed the exam.
他还补充说,在每年的500个学员中,有1/6的人会在考试失败后下一年再次回来学习。