The day before Tomb Sweeping Day was the traditional Chinese Cold Food Day. As time passed, the two festivals were gradually combined into one. On the cold food festival day, people used no fire and only ate cold food. Now people in some places still have the custom of eating cold food on Qingming Festival.
清明节前一天是传统的"寒食节"。如今,清明节和寒食节已经并成一个节日。在寒食节当天,人们不生火,只吃冷食。至今,仍有一些地方保留这一传统。
Different places have different foods for Qingming Festival. The traditional Qingming Festival foods include sweet green rice balls, peach blossom porridge, crispy cakes, Qingming snails, and eggs. These foods are usually cooked one or two days before the arrival of the Qingming Festival.
清明节当天,各地饮食习惯不同。传统的食物包括青团、桃花粥、撒子、清明蜗牛和鸡蛋。这些食物通常会提前两天就备好。
Sweet Green Rice Balls 青团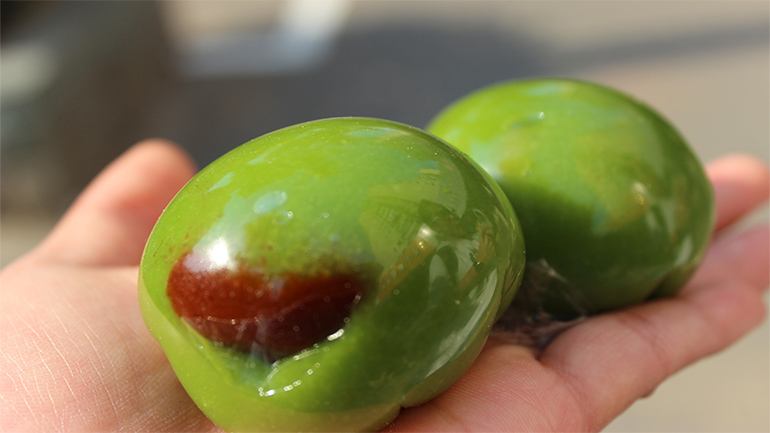 Sweet Green Rice Balls (青团 qīngtuán) are a popular Qingming food, which are made of a mixture of glutinous rice powder and green vegetable juice, and stuffed with sweetened bean paste. Sweet green rice balls are jade-green in color, glutinous in taste, and sweet in aroma.
青团由糯米饭、绿叶蔬菜汁和甜味豆沙制成。外表翠绿,口感软糯,口味香甜。
Qingming Cakes 撒子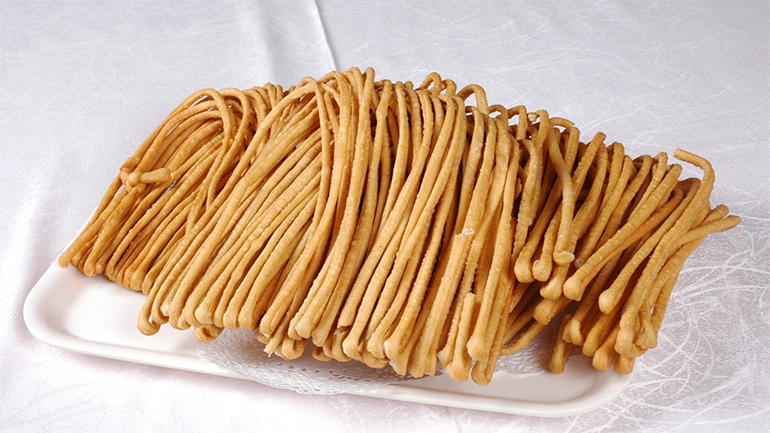 Qingming cakes are called sazi (撒子sāzi) or hanju (寒具 hánjù). They are a crispy fried food, made of wheat flour or glutinous rice flour, eggs, sesame, onion, salt, and other ingredients.
撒子是一种脆脆的油炸食品,由小麦粉或糯米饭、鸡蛋、芝麻、葱、盐和其它材料做成。
Among some Chinese ethnic minorities, such as the Uygur in Xinjiang, the Dongxiang in Gansu, the Naxi in Yunnan, and the Hui in Ningxia, sazi is very famous for its great varieties and various flavors.
有些少数民族,如新疆维吾尔族、甘肃东乡、云南南溪和宁夏回族,撒子很受欢迎,有多种口味和做法。
The article is translated and editted by Chinlingo. Please indicate the source (info.chinlingo.com) for any use, reproduction or transfer.
本文由Chinlingo编译后发布,如需转载,请标明来源:info.chinlingo.com.