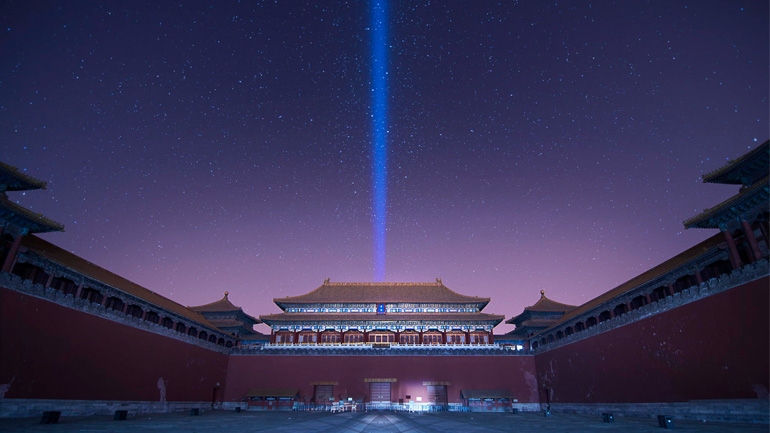 China is a great destination for both, experienced and inexperienced, budget travellers. It offers amazing natural scenery as well as historical and cultural relics, so the number of foreign travellers visiting China is increasing every year. The country is growing faster than ever and people are getting richer by the minute, so the prices are rising as well.
China is still a cheap travel destination, in comparison to most of European countries, but that can change very soon. However, following a few simple tips, you will be able to travel in China for free or next to nothing.
Do some teaching between your travels
Since the Chinese economy has strengthened greatly and is advancing at breath-taking speed, there is a high demand for English teachers. Whether you are a native speaker of English or not, you can get a teaching job almost everywhere. The school will pay for your transport, food, accommodation and you will also get a decent salary. Thus, you can earn some extra money, save up and keep travelling! Pick up a province where you would like to teach for 1 semester and keep exploring China on the cheap!
Learn some Chinese
Once you start speaking some basic Chinese, you will notice how differently people will treat you. There is nothing better for Chinese than hearing a foreigner speak their language. They will often offer you their house as a place to stay overnight, take you for a lunch, dinner and karaoke show and… they will pay for everything!
Visit small provinces, avoid touristy places
With exception of the few big and touristy cities, it's more likely that people will give you something for free than rip you off. If you visit off the path provinces such as Hunan, you can live happily paying local prices or not paying at all, because it will be a great honor for Chinese to present foreigner with a gift.
Travel by trains
Getting a train is the cheapest transport option in China. You can get standing ticket, hard seat, soft seat or hard sleeper ticket. The standing and sitting tickets cost nearly nothing but they are the least comfortable. Nevertheless, if you are a foreigner and you buy a standing ticket, you will actually never stand as Chinese will not let you. They will often give up their seats for you. Trains are mostly overcrowded, loud and dirty. Don't be surprise when you see people smoke, wash their faces, brush their teeth or change their clothes while being on the train. If you can stand it all, then you will pay next to nothing for transport in China!
Eat local food
Dining out in Chinese restaurants is cheap, but the street food is much cheaper. For example, the dinner in a restaurant will cost you at least RMB100, whereas you can have a decent bowl of fried noodles with vegetables from the street for only RMB4, which is less than $0.50. After 2 weeks of having street meals, you will notice how much you can save on food and you will not believe it!
To sum up, China is a country which can be as expensive or as cheap as you make it. There are numerous options for low-budget travel, which give you an opportunity not only to see a lot and have fun, but also to save up money for your further expeditions. Eat cheap, travel off the path by trains and do some teaching in between and you might leave China with more money than you came with!