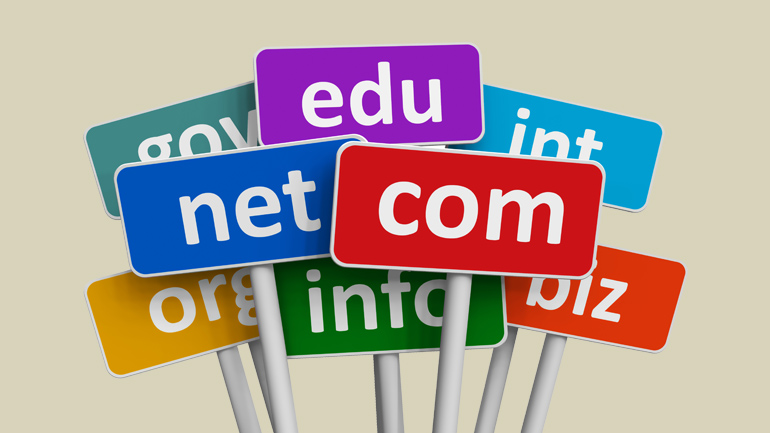 China's government said on Monday that it would take steps to more strictly manage websites in the country, its latest push to set boundaries in the wider Internet.
中国政府周一表示,将在境内网站的管理上采取更严格的措施,这是政府对更广阔的互联网设定界限的最新做法。
A draft law posted by one of China's technology regulators said that websites in the country would have to register domain names with local service providers and with the authorities.
由中国技术监管机构发布的一份法律草案显示,境内网站必须向本地服务商和地方当局登记域名。
It was not clear whether the rule would apply to all websites or only to those hosted on servers in China. Chinese laws can be haphazardly enforced and are usually vague, and because the new rule is only a draft, analysts said they expected the regulator, the Chinese Ministry of Industry and Information Technology, to specify later to whom the law would apply.
目前尚不清楚此规则是适用于所有网站,还是只适用于托管在中国服务器上的网站。在中国,执法可能比较随意,而且法律通常比较模糊,由于新规定目前只是一个草案,分析人士表示,他们预计,作为监管机构的中国工业和信息化部会在未来更具体地指明该法律对什么人适用。
If the rule applies to all websites, it will have major implications and will effectively cut China out of the global Internet. By creating a domestic registry for websites, the rule would create a system of censorship in which only websites that have specifically registered with the Chinese government would be reachable from within the country.
如果这一规定适用于所有的网站,它将产生重大的影响,其效果是将中国从全球互联网中分割出去。通过给网站建立一个国内的注册系统,该规定会建立一种审查制度,只有那些专门在中国政府注册了网站才能够在境内访问。
Zhu Wei, deputy director of the Communications Law Research Center at the China University of Political Science and Law in Beijing, said he believed that under the current wording, the law would block foreign websites not registered with China.
北京中国政法大学传播法研究中心副主任朱巍说,他认为按照目前的写法,该法律会屏蔽没有在中国注册的外国网站。
"I think the draft mostly tries to address Internet security and the large amount of pornographic websites and other websites that violate Chinese laws," he said. "Most of those domains are registered abroad. It is not easy to tackle them."
"我认为,该草案主要试图针对互联网安全问题、还有大量的淫秽色情网站及其他违反中国法律的网站,"他说。"这些网站大多数都在境外注册。对付它们不容易。"
Other experts, however, said the law would probably apply only to websites hosted in China.
其他专家则表示,该法律可能将仅适用于放在中国服务器上的网站。
"I think these regulations are about content hosted in China," said Rogier Creemers, a lecturer on Chinese politics at Oxford University. "It can be that they expand in the future." He pointed out that if the rules applied to all websites, they would eliminate access overnight to a huge chunk of the Internet.
"我觉得这些规定是对着境内服务器上的内容来的,"牛津大学的中国政治学讲师罗吉尔·克里米尔斯(Rogier Creemers)说。"也有可能他们在未来扩大其适用范围。"他指出,如果该规定适用于所有网站的话,政府会在一夜之间让人无法访问互联网上的一大堆网站。
If the law applies only to sites hosted in China, it would still represent a consolidation of power by Beijing. Forcing registration with Chinese entities is likely to create a new boom in domain-name service registrars. At the moment, Alibaba operates China's primary domain-name service provider, called Wan Wang.
即使该法律只适用于中国主办的网站,它仍是北京将权力集中起来的代表。强制网站在中国机构进行登记很可能会给域名注册服务业创造新的繁荣。目前,阿里巴巴的万网是中国主域名服务的提供商。
The new rule would also enable the Chinese government to keep closer tabs on the real identities of website operators. It would also help Beijing assemble a registry of important websites if China wants to break away from the global registry that unifies the Internet, Mr. Creemers said.
新规定也将让中国政府能更密切地管理网站经营者的真实身份。也将有助于北京组建一套重要网站的注册系统,如果中国想脱离统一互联网的全球注册系统的话,克里米尔斯说。
The Ministry of Industry and Information Technology, which said violators of the rule would face fines of 10,000 renminbi to 30,000 renminbi, or about $1,500 to $4,500, will hear comments on the regulation until April 25.
工信部表示,违反该规定的人将面临1万到3万元人民币的罚款,并表示将征求社会对新规定的意见,截止时间为4月25日。