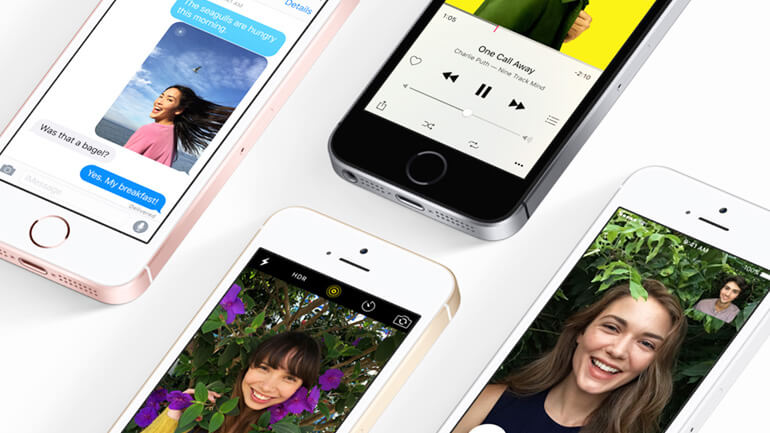 Apple's new iPhone SE has already racked up millions of pre-orders in China, as the company aims to capture more consumers in a country where domestic manufacturers are already facing stiff competition.
苹果的新型手机iPhone SE在中国已经预售几百万部。苹果公司眼下力图在中国争取更多的顾客。与此同时,中国国内的手机生产商已经面临严峻的竞争。
The iPhone SE is the cheapest smart phone Apple has ever produced, and is a new attempt by the company to attract buyers seeking a lower price point in the developing world.
iPhone SE是苹果公司所制造的最便宜的手机。这是苹果公司在发展中国家争取寻求廉价的买主的最新努力。
Jason Low, an analyst with Canalys, said previously Apple focused on consumers seeking a high end user experience, at a premium price.
全球技术市场分析公司Canalys的分析是杰森·娄说,先前苹果主要是在溢价的价位注重寻求高端用户体验的客户。
"Apple is aiming for the premium segment. The price is really different, and the segment of the customers is really different. So each of them, has their own appeal. For example Apple is a brand that provides a very high end experience," he said.
他说,"苹果也在力争溢价档次的客户。溢价价位不同,其顾客也很不一样。每一种产品都自己的吸引人之处。苹果是一种品牌,可以提供高端的体验。"
Pre-orders for the iPhone SE began last week in North America, Europe and Asia. The phone will become available to customers in another 47 countries later this spring. The iPhone SE includes many of the features in Apple's iPhone 6s, but the screen is smaller, at only 4 inches, and the price is much cheaper. The 16 gigabyte version costs $399, and the 64 gigabyte is $499.
iPhone SE上个星期开始在北美、欧洲和亚洲预售。这个春季晚些时候,这种手机也将在另外47个国家发售。iPhone SE包括很多iPhone 6s的功能,但屏幕要小一些,只有10厘米,但价格也便宜得多,16千兆字节的售价399美元,64千兆字节的售价499美元。
Sales have stagnated at Apple. In January the company forecast a drop in sales for Apple products, which would be the first decline since 2003. To boost purchases the company is targeting new customers in China, its biggest market, and India, its fastest growing.
苹果手机的销售增长呈现停滞。在今年1月,苹果预测其产品销售量下跌,是2003年以来首次下跌。为了促成销量增长,苹果正在锁定其最大的市场中国和销售增长最快的市场印度的客户。