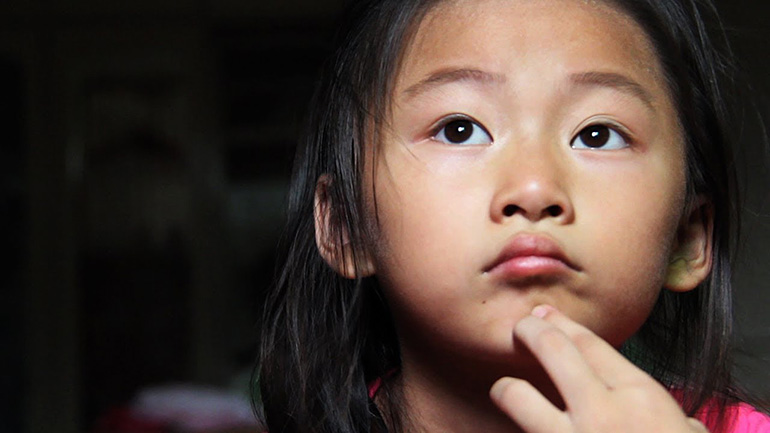 China has 100 million "left-behind children," one-third of the country's total underage population, who are growing up without the companionship of a parent, an expert has estimated as the country prepares to conduct its first comprehensive survey on the underprivileged group.
中国留守儿童将达到1亿人,占据中国全部未成年人口的1/3,留守儿童就是在没有父母的陪伴下长大的孩子。专家预计政府将准备进行一个关于弱势群体的全面调查。
Song Yinghui, a professor at Beijing Normal University, estimated at a seminar in Tianjin on Saturday that over 60 million children are left in rural areas while their parents work in cities and 36 million children are unregistered floating population, meaning they are left living in one city by parents who work in another.
上周六,北京师范大学教授宋颖慧在天津某研讨会上表示,中国农村有六千多名留守儿童,其父母在城市工作,3600名儿童是没有户籍登记的浮动人群。
Song concluded that some 100 million "left-behind children" now exist in China, "posing a great challenge to social management."
宋教授说道,中国留守儿童达到1亿人,给社会管理带来了巨大挑战。
The number greatly surpasses the previous estimate of 61 million.
留守儿童已经远远超越了先前预期的6100万人数。
Ni Chunxia, an official from the Ministry of Civil Affairs who also attended Saturday's seminar, did not immediately endorse the number, but said the country will conduct its very first comprehensive survey on "left-behind children" this year to find out the exact number and how big a problem the government needs to tackle.
中国民政部一名官员倪春夏也出席了周六的研讨会,他当时没有赞同这个数字,但是他表示中国将针对留守儿童做一次全面的调查去弄清楚真正的数量,并且规划出政府应该怎样去应对这个严重的问题。
In the last decade, the phenomenon has become much more prevalent. China has become increasingly urbanized as a result of the reform and opening-up process. People often leave their children behind with parents or other relatives either due to high living costs or household registration restrictions that limit their children from enrolling in urban schools or seeing a doctor.
十多年前,这个现象尤为普遍。随着中国改革开放的进程,中国城市化程度更高。由于高额的生活成本以及城市对户籍的限制使得孩子无法入学或者看医生,很多人不得不把孩子留给自己的父母或者其他亲属照料。
Multiple surveys conducted by scholars and NGOs in China have shown that "left-behind children" are more at risk of being physically or sexually abused and of committing suicide. They tend to underperform in school and lag behind in emotional development. Evidence has also suggested that they are more likely to exhibit criminal behavior as they grow up.
中国一些学者和非政府组织进行了无数的调查,调查显示留守儿童很容易遭受身体虐待,性骚扰甚至自杀。留守儿童一般在学校表现不佳,心理成长落后于他人。证据显示,留守儿童长大成人后很可能实施犯罪行为。
In February, China's State Council released a circular that said that the government aims to significantly reduce the number of such children by 2020.
二月,中国国务院发表文章表示,政府将于2020年前大力削减留守儿童数量。
The document has for the first time appointed the Ministry of Civil Affairs to lead the effort.
文件首次指明让民政部领导指导此事。
Qi Xuesen, director general of China Social Welfare Foundation, said the 2020 target is in line with China's poverty alleviation target in the 13th Five-Year Plan.
中国社会福利基金会局长齐学森说道,削减留守儿童的2020年计划和十三五规划期间中国的脱贫计划相辅相成。
But other experts have warned that the "left-behind children" problem should not be confused with poverty.
但是其他专家警告说,留守儿童问题不应该和贫困问题有什么冲突。
"'Left-behind children' don't necessarily suffer economic woes but rather psychological ones. The poorest families we encounter are those whose parents are not migrant workers and who choose to stay in the villages," Liu Xinyu, founder of On the Road to School, an NGO which provides financial and psychological help to "left-behind children," told the Global Times.
"留守儿童不一定遭受经济的困窘,但是一定受到心理方面的创伤。最贫困的家庭反而那些父母留在农村陪孩子,而没有去城市务工,"非政府组织"上学的路上"的创始人刘欣雨说道,他们组织为留守儿童提供经济上和心理上的帮助。
Liu hailed the growing government effort but said that treating the issue needs sustained levels of social resources and support.
刘女士高度赞扬了政府为解决留守儿童做出的努力,并且说道解决留守儿童问题需要持续的社会资源以及帮助。
"It's like treating diabetes. You have to control the insulin level on a daily basis and accept the fact that it cannot be immediately cured. The 'left-behind children' phenomenon exists due to deeper economic and social reasons," Liu said.
"解决留守儿童问题就像治疗糖尿病一样。你需要把胰岛素控制在一个有限的日均水准,并且接受糖尿病不会立即被医治好的事实。留守儿童问题源于深度的经济和社会因素。"