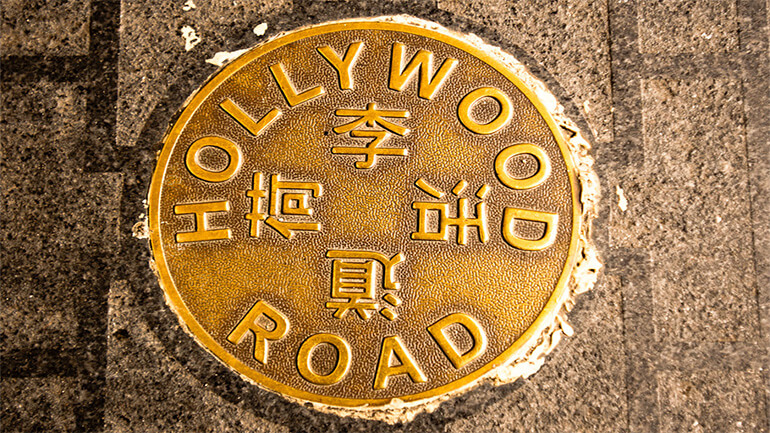 It's not clear if the changes will affect Hong Kong and its famous Hollywood Road.
不清楚这个限制是否会影响到香港以及著名的荷里活道。
China is planning to introduce new restrictions on place names because of concerns that too many fail to reflect national culture.
中国正计划推出地名的新限制,因为有太多地名不能反映民族文化。
The country's civic affairs minister, Li Liguo, wants anyone naming sites such as bridges, buildings and roads to take inspiration from Chinese history, instead of opting for foreign names like "Manhattan Plaza", Beijing News reports.
公民事务部长李立国说,希望任何人为地方命名,如桥梁,建筑物和道路等,从中国历史采取灵感,而不是选择国外的名字,如"曼哈顿广场",北京新闻报报道。
Existing names which fall foul of the requirements will also be changed, according to the paper.
据报道,现有不合规的名字会被更换。
Mr Li says "cleaning up" place names will "strengthen and standardise cultural protection", and promote China's cultural heritage.
李立国先生说"清理"地名会"加强和规范文化保护",并推广中国的文化遗产。
He's in charge of a State Council survey of geographical names, an effort which started in 2014 and has another two years to run.
他负责国务院地名调查,这项调查始于2014年,还将进行两年。
According to the Xinhua news agency, the first places to be renamed will be any that "damage national dignity" or conflict with core socialist values, as well as those which have attracted the most public complaints.
据新华社报道,第一批需要重命名的地名是那些"损坏国家尊严"或违背社会主义价值观的,以及那些引起最多市民投诉的。
Places which promise more than they deliver are also in the government's sights – so anywhere adopting Venice as part of its name will need to have more than just a pond, the agency notes.
承诺过高的地名也是政府要抓的,比如叫'威尼斯'的地方不能仅仅是一个水池,新华社说。
Social media users are divided on the issue, with some pointing out that foreign names are often chosen as a way of celebrating ties with other cities or countries.
社交媒体用户对此持不同意见,一些人指出选择外国名字通常是庆祝与其他城市或国家的关系的一种方式。
There's plenty of support, though, with one person writing: "They really should change, or else we'll feel there are no Chinese historical elements!"
也有很多人支持,一位用户写到:"他们真的要改,不然我们觉得都没有中国历史元素!"
Other comments are more mocking, with one user suggesting some new names, including "Core Values Road" and "The Rule of Law Building"; and another saying: "Eventually they will all be called 'the road to socialism'!"
一些评论则带着嘲讽,一位用户建议了一些新名字,比如"核心价值路"和"法制建设大厦";还有人说:"最后这些地方都叫作'社会主义道路'"。