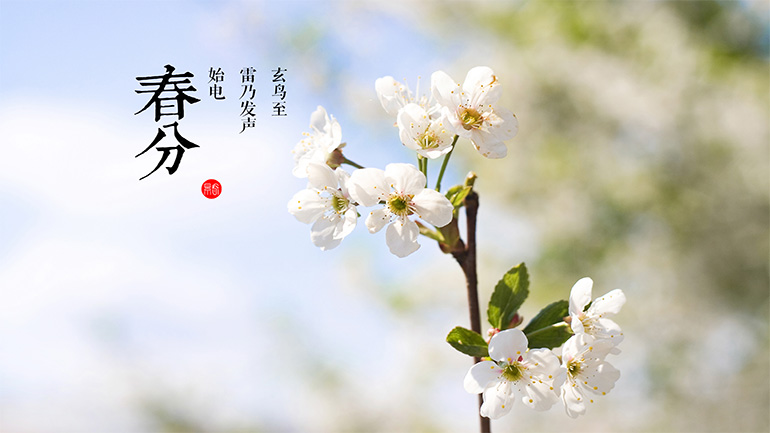 The astronomical spring in the Northern Hemisphere begins on Sunday, March 20 this year. The March equinox marks the moment the Sun crosses the celestial equator – the imaginary line in the sky above the Earth's equator – from south to north. This happens on March 19, 20 or 21 every year.
2016年的北半球,天文学上的春天始于3月20日(星期日)。春分这天,太阳开始越过赤道,从南往北移。春分通常在每年的19、20和21日。
After this day, the sun continues to move to the north hemisphere and the temperature continues to rise.
春分以后,太阳继续向北半球移动,气温持续上升。
In China, there are a few traditions and customs on Spring Equinox: balancing eggs, spring ploughing, sending spring cow drawing, eating spring vegetable and spring worship.
在中国,人们在春分当日仍保留一些传统习俗,比如竖蛋、春耕、送春牛图,吃春菜、春祭等。