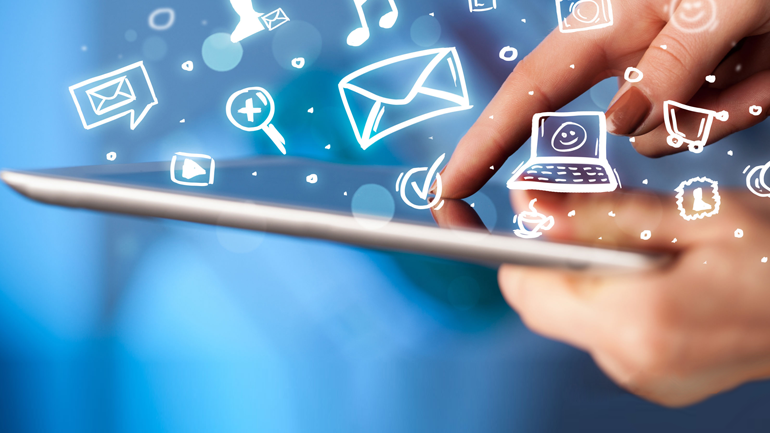 Chinese consumers have adopted the digital world with lightning speed. Online shopping carts are transforming the face of China's economy, changing supply chains and putting pricing power in the hands of its 1.37 billion consumers.
中国消费者以闪电般的速度接受了数字世界。在线购物车正在改变中国经济的面貌,改变供应链,并使定价权掌握在13.7亿消费者手中。
China's policymakers have promoted their policy of "Internet Plus" to spearhead economic reform and foster the development of a consumption-led economy over the export-led growth of the past. The country's shoppers, already among the most internet savvy in the world, are using new shopping and payment gateways via WeChat, Alibaba and Taobao. This is levelling the playing field for suppliers, who now meet buyers online in an e-commerce market that has been growing rapidly.
中国决策者大力宣扬"互联网+"政策,以带头实行经济改革,推动以消费带动的经济。中国买家——已经是世界上最了解互联网的人——正通过微信和淘宝等平台,使用新的购物和支付方法。这无疑使供应商处在同一水平的竞技场。这些供应商如今在迅速壮大的电商市场直接面对在线买家。
For decades, China's economic expansion was powered by low-value-added manufacturing – cheap toys, shoes and textiles were "Made in China" and exported to the rest of the world. Those days are increasingly fading, and the focus now is on making the country's giant economy more productive, innovative and market-oriented.
数十年来,中国的经济扩张一直都是以低附加值的制造业为动力的。中国制造廉价玩具、鞋子和纺织品并将它们出口到世界。这样的日子逐渐消失了,如今的中国将注意力放在如何使该国庞大的经济更有效率、更具创新力和更加面向市场上。
The country is now the world's largest e-commerce market: online retail sales in mainland China totalled 3.877 trillion yuan in 2015, up 33.3 per cent from a year earlier, according to official data.
中国如今是世界上最大的电商市场:根据官方数据,2015年中国内地的在线零售总额达3.88万亿元,比上一年增长33.3%。
The shift to a digital economy is also changing customers' use of financial tools like e-wallets, e-payment and touch-pay systems. This enhances the digital ecosystem.
转向数字经济也改变了消费者对电子钱包等金融工具的使用。这进一步促进了数字生态系统。
Many private-sector companies, too, have embraced the digital age. Companies have given rise to thriving social networks and transformed the way Chinese buy movie tickets and make hotel bookings, exchange shopping tips and compare prices. They have also enabled Chinese shoppers to spend, by putting them within a mouse click or phone swipe of goods from all over the world.
许多民企也开始拥抱数字时代。它们改变了中国人购买电影票、预订旅馆、交换购物信息、比较价格的方式,使消费者只需动一动鼠标或打个电话就可以从全世界购买商品。
Crucially, this eager embrace of the internet has injected more market forces, transparency and competition into the Chinese economy, ensuring that quality, price, efficiency and service are rewarded more highly than ever before.
In other words, it is helping to make China's economy become more "digital".
关键是,对互联网的急切拥抱向中国经济注入了更多的市场力量、透明度和竞争力,确保了质量、价格、效率和服务获得比以往任何时候都高的回报。换言之,它正协助中国经济变得更"数字化"。
The real impact will come if these market forces take root across all parts of the economy – in particular, the massive state-owned sector.
如果这些市场力量能在庞大的国有企业扎下根来,那么它们的真正影响将到来。
Not all state-owned enterprises have been quick to harness the power of the internet. However, those that do can reap substantial benefits. Digital tools can help them improve their sourcing, sales and logistics systems; streamline their often inefficient operations; engage with customers via social media; identify and track market trends; and boost their marketing, research and innovation capabilities.
并非所有国企都在迅速利用互联网的力量。不过,那些确实这样做了的国企可以得到巨大好处。数字工具帮助它们改进了资源、销售和后勤系统;简化了低效运营模式并使其效率更高;直接联系了客户;识别并追踪市场趋势;并提高它们的销售、科研和创新能力。
The Chinese authorities have seen the successes in the private sector, and are now actively encouraging change in the state-owned sector, too.
中国各级主管部门已经看到了私企的成功,现在正积极鼓励国企也进行这样的改革。
The "Internet Plus" initiative aims to encourage China's manufacturers to deploy mobile internet, cloud computing, "big data" analysis and other tools, and to promote the development of internet banking and innovation. It also aims to support higher-tech manufacturing in agriculture, energy, finance, public services, logistics, e-commerce, traffic, biology and artificial intelligence.
"互联网+"倡议旨在鼓励中国制造商启用移动互联网、云计算、"大数据"分析和其他工具,并推动互联网银行业的部署及创新。它还将助力农业、能源、金融、公共服务、后勤、电子商务、交通、生物和人工智能等领域。
Putting these policies in place could help provide momentum for China in the years ahead. The internet and its related technologies will change the nature of growth, particularly as labour costs increase and the country's population ages. They will create new markets for innovative products and services. And they will generate jobs for workers with digital and hi-tech skills.
推行这些政策有助于今后数年为中国提供动力。互联网及其相关技术将改变经济增长的性质,尤其是随着劳动力成本的提高以及该国人口的老龄化。它们将为创新产品和服务创造新的市场,为拥有数字技术和高科技的员工创造工作。
In the long term, China's digital economy will help its international ambitions. Some of its technology companies are now among the largest in the world. They can leverage their experiences from their home market and export their successes to the rest of the world.
从长远来看,中国的数字经济将有助其实现国际野心。中国的一些技术企业现在居于世界上最大的企业之列。它们可以将在国内取得的成功经验出口到世界其他地区。