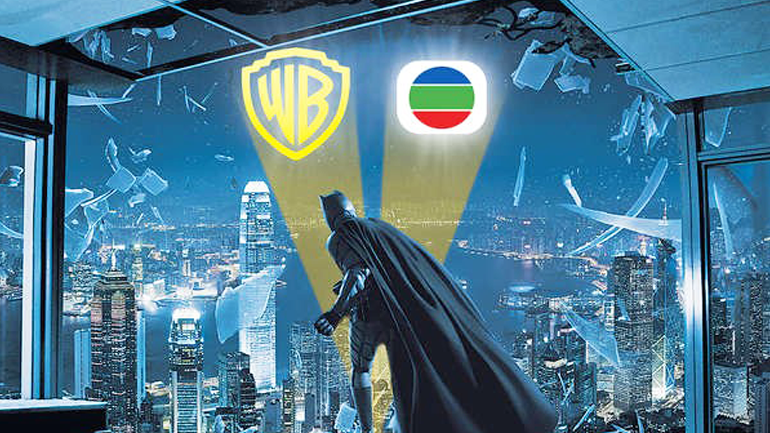 Hollywood giants are stepping up their Chinese-language game to tap into the booming China film market with new plans to be announced this week at Filmart.
为打入蓬勃发展的中国电影市场,好莱坞巨头纷纷加大中文内容制作力度,将在香港国际影视展上公布新计划。
While Fox will pool resources from its international production arm to boost its Chinese-language productions including films and mini-series, Warner Brothers will reveal details of Flagship Entertainment Group, a joint venture it formed with mainland China's CMC Holdings and TVB.
福克斯集团将集中其国际制片部门的资源用于加强中文影视剧的制作,而华纳兄弟公司将公布与中国华人文化产业投资基金、香港电视广播有限公司建立合资公司"旗舰影业"的细节。
Fox Networks Group Asia will co-produce Chinese-language content for global distribution with Fox International Productions, which was previously involved in Chinese-language films such as Hot Summer Days.
福克斯电视网亚洲公司将与福克斯国际制片公司联合制作中文内容并在全球发行。福克斯国际制片公司曾参与过《全城热恋》等中国电影的制作。
Cora Yim, Fox Networks Group Asia's head of Chinese entertainment, said the network had been partnering with local film companies in the region, such as Hong Kong's Emperor Motion Pictures for Sara. But with growing demand for Chinese-language content around the world, more productions would be needed, she said.
福克斯电视网亚洲公司中文娱乐节目负责人严嘉念说,公司一直在与该地区的本土电影公司进行合作,比如与香港英皇电影公司联合制作的电影《雏妓》。但她说,随着全球对中文内容的需求不断增长,公司需要加大制作力度。
"The vision is to build on existing strong partnerships with local talents and deep experiences in creative work both locally and globally," said Yim. Yim said a number of projects were in the pipeline under this "glocal" arrangement, including Chinese-language mini-series with a production budget of US$1 million per episode – 7.8 times that of Hong Kong TV productions.
严嘉念说:"我们的设想是,以与当地人才现有的强有力伙伴关系以及本地和全球原创作品领域的丰富经验为基础(加大中文内容制作力度)。"她说,在这个"全球本地化"理念下,有很多项目正在酝酿之中,包括每集制作预算为100万美元的中文迷你剧——这是香港电视剧制作经费的7.8倍。
Filming of productions involving Fox's Asian and international arms would commence at the end of this year, said Yim. But she said titles were yet to be announced.
严嘉念说,福克斯旗下的亚洲公司和国际公司参与的摄制工作将于今年年底启动,不过相关内容仍有待公布。
Fox has been developing ambitious plans to venture into Asia, particularly the Chinese-language market. Besides the mini-series, the Post reported earlier that Fox Networks Group Asia had plans to remake ATV's cult classic show My Date With A Vampire into a Chinese-language series for its local platforms and a new internet-based over-the-top platform to be launched later this year.
福克斯集团一直在制定雄心勃勃的计划以进军亚洲特别是中文市场。除了迷你剧之外,福克斯电视网亚洲公司还计划将香港亚视的经典港剧《我和僵尸有个约会》翻拍成国语电视连续剧,在其当地平台和今年晚些时候启动的新互联网平台上播出。
Meanwhile, Warner Brothers Entertainment, CMC Holdings and TVB will unveil projects to be produced under their Hong Kong-based joint venture Flagship Entertainment Group at Filmart on Wednesday. CMC Holdings chairman Li Ruigang, dubbed the mainland's Rupert Murdoch and also a stakeholder in the consortium that controls the majority of TVB shares, will present his plans alongside Kelvin Tsujihara, chairman and CEO of Warner Brothers Entertainment.
与此同时,在香港国际影视展期间,华纳兄弟、CMC和TVB将于16日公布其设在香港的合资公司"旗舰影业"的制片计划。被称为"中国默多克"的CMC董事长黎瑞刚也是持有TVB多数股份的财团股东,他将与华纳兄弟董事长兼首席执行官凯尔文·辻原共同宣布这些计划。
Mainland China is expected to take over North America as the world's largest film market as soon as next year after it raked in a record 6.87 billion yuan from the box office in February – US$250 million more than the North American market in the same month.
国内地预计最快将在明年超过北美,成为世界第一大电影市场。今年2月中国内地电影票房达到68.7亿元人民币,比当月北美市场票房多出2.5亿美元。