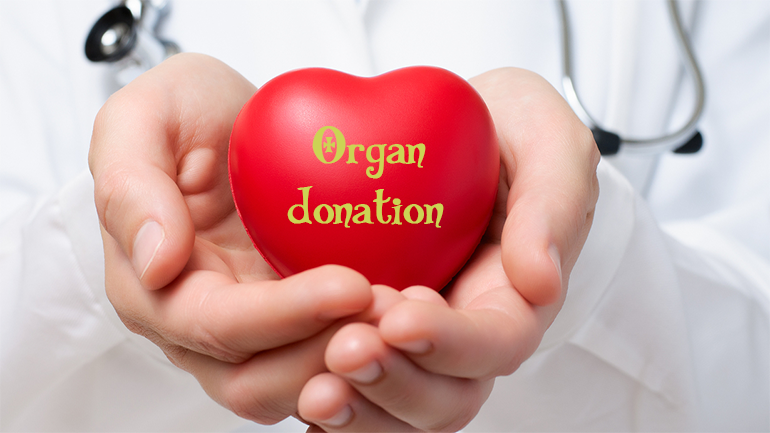 Organ donations in China reached a record high last year, after sourcing organs from executed prisoners was banned, said Huang Jiefu, former vice-minister of health.
前卫生部副部长黄洁夫说,自从禁止从被处决犯人身上摘取器官后,中国的器官捐献数创下记录。
"Organ transplantation in China has made a successful transformation in the past year," Huang said. "It has won recognition by the world."
黄说:"在过去的一年里,中国的器官移植已经有了成功的转型,获得了世界认可。"
The number of organ donors in China reached 2,766 last year, and more than 10,000 surgeries were performed, outnumbering the total for 2013 and 2014, Huang said.
黄说,去年,中国器官捐献者数量已经达到2766人,进行了10000多台外科手术,超过2013年和2014年的总和。
China stopped the use of organs from executed prisoners for transplant surgery on Jan 1 last year, and voluntary donations from citizens have become the only source.
去年1月1日,中国停止使用处决犯人的器官进行移植手术,公民自愿捐献器官成为唯一来源。
Statistics from the National Health and Family Planning Commission show organ donations have been increasing rapidly.
国家计生委数据显示,器官捐献量已经快速增长。
The rate for organ donation per million of population reached 1.2 in 2014, a 60-fold increase from the level of 2010, the commission said.
计生委说,2014年,器官捐献率达到每百万人1.2个,比2010年水平增加了60倍。
The rate was increased to 2.1 per million last year, Huang said.
黄说,去年,这一比例达到每百万人2.1个。
"Last year the success rate of transplant surgery in China was also the highest, as organs were donated from citizens rather than retrieved from executed prisoners," Huang, also chairman of the National Organ Donation and Transplantation Committee, said.
国家器官捐献移植委员会主席黄说,"去年,中国器官移植外科手术的成功率最高,因为器官来自公民而不是取自处决的犯人。"
The progress of organ donation and transplant in China has also won recognition from the world, Huang said.
黄说,中国器官捐献移植的进步,已经获得世界认可。
In last August, Huang became one of 19 receptions of the Gusi International Peace Prize, Asia's leading body to honor contributions to global peace and progress.
去年八月,黄成为了11月国际和平奖19名获奖者之一,11月国际和平奖是亚洲领先的纪念国际和平和进步贡献的奖项。
Huang was rewarded for his remarkable contributions in medicine, including "orchestrating the entire organ transplantation reform, ending the use of executed prisoners' organs, and developing the necessary social, legal and clinical framework to enable large-scale organ donation in China."
黄因为他在医药方面的杰出贡献而获奖,包括策划全程器官移植改革,停止使用处决犯人器官,发展必要的社会,法律和医疗框架来保证中国大范围的器官捐献。"
In August, an international conference on organ transplantation will be held in Hong Kong, where a ceremony to mark the 50th anniversary of the Transplant Society will be held, Huang said.
黄说,八月,一场关于器官移植的国际会议将在香港举行,一场纪念移植学会50周年的庆祝会将在这里举行。"
In addition, another international conference on organ donation will be held in Beijing in October, he said.
他说,除此以外,另外一个关于器官移植的国际会议将于十月在北京举行。