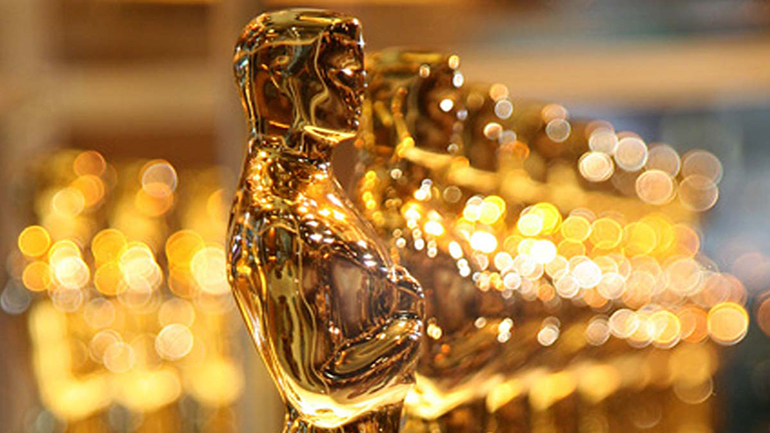 The 88th Academy Awards, once again thrilled people around the world, including the Chinese, who were excited about Leonardo DiCaprio winning the Best Actor award.
第八十八届奥斯卡再一次让全世界的人欣喜若狂,包括中国人。他们都为莱昂纳多.迪卡普里奥奖获得最佳男主角奖而激动不已。
But the annual carnival also put Chinese filmmakers in an awkward position, as no Chinese films have ever pocketed a golden trophy. The hard truth leaves people wondering when the nation, which is already the second largest film market, will earn a place in the renowned award ceremony's spotlight.
但是,这个年度盛宴也让中国电影人感到尴尬,因为从来没有中国电影抱回过小金人。这个残酷的现实不禁让人们猜想,这个已经是全球第二大电影市场的国家,何时能在这个星光熠熠的颁奖典礼上获得一席之地。
The circumstance for domestic artists is similar to that of Chinese writers and scientists before Mo Yan and Tu Youyou won Nobel Prize in 2012 and 2015 respectively.
当前国内电影业的境况,和中国作家莫言在2012年获得诺贝尔文学奖和中国科学家屠呦呦在2015年获得诺贝尔生理学医学奖之前的情况类似。
Just as Chinese people are accustomed to seeing their fellow citizens taking home Nobel prizes from Stockholm, it is time for them to see that winning an Oscar is also achievable.
正如大家已经习惯了看到中国人从瑞士拿回诺贝尔奖一样,在奥斯卡上获奖也指日可待。
There are good reasons to be optimistic about such an ambitious outlook.
对于这样一个雄心勃勃的梦想,我们有充分理由持乐观态度。
First, China is one of the fastest growing film markets in the world, attracting abundant capital from home and abroad, which will prompt more talented people to get into the industry.
首先,中国是全球电影业发展最快的市场之一,吸引了国内外的大量投资,这将为电影业带来更多的优秀人才。
Latest statistics showed Chinese cinemas took a record 6.87 billion yuan (about 1.05 billion U.S. dollars) in ticket sales in February, with the monthly box office overtaking that of North America for the first time.
最新数据显示,中国2月的电影票房刷新了纪录,达到68.7亿元(约10.5亿元美金),月度票房首次超过北美。
The achievement, which may be repeated in the future, has led to speculation that China's annual box office could go on to surpass North America as soon as 2017.
将来,这一成就极有可能再次出现,进而导致了一些猜测,认为中国的年度票房在2017年就将超越北美。
As capital rushes into the Chinese film industry, fierce competition is expected. The creativity and quality of homegrown movies, two outstanding shortcomings compared with Hollywood productions, will be improved.
随着资本大量涌入中国电影业,竞争将会愈加激烈。与好莱坞电影相比,国产片的两块突出短板——创造力和影片质量都将会得到改善。
Second, Chinese culture and stories have provided a rich source of inspiration for domestic productions. For example, the highest grossing animations in China are the "Kung Fu Panda" series and "Monkey King" films.
其次,中国文化和神话传说为国内影片制作提供了丰富的灵感来源。例如,中国最卖座的动画是"功夫熊猫"系列和"大闹天宫"电影。
Once they master cutting-edge film technology and improve narration, Chinese filmmakers could see their potential unleashed.
一旦中国电影业掌握高端的电影制作技术并改善叙事手法,他们的潜力将会暴发。
Also showing promise is the younger generation of filmmakers, who are born after 1970. With more professional and international training compared with their predecessors, such as acclaimed director Zhang Yimou, they are equipped to make breakthroughs.
70后的年轻一代电影人也显示出了巨大的潜力。比如著名导演张艺谋,与他们的前辈相比,他们接受了更专业化、更国际化的训练,整装待发。
Young directors, who often travel to the United States and Europe for seminars and award ceremonies, are also more familiar with Hollywood productions.
那些经常到美国和欧洲参加研讨会和颁奖典礼的年轻导演们,也都比较了解好莱坞电影。
One recent example, domestic drama "Mr. Six" is rated 8.2 out of 10 on douban.com, a major online website for films, achieving higher marks than many international renowned films including "Gravity," which gets 7.8 on the same website.
最近的一个例子,国产片"老炮儿"在豆瓣网上得分为8.2分(满分10分),比许多国际知名电影如"万有引力"的得分都高,它的得分仅为7.8分。
This being said, no one can predict the exact year when a homegrown film will stun the world.
也就是说,没准下一年就有一个国产片让世界为之瞩目。
Patience is gold for domestic filmmakers.
只要有耐心,中国的电影人一定能捧回小金人。