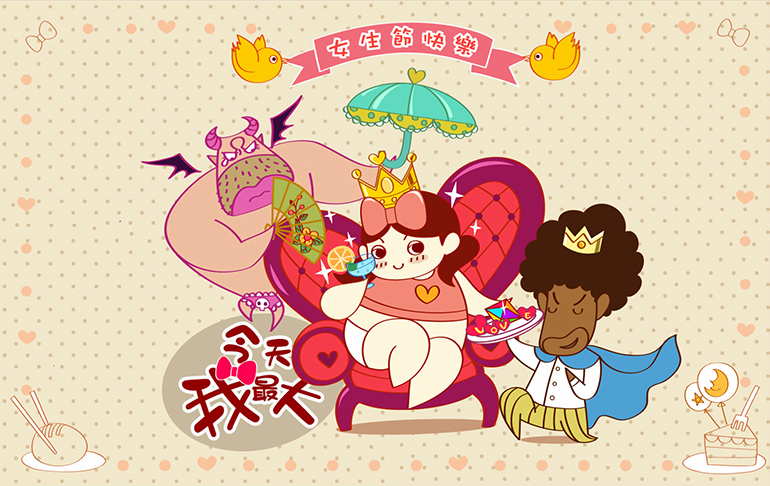 March 7 was a normal date for most people, but it has now been give a new meaning by unmarried Chinese girls and became "Girls' Day". "Girl's Day" is a new holiday in China that was first celebrated in the 1990s. Initiated by Shandong University, the holiday is dedicated to the recognition and praise of single women in China.
三月七日对大部分人来说只是一个普通的日子,如今,这一天对未婚女生来说已有了新的意义,人们称之为"女生节"。女生节是中国的新节日,是山东大学于90年代开创的。该节日的创立是为了认可和赞扬中国的单身女性。
Many Chinese universities have an interesting practice on Women's Day. Female college students created a new festival called Girls' Day (女生节), which is celebrated on March 7 every year. In China, "women" (妇女) is more representative of married women, and since female students do not like to give up the opportunity to be "queens", they created Girls' Day. On Girl's Day, universities hold many activities for their female students, such as a make-up competition, a hand-make competition, the warmest quail-roost evaluation, and a dancing competition.
在中国,许多大学趣味地践行妇女节,女大学生开创了一个新的节日——女生节,于每年3月7日庆祝。在中国,"妇女"是对已婚女性的尊称,由于女大学生不愿放弃当"女王"的机会,她们便创造了女生节。女生节当日,大学会举行各种针对女生的活动,如化妆比赛、手工制品比赛、女生宿舍评比、舞会等。
What's more, some universities may make wishing trees or wishing boards, where female students can attach cards that have their written wishes (even confessions to a male). In that way, March 7 is a sort of "Valentine's Day" on campus because male students have the opportunity to express their love to female students they admire.
此外,一些大学会提供许愿树或许愿墙,女生们可将愿望(甚至是对某男神的告白)写在卡片上,贴在上面。这样,女生节也成了校园里的"情人节",因为男生可借此机会向自己爱慕的女生表白。