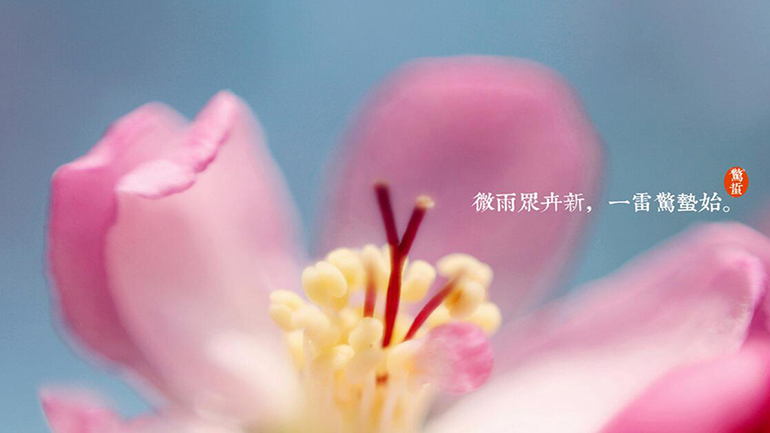 Jingzhe, also translated as 'the awakening of insects', is the third solar term in spring.
惊蛰(the awakening of insects)是春天的第三个节气。
The Chinese character zhe (蛰) actually means hibernation. On the day of Jingzhe, usually there is thunder loud enough to wake animals from their hibernation – that's why the solar term is named.
汉字"蛰"指冬眠。惊蛰当天,响雷唤醒冬眠中的动物,因此得名。
There are many Jingzhe customs in China: a few of them include spring ploughing, praying to a white tiger to avoid being cursed, beating villains, going fishing, eating pears, and beating drums like the god of thunder was thought to do.
在中国,惊蛰有一些习俗,如春耕、拜白虎以免被诅咒、打小人、钓鱼、吃梨、像雷神发作一样打鼓。