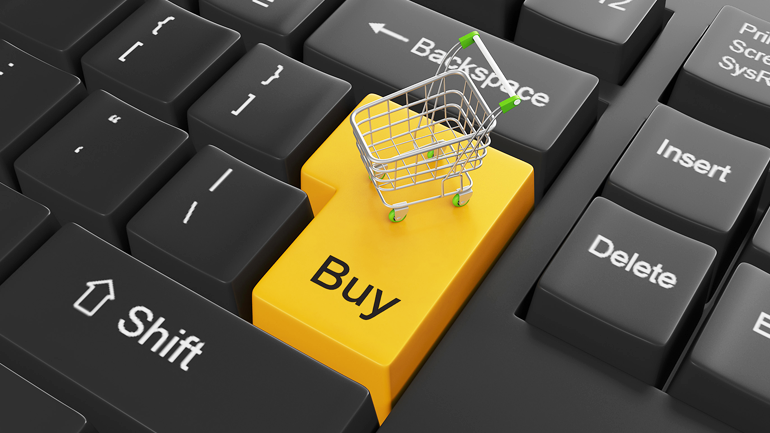 Despite a slowing economy, Chinese consumers' online spending on foreign goods is expected to remain strong in the next five years. Market research firm Mintel on Monday forecast China's cross-border online shopping market to grow 18 per cent each year to 2020.

虽然经济增长放慢,但是未来五年内地消费者用于境外产品的网购开支预计仍将看涨。明特尔市场调查公司2月29日预测:到2020年,中国内地跨境网上购物市场每年将增长18%。
In 2015, the market ballooned by more than 60 per cent, according to Haitao Retailing, Mintel's first report on the topic.
根据明特尔公司关于这个话题的首份报告《海淘零售报告》统计,2015年中国内地海外网购市场增长了60%以上。
"The reason we chose to do this report was both due to Haitao becoming so large, and because this market is now becoming well-regulated, and encouraged by the central government," said the report's author Matthew Crabbe.
报告作者马修·克拉布说:"我们之所以起草这份报告,既是因为海淘规模如此之大,也是因为这个市场现在的管理趋于规范并且得到中央政府的鼓励。"
"This was therefore clearly an important development in China's international trade, its domestic consumer market, and as a route to entry for foreign companies hoping to sell to Chinese consumers."
"所以这显然是中国国际贸易、国内消费市场的一个重要情况,也是进入希望向中国消费者销售产品的外国公司的一条路径。"
Nearly 60 per cent of 3,000 consumers surveyed by the firm said they had bought foreign products online from domestic shopping websites between June and November last year.They liked to shop for beauty and personal care products from South Korea, Japan and France, while Taiwan, Hong Kong, Macau and New Zealand were top for food and drink. Japan and the US were preferred for personal electronic appliances.
该公司调查问卷涉及的3000名消费者中近60%的人表示,去年6月至11月他们通过国内购物网站网购过境外产品。他们喜欢购买韩国、日本和法国的美容及个人护理产品,港澳台地区和新西兰则是食品和饮料的首选购物产地。日本和美国是购买个人电子产品的首选。
Mo Daiqing, senior analyst at China E-Commerce Research Centre in Hangzhou, said though China's economy was likely to slow, online shopping for foreign goods would rise for certain.
杭州中国电子商务研究中心资深分析师莫岱青说,尽管中国经济可能增长放慢,但是境外产品网购市场肯定会增长。
"Because the demand for prime products remains high in China, it takes time for domestic manufacturers to catch up their foreign peers. The prospect is good especially for things like baby formula, baby care products and luxury items," she said.
她说:"由于中国对优质产品的需求仍然旺盛,所以国内制造商仍需时日才能追赶上外国伙伴。海外网购市场前景乐观,尤其是诸如婴儿配方奶粉、婴儿护理产品和奢侈品等。"
More than half of consumers agreed reviews and recommendations were important when deciding what to buy online, while 40 per cent said sharing experiences of overseas purchases brought them a sense of achievement, the Mintel report said.
明特尔市场调查公司的报告说,一半以上的消费者认为网购时买家评论和推荐都是重要参考因素,而40%的消费者说分享海外网购经验有一种成就感。
Gao Hucheng, the Minister of Commerce, said last week that supporting cross-border e-commerce would be a major task of his ministry this year. The ministry has previously estimated total cross-border online transactions would reach 6.5 trillion yuan this year.
商务部部长高虎城近日说支持跨境电子商务将是商务部今年的重要任务。商务部此前估计今年跨境网上交易总额将达6.5万亿元。