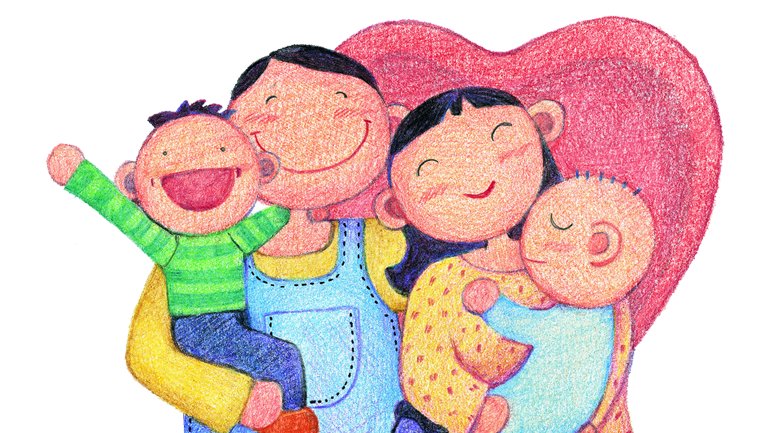 While China's decision to end the decades-old one-child policy was widely applauded after it came into force in January, critics say this policy change should not be overpraised as long as sufficient workplace and domestic protections aren't in place and women continue to face discrimination.
尽管自一月以来,中国废除实施几十年的独生子政策博得了社会的一片喝彩,批评人士却说,只要充足的工作岗位和家庭保护不到位,不应该过度赞扬这一政策改变,妇女仍然面对歧视。
The end of three decades of China's one-child policy on January 1 did not bring joy for Liu Yan.
1月1日,中国废除实施三十年之久的独生子政策,这并没给柳岩带来欢乐。
This professional woman found that her family began demanding she give up her career.
这名职业女性发现,她的家庭开始要求她放弃自己的事业。
As soon as the policy came out, her husband and in-laws started telling her they want another child, a girl. The 34-year-old former vice president of a Beijing-based company already has a 4-year-old boy and doesn't want to have any more children. But the pressure is wearing her down.
政策一出台,她的丈夫和姻亲就开始告诉她,他们还想要一个孩子,一个女孩。34岁的她已经有一个四岁的儿子,她之前是一家总部位于北京的公司的副主席,她不想再要更多孩子了。但是压力正在损耗她。
"My husband even told me he'll buy me a new car if I had another child," she said. "We immediately started quarrelling. What does he think I am, a child-producing machine?"
她说:"我的丈夫甚至告诉我,如果我再生一个孩子,就给我买一台新车。我们马上就开始吵架。他难道认为我是一个生孩子的机器吗?"
Liu said her husband insisted Liu should not work because he makes enough money and she should make their family life her only priority.
柳说,她的丈夫坚持不让她工作了,因为他挣的钱足够用,她应该把她们的家庭生活放在优先位置上。
What makes her even madder is her husband even taught their son to say he wants a baby sister. When Liu looks at the expression on her son's face, she feels helpless, because he doesn't truly understand what having a baby sister means.
让她更发疯的是,他的丈夫教儿子索要妹妹。当她看着儿子脸上的表情时,她觉得无助,因为他并不懂得拥有妹妹意味着什么。
Liu isn't alone in this.
她不是特例。
Even though the change to a two-child policy received some praise for being a step in improving reproductive rights, it's also presented a tough situation for some women, as they may be pressured by their families into having a second child against their will. Furthermore, experts say that women's rights in other areas, including the workplace and in their families, are still lacking sufficient legal protections.
尽管二胎政策因为在再生育权力上迈出了向前的一步而广受好评,但它也使得一些女性陷入困窘,因为她们被家人不情愿地强压要二胎。除此以外,专家说,妇女在工作场合和家庭等其他领域的权利,仍然缺乏足够的法律保护。
Policy repercussions
政策影响
Before the policy came out, Liu had just readied herself to go back to the workplace after taking maternity leave.
在政策出台以前,柳刚准备结束产假,回到工作岗位。
She got married at 26 and had her son when she was 30. After that, she quit her job and intentionally shifted the focus of her life from work to family.
柳岩26岁结婚,30岁有了儿子。自此以后,她就离开了岗位,意在把注意力从工作切换到家庭。
"At first I wasn't used to it at all, there were no e-mails for me to reply to, no oral presentations for me to approve," she said.
她说:"起初,我根本不适应,我不用再回复邮件,也没有需要我批准的口头报告。"
After her baby was weaned, Liu went back to the workplace. But she chose a job that wouldn't require a lot of time, because she felt her family should still put the baby at the center of attention.
孩子断奶以后,柳重回职场。但是,她选择了一份不需要太多时间的工作,因为她觉得她的家庭应该把孩子置于中心地位。
At the same time, she kept having arguments with her in-laws over how her child should be raised. Facing all these troubles, she hired a nanny to reduce her workload, but only to get into another fight with her in-laws, who didn't like to have an outsider around the house.
与此同时,她和姻亲一直争执怎么抚养孩子。面对这些困难,她请了一个保姆减轻工作量,但却和姻亲又吵了一架,她不喜欢家里有外人。
Policies to ensure women's welfare are not up-to-date, according to Alana Livesey, a Canada-based gender equality specialist, who told the Global Times via e-mail that she believes the recent changes to China's family planning policy are a step in the right direction in terms of enhancing women's sexual reproductive and health rights, but there are many limitations and areas in need of improvement.
加拿大籍性别平等专家Alana Livesey通过电子邮件告诉《环球时报》,保障妇女福利的政策还未同步,她相信,近日中国家庭计划政策的改变,在提高妇女繁殖和健康权利方面是正确的,但是,还有很多限制和需要改进的领域。