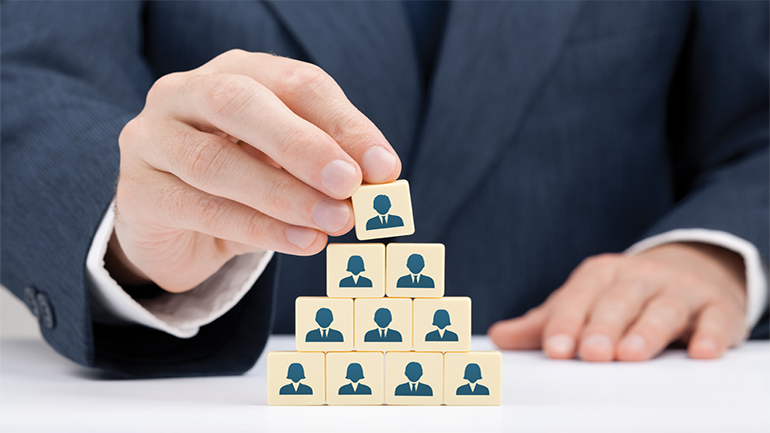 In China, you are what you do. The boss of any workplace — even if that is a greasy spoon or corner store — is called "boss". Even journalists are referred to by status-laden honorifics. So I am not Ms Waldmeir or Patti, but Teacher Waldmeir. Reporters here may want for press freedom but at least they receive a title they might not merit elsewhere. Even within the family, names were traditionally hierarchical: the first born was laoda ("the big one"); the second child laoer or, literally, number two. It's all in the title.
在中国,你做什么就被称呼什么。任何一个工作场所、哪怕是个小商店的老板都会被称作"老板"。连在家庭内部,称呼也是分级别的:第一个出生的是老大,第二个孩子是老二。
What happens, though, when a boss is not a "boss"? One of China's biggest property developers, Vanke, is trying to find out.
那么,当老板不叫"老板"时会怎样?中国房地产开发商万科想弄个明白。
Recently the Shanghai branch banned staff from calling each other zong — literally, "general manager" but functionally "boss". All staff must call each other by English names or nicknames, or they can add the prefix "young" or "old" before the surname. Basically, anything but zong. That goes for everything from meetings in the C-suite to texts or WeChat messages about which bar to hit for a quick baijiu after work. To make sure the order is obeyed, the zong must pay the Rmb100 fine if it is transgressed. Vanke wants no more zongs.
近日,万科上海分公司禁止员工互称"总"——字面意思是"总经理"但实为"老板"。所有员工都必须互称英文名或昵称,或者在姓氏前面冠以"小""老"。基本上讲,除了称"总"怎么都行。不管是在管理层的会议上还是在微信聊天时都须执行。为确保令行禁止,若有人违反这一规定,被称呼"总"的人要罚款100元。
This comes from the land of "just call me comrade" — the title Beijing used to require all Communist party members to use, regardless of their status, to smash hierarchy and create an egalitarian society. And we all know how that turned out. Vanke can be forgiven for having another go. Chinese workplaces are hierarchical. Maybe every company in the world is the same and the rest of us just like to pretend it isn't. In China, however, no one pretends; in many offices sycophancy is the order of the day. Vanke, however, is betting that sycophancy is not conducive to innovation — the theme of the decade for Beijing, which is banking on it to help China escape a period of slowing growth.
万科尝试这样做情有可原。中国的工作场所等级分明。或许,全世界的企业都是这样的,只不过我们其他人喜欢假装并非如此。然而在中国没人假装,在很多办公室,溜须拍马是日常惯例。然而万科认定,溜须拍马不利于创新。创新是中国的时代主题,政府寄希望于它来帮助走出经济增长减缓时期。
"Vanke is trying to change the culture," says Katherine Xin, professor of management at China Europe International Business School in Shanghai. "I see it as a signal for culture change from a hierarchical to a flat organisational structure."
中欧国际工商学院管理学教授忻榕说:"万科试图改变风气,我觉得这是组织结构从等级结构到平面结构转变的信号。"
One Vanke employee, who did not want to be identified even by a nickname, says: "After the new rules were released, my boss — let's say his surname is Xu — gave us a choice to call him either by his English name, or Old Xu." "Old" may not sound like the kind of prefix western staff would append to their boss's name.
一位坚决不肯透露姓名的万科员工表示:"新规定发布后,我的上司——假定他姓徐吧——让我们要么叫他的英文名字,要么叫他老徐。"
In China, by contrast, it is inoffensive, casual and commonly used in and out of the workplace. No need to report that one to HR. "I think it makes us feel closer. The company wants us to have a sense of belonging."
西方员工大概不会在老板的名字前冠以"老",但在中国,它无伤大雅,显得比较随意,在工作场合内外均适用。"我认为这能拉近我们彼此间的距离,公司想让我们有归属感。"
So has it levelled the playing field at Shanghai Vanke? The same employee says the hierarchy still exists. "Even though the company has promised to make information transparent, we still don't find out about executives' decisions right away."
那它有没有让上海万科变得更平等呢?上述员工称,等级依然存在,"虽然公司承诺信息公开,但我们还是不能立即知道高管们的决定。"
Ms Xin says the practice, which is in any case still very rare, is most common at technology companies. At Alibaba, the Chinese ecommerce group, employees can choose their own nicknames. Many were initially required to choose from Chinese martial arts novels because Alibaba's boss — oops, I mean Jack Ma — is a fan. Those quickly ran out so staff can now choose more freely. Employees say that, even though he has selected a nickname, most still call him Ma Zong. Mr Ma, who previously taught English, has recently appealed to executives to call him Teacher Ma instead.
忻榕表示,这种做法还非常少见,主要出现在技术企业。在中国电商阿里巴巴,员工们可以自己选个外号。刚开始很多人都被要求从武侠小说里选,原因是阿里巴巴的创始人马云是武侠小说迷。但那种外号很快就被用光了,所以现在员工可以更自由地选择。据员工透露,虽然马云给自己挑选了一个昵称,但大多数人仍叫他"马总"。马云以前教过英语,最近他要求高管们改叫他"马老师"。
Ms Xin herself forbade her executive MBA students from calling each other zong in the classroom, "but many of them have not been called by their names for so many years, they are almost shocked by it", she says. "If I call them by their full name they assume they are in trouble, like my daughter would." They revert to zong when socialising after class.
忻榕不准她的MBA学生们在课堂上互称"总","但他们当中很多人已经多年没听人叫过自己的名字,他们都很不习惯。假如我叫他们的全名,他们会以为自己做错了什么,就像我女儿那样。"他们在课余仍会称"总"。
"For those who are much older than me or high up in the company," says the Vanke employee, "their English names stick in my mouth and I think it's not appropriate to call them that, so I call them 'teacher'."
上述万科员工说:"对公司里那些年龄比我大或者级别比我高的人,他们的英语名字我根本叫不出口,我觉得很别扭,所以我就叫他们'老师'。"
It will take more than a few English monikers or hero nicknames to flatten the Chinese hierarchy but it's a start. Maybe one day soon we'll be asking where all the zongs have gone.
打破中国的等级划分不是区区几个英文绰号或者大侠名字就能做到的,但这毕竟是个开端。也许过不了多久,我们就会纳闷那些"总"都哪儿去了。