Beijing — China's capital and second largest city by population — is one of the world's great food cities. With local dishes that are unique to Beijing as well as refined dishes that take inspiration from all over China, Beijing's food scene is one that will excite even the most seasoned traveler.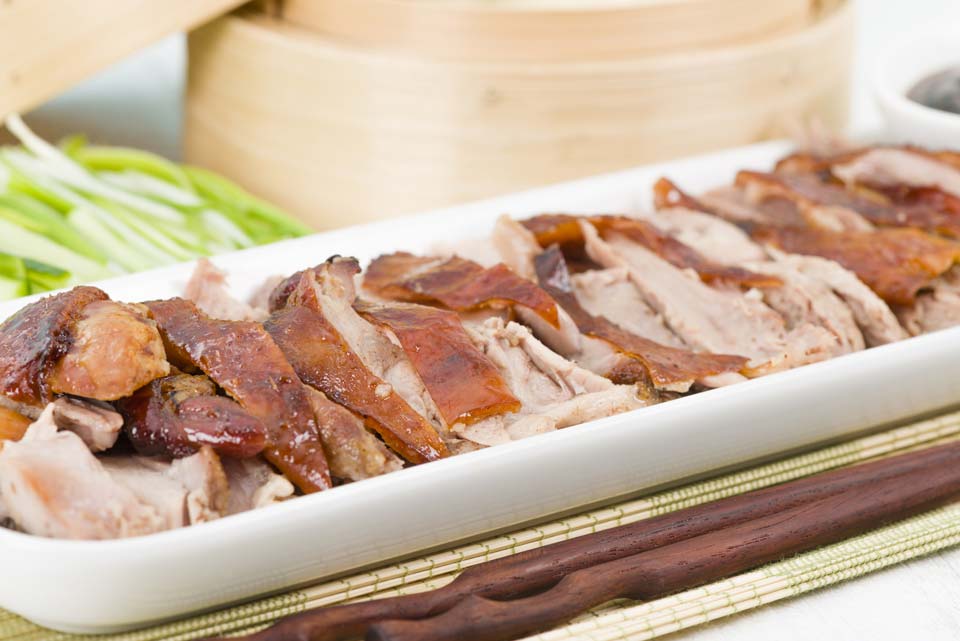 Beijing's succulent roast duck is slowly roasted in a hanging oven after being glazed with a thin layer of sweet syrup — resulting in tender duck meat with a crispy, sweet skin. The history of the duck dates back several centuries — no one is entirely sure when Kaoya (Roast Duck, 烤鸭) started, but it has become one of Asia's most iconic foods.
For one of the most traditional experiences, try Quanjude (全聚德) in Qianmen, one of the city's oldest roast duck restaurants. For something slightly cheaper, try Bianyifang (便宜坊), nearly as old as Quanjude (全聚德) but not quite as pricey.
Shredded Pork in Beijing Sweet Bean Sauce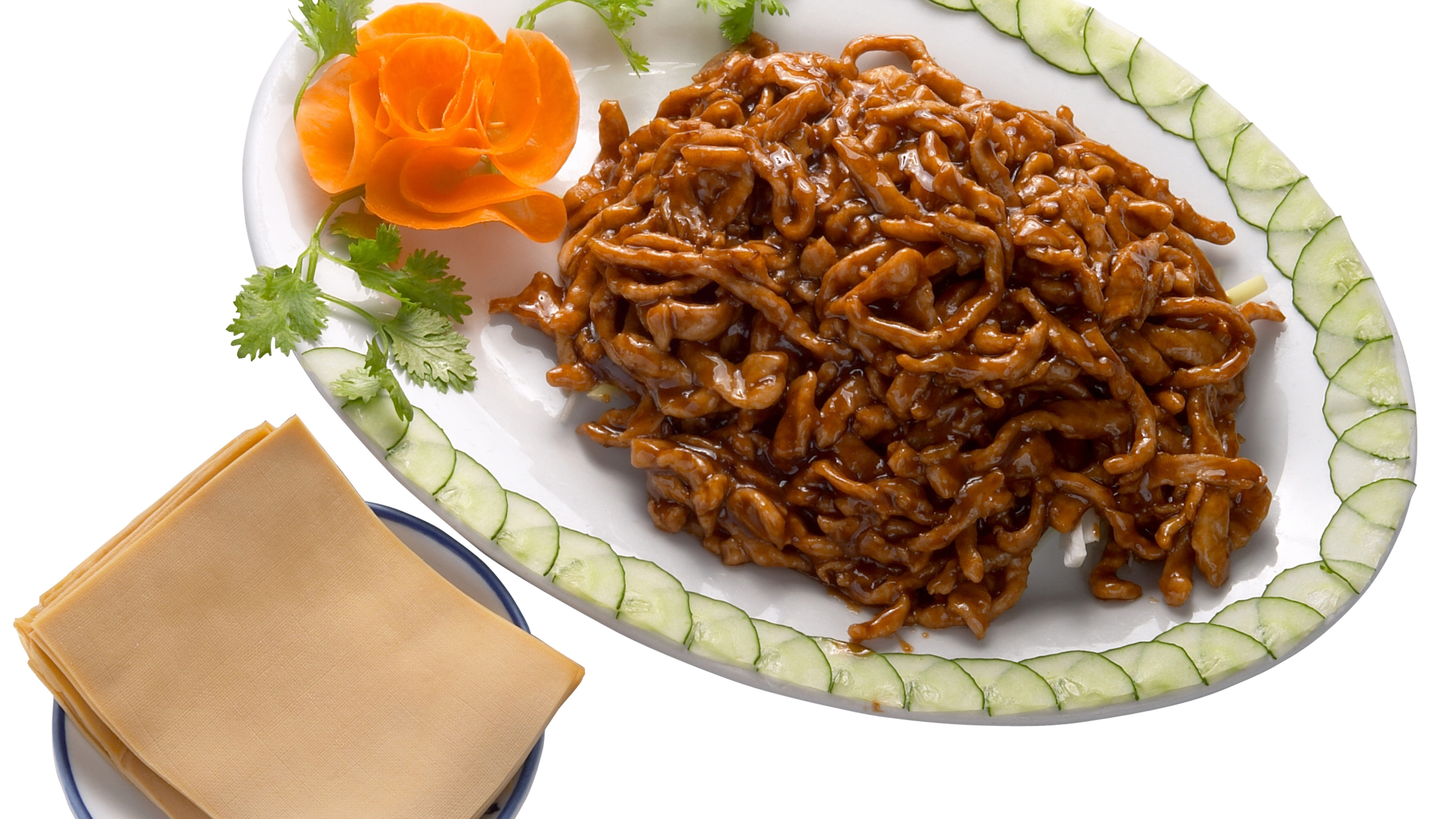 Popular among the locals, this delicious Beijing shredded pork classic can be found at local home-style restaurants. The tender pork has been fried in the same delicious sweet and salty sauce for generations. Wrap the pork in the soya bean wraps that are served alongside.
Donkey Burger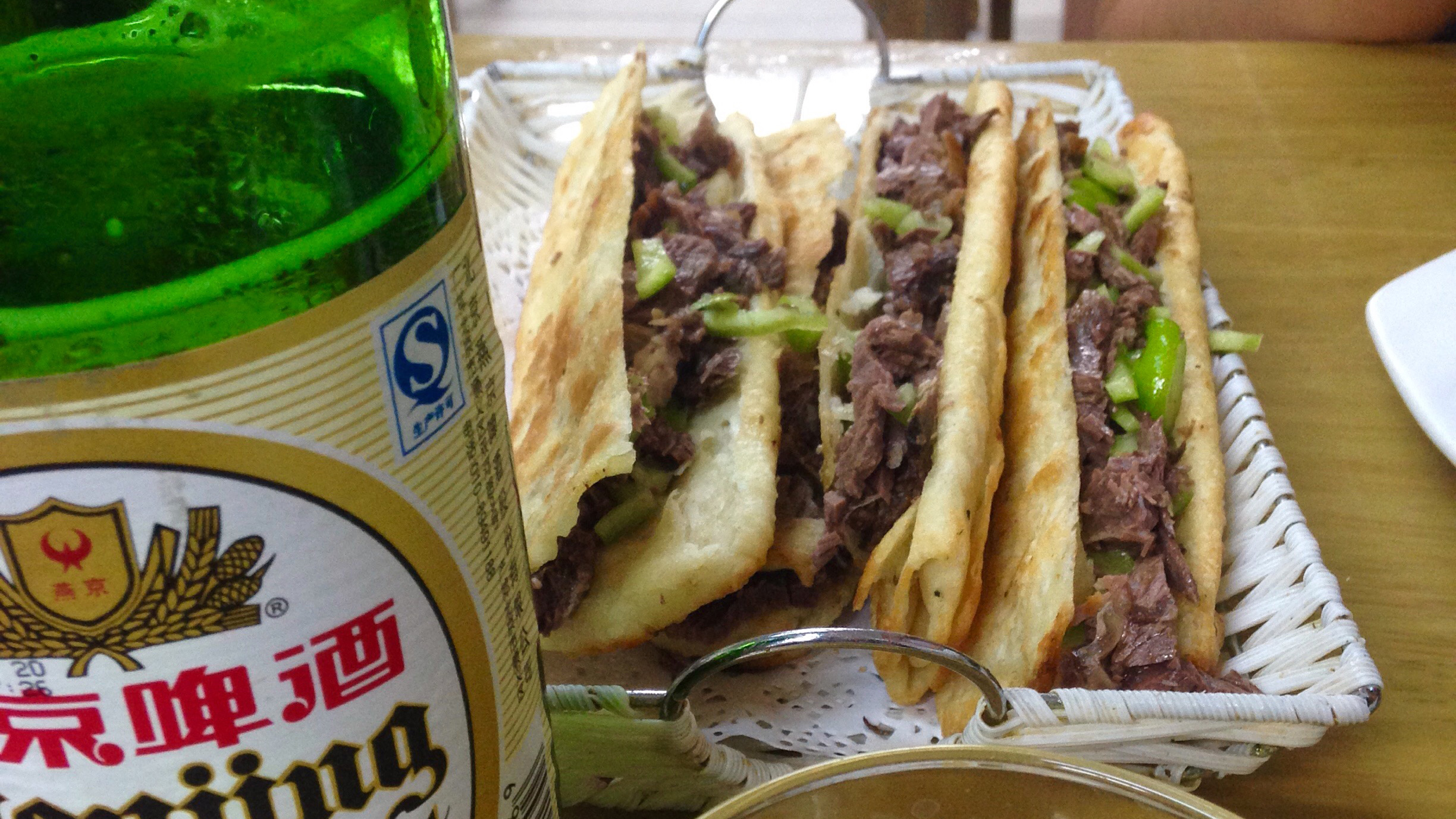 Don't get put off by the type of meat — donkey meat is tender and flavorful, and not unlike beef. Sliced thinly and served between two grilled slices of bread, the lürou huoshao (donkey burger, 驴肉火烧) as they are known locally is more of a donkey sandwich, complete with peppers for an added bit of spice. Enjoy with various liangcai (cold salads, 凉菜) and a steaming bowl of donkey soup. Head to Wang Pangzi (王胖子) in Gulou for the best Donkey Burger experience.
Zhajiang Mian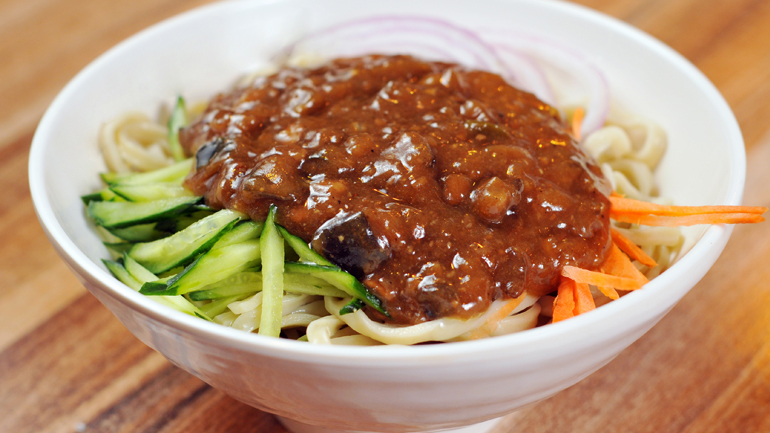 Beijing's hand pulled wheat noodles are served in a tangy, brown soybean sauce and are served with shredded cucumbers and bean sprouts — truly a classic Beijing culinary experience. The noodles a nearly ubiquitous suggestion from locals as a must-try Beijing staple — cheap and delicious. Try Old Beijing Zhajiang Noodle King (老北京炸酱面大王) for a true taste of Beijing.
Mongolian Hotpot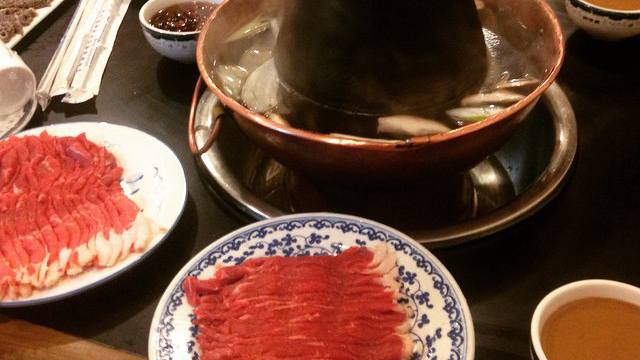 Less spicy than the Sichuan version, Mongolian Hotpot is a delicious, steaming feast of meat (usually lamb) and vegetables that reportedly dates back 1,000 years — when members of the Mongol Hordes began boiling strips of lamb in a mild broth. Today, this style of hot pot is a must-try in Beijing, and in traditional establishments the pot is heated with charcoal inside the base of the metal pot — just as it was 1,000 years ago. Try Donglaishun (东来顺) in Qianmen, Wangfujing or Xian Yukou Food Street for a classic hot pot experience.
Xinjiang Cuisine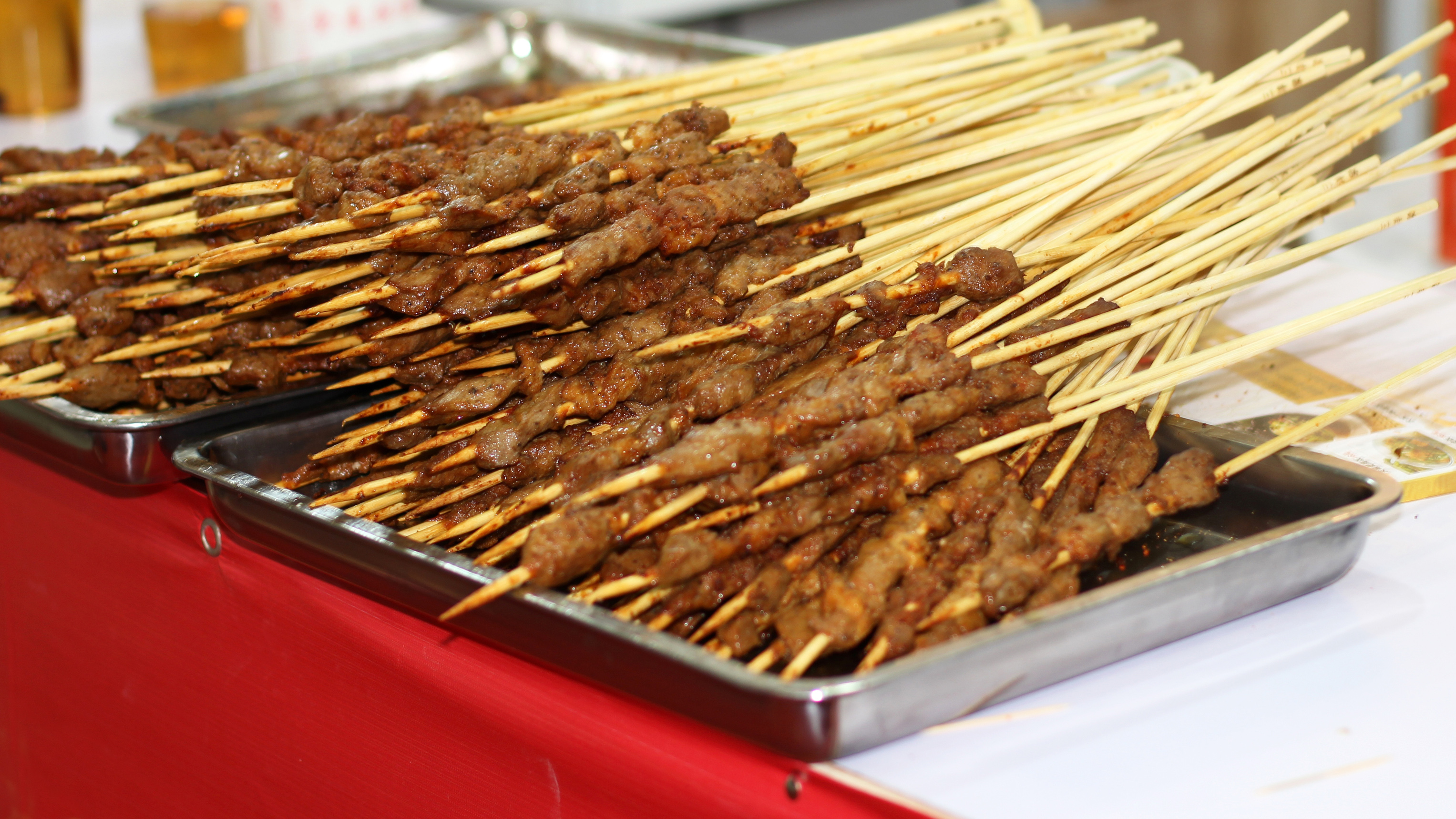 One of the benefits of traveling to Beijing is that its role as China's capital has led it to become a cultural center for people from all over the country. As such, the city's Xinjiang population from northwest China has led to the opening of several Xinjiang-style restaurants, none more delicious than Crescent Moon (弯弯月亮), located in Dongsi's Sixth Hutong and staffed by Uighurs from Xinjiang — therefore offering an authentic culinary experience. Try the lamb skewers and the baked flatbread.
Sichuan Hotpot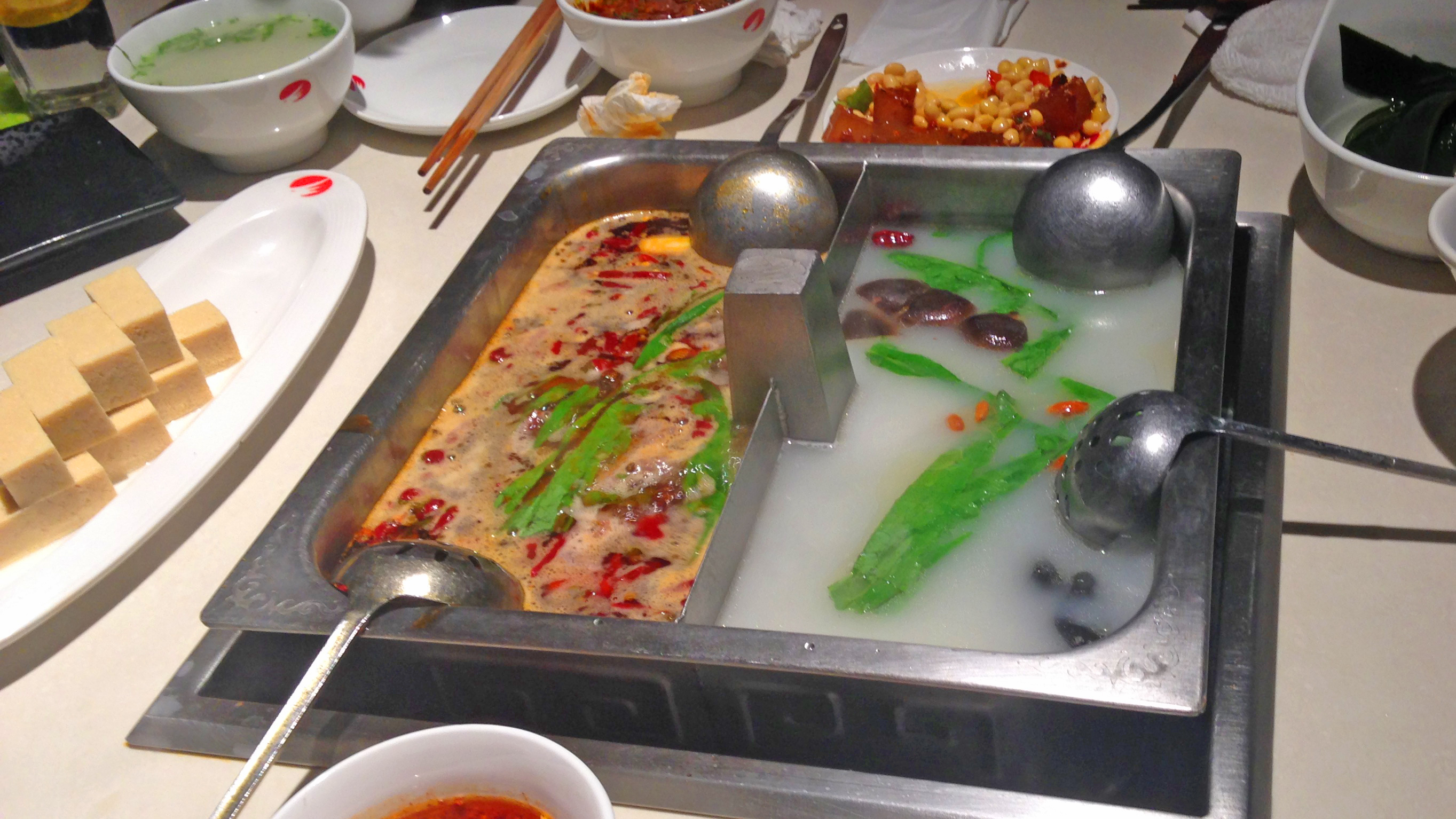 Just in case you don't have the time to make it to Chengdu, capital of Sichuan province, Beijing's Sichuan hotpot offerings are just as delicious — and in some ways even more interesting. Haidilao (海底捞), with several locations throughout Beijing, is a classic — though you'll probably have to wait in line.
You won't have to worry about being bored while you wait, though — the waiting area comes with free snacks, juices, fruit plates, and even massages and manicures , depending on the location. The Wangfujing branch that takes up the entire eighth floor of the Tianyingtai Department Store is a must for anyone seeking a truly unique dining experience. Don't forget to order the pulled noodles (拉面), which are served in an unforgettable, dancing performance.
Spicy Crayfish
Head to Guijie (簋街) near Dongzhimen in the summer for Beijing's liveliest culinary experience. As the weather warms up, Beijingers spill onto the streets for spicy stir-fried crayfish, known in Chinese as xiaolongxia (little lobsters, 小龙虾). Try HuDa (胡大), which has five Guijie locations, for tender crayfish and cold beer in a lively, stimulating food environment. In the summer, Guijie never sleeps and many restaurants are open 24 hours.
Sweet and sour spare ribs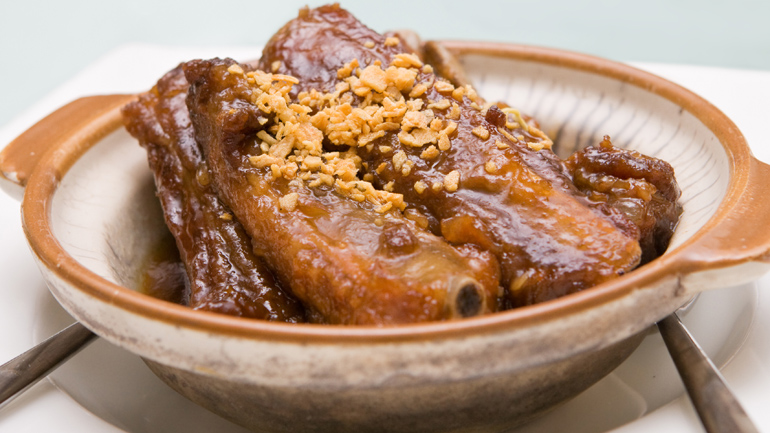 Like Shredded Pork in Beijing Sweet Bean Sauce, Beijing's tangcu paigu (Sweet and Sour Spare Ribs, 糖醋排骨) will appeal to those who love ribs — flavorful, meaty, and covered in delectable sauce. Tangcu Paigu can be found at nearly any classic Beijing homestyle restaurant, and are perfect with an assortment of other hearty Beijing dishes.
Tripe
Don't let its appearance put you off, tripe (beef stomach lining), is a tender Beijing classic that should not be overlooked — as long as you're not afraid to be a bit adventurous in your food choices. A perfect addition to Mongolian hotpot, tripe only takes a minute or two to cook in the boiling broth. Enjoy with a sauce of sesame paste — a Mongolian hotpot classic.