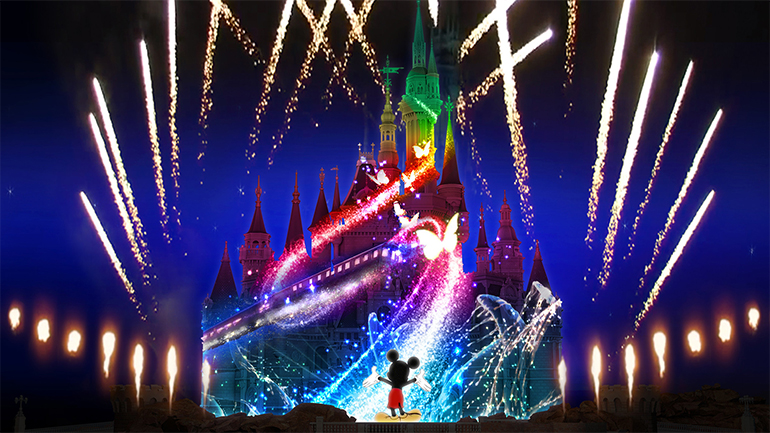 Shanghai Disney Resort has revealed its ticket prices for Disneyland claiming the lowest of all 12 Disney parks and six resorts in the world.
上海迪士尼度假区最近公布了其迪士尼乐园的门票价格,称是全球12个迪士尼乐园和6个度假区中价格最便宜的。
Shanghai Disneyland ticket prices are set at 499 yuan (75 dollar) for the grand opening period (June 16-30, 2016) and regular price at 370 yuan. Its regular price for a one-day ticket is lower than its peers in Hong Kong, which is priced at 539 yuan and the Disneyland in Tokyo in Japan at 374 yuan. The regular price for a one-day ticket at the two parks in Los Angeles is $139.
上海迪士尼乐园票价在正式开业期间(2016年6月16-30日)门票价格为499元(75美元),正常票价为370元。一日游的票价比香港迪士尼的539元、日本东京迪士尼的374元都要便宜。而洛杉矶两个迪士尼乐园的一日游票价都要139美元。
Tickets for Shanghai's Disneyland will be on sale on March 28, 2016.
上海迪士尼乐园将于2016年3月28日开始售票。
Shanghai's Disneyland will have its opening day on June 16, 2016. All tickets will be date-specific and valid for admission only on the date purchased.
上海迪士尼乐园将于2016年6月16日正式开业,所出售的门票均指定日期,游客仅可在购票时所选定的日期当天入园。
Peak pricing for high-demand dates, including designated holidays, summer holidays and weekends, is set at 499 yuan. Special pricing will be provided to categorized guests: children (1.4m and below), seniors (65 years old and above) and guests with disabilities will receive discounts of 25 percent, infants (1m and below) receive free admission. A two-day ticket will be available at a five percent discount. On March 28, 2016, guests can obtain information on tickets through several official channels.
法定节假日、暑假、周末等旺季,价格定的也较高,为499元。对特殊游客:如儿童(身高不超过1.4m),老人(65周岁及以上)、残疾人打75折;身高不足1m的儿童可免费入园。购买两日联票可享有总价九五折的优惠。2016年3月28日起,游客可通过多种官方渠道获取门票信息。
The project has been under construction for more than six years now. Jun 16-that is, 6-16-2016-has been apparently chosen as the date of opening because the three 6s are believed to be auspicious, heralding success.
迪士尼乐园项目至今为止已建设了6年。6月16日,即2015年6月16日理所当然地被定为开业日期,因为人们认为3个6是吉祥、成功的预兆。
Real estate professionals believe any success of Shanghai Disney Resort would entail all-round benefits for the area. For example, visitors in huge numbers would likely spark a retail boom in Shanghai.
房地产专家坚信上海迪士尼度假区的成功将使整个区域受益。比如,大规模游客参观将带动上海零售业的繁荣。
"Supplies of retail properties are really limited now and prices have more than doubled in the past 12 months. Obviously, investors believe that even a 10 square meter space for a noodle stand will be really profitable if it is close enough to Disneyland," said Lu Jianxin, a real estate agent with Shanghai Huayu Property Ltd.
"商业地产现在已经非常少了,价格也比过去12个月翻了一番。显然,投资者们认为即使在周边开个10平米的面馆也会相当盈利,只要离迪士尼乐园足够近。"上海华誉房地产有限公司陆建新说。
It's not just business-minded people who are all excited about Shanghai Disney. Even 13-year-old Zhang Zihao in Hangzhou, Zhejiang province, can't wait for Disney to open its gates. He has been saving his pocket money for a long time so he could visit Shanghai Disney Resort during the summer vacation.
不仅仅是有商业头脑的商人为迪士尼乐园兴奋不已,浙江杭州13岁的张子昊也迫不及待地等着迪士尼开业。为此他已经存了很久零花钱,这样他就能在暑假去迪士尼度假区游玩了。