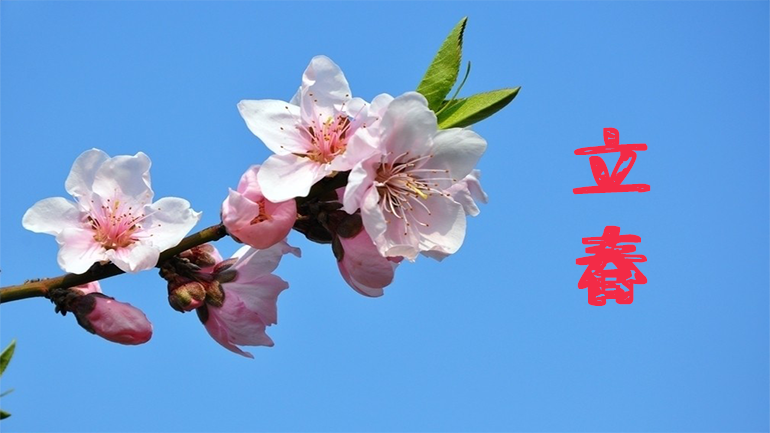 For farming purposes, the ancient Chinese divided a year into 24 Solar Terms (节气, jiē qì) according to the position of the sun to reflect the seasonal cycle. 'Lichun' (立春) is the first Solar Term and it marks the starting of spring. It falls on Feb 4th this year. 
中国古人为了农耕活动,按照太阳的位置把一年划分为24个节气。立春是一年中的第一个节气,意味着春天的开始。
In China, the folk tradition of sacrificing oxes on Lichun Day dates back to the Han Dynasty, 2,000 years ago. The ritual did not actually include the slaughter of oxes, but used clay sculptures. On the eve of the Lichun, a tall and strong young man will play the role of Mangshen, the God of the east, God of the spring and God of the grass and trees. He will beat the clay ox with a willow twig, surrounded by dancing groups of young men and women.
在中国,立春祭牛的习俗追溯到两千年前的汉代。事实上,该祭祀仪式并不涉及屠杀公牛,而是用泥塑。在立春前夕,一个高大强壮的男子会扮演神灵,他会用柳条鞭打泥塑牛,周围一群年轻人为他伴舞。
The ox sculpture was later replaced with a painting of an ox on yellow paper, and hung in homes to greet the Spring. Yellow paper was chosen because it represents the land, while the ox symbolizes farm work. The painting is called "spring ox", and is also used as a calendar to mark the days for farm work.
后来,泥塑渐渐被画像取代,人们直接把牛画在一张黄纸上,挂在家里迎接春天。黄纸代表土地,牛代表农耕,人们称之为"春牛图",寓意农耕的开始。
On Lichun in north China, people traditionally eat radishes to help digestion and prevent illnesses. They call it 'biting the Spring'.
在中国北方,人们习惯在立春吃萝卜帮助消化、预防疾病,称之为"咬春"