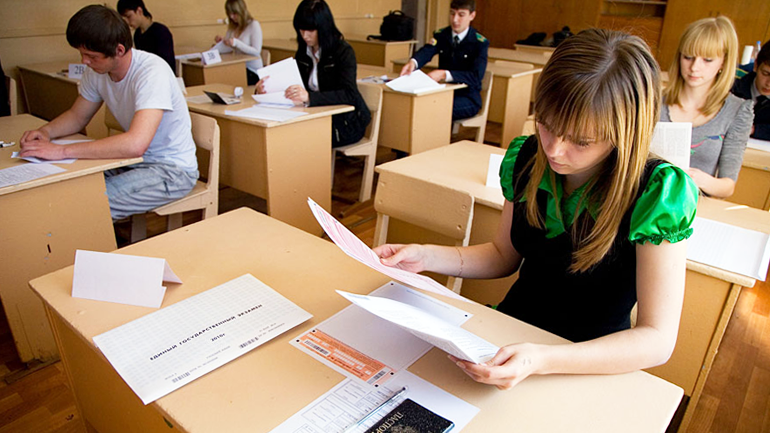 Starting from 2016 Russia will include Mandarin as an optional foreign language in its higher education system. Students will be able to choose between English, French, German, Spanish and Mandarin when they take college entrance exams. The experiment will run in several Russian regions, including Moscow and St Petersburg.
Ekaterina Arkhipova is one of several students who chose to study Mandarin as a foreign language at her school in Moscow. During her first lesson, she is very keen to learn the language.
"Chinese is a very difficult language – even after studying it for a few years some new Chinese characters appear that need to be learnt and this language doesn't come easy for many, many people can't study it, can't pronounce it well – but I am good at it."
Ekaterina believes that studying Mandarin is a good investment into her future. In the light of Russia's and China's growing cooperation over recent years, Ekaterina believes there will be a demand for Chinese-speaking specialists, like interpreters. Her teacher, Veronika Shaskova, agrees.
"I think the fact that Russia is developing its relations with China has a lot to do with that. Different contracts, agreements between Russia and China provoke this interest."
Due to a growing demand in students wanting to learn Mandarin, Russia's Education Ministry has decided to add Chinese to a list of foreign languages test in Russia's Unified State Exam in 2017.
So far the list includes English, French, Spanish and German. High school students in Russia have to pass this test when they apply to college and university. So far it is an experiment but Yaroslav Kuzminov, from Higher School of Economics, says there is a lot of potential.
"As to when this can become an entrance exam along with English and French – this will happen as soon as we have 1500 people who know Chinese well and who can read in Chinese starting from their first year. We will continue working in this direction and I think we are, as a country, interested in this."
The experiment will run in several Russian cities, in Moscow, St.Petersburg and in the far eastern city of Khabarovsk. However, Russian education authorities plan to make foreign languages a mandatory subject in the test, which includes 14 different disciplines, by 2020.
Please visit Chinlingo for Chinese learning.