One Chinese couple did not hold back when commemorating their marriage as they lit up a quiet village with brightly-coloured outfits, exotic chauffeured supercars and plenty of gold jewelry.

一对中国夫妇在举办婚礼时一点也不低调,他们色彩艳丽的服饰、造型奇特的豪华跑车、还有数不清的金银首饰简直亮瞎了生活在那个安静村庄的村民们的眼睛。
The festivities in idyllic Sanxiang Town, curated by couple from Macau, south China, were described by one onlooker as like 'something from a film set' according to People's Daily Online.
根据人民网的报道,婚礼的举办地是在一个叫三乡镇的民风淳朴的地方,新郎新娘来自澳门,婚礼的目击者称"像是拍电影一样。"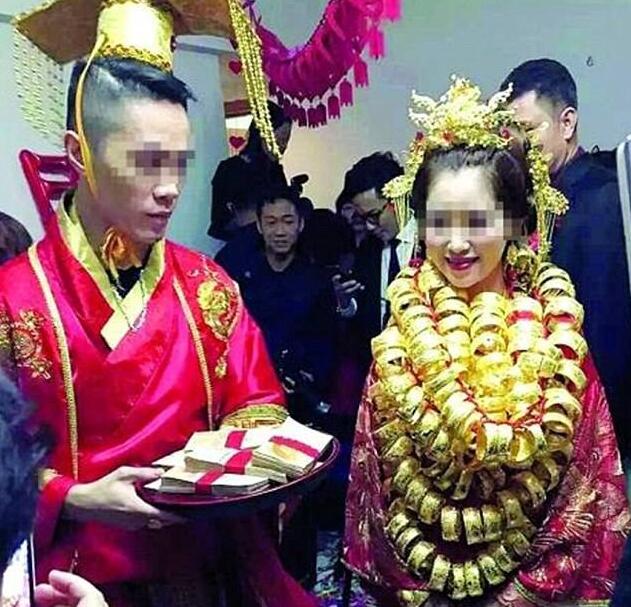 The recent 'dynasty'-themed nuptials saw the groom dress up in a dashing emperor costume and his best men pretend to be ancient generals – while the invitations joked that guests would be behead' if they failed to attend the event without good cause.
在这场"古代王朝"为主题的婚礼上,新郎穿着华丽的皇帝服饰,伴郎装扮成古代大将军的模样,在请柬上还有这样的玩笑话:那些没有正当理由不参加婚礼的宾客将被"砍头"。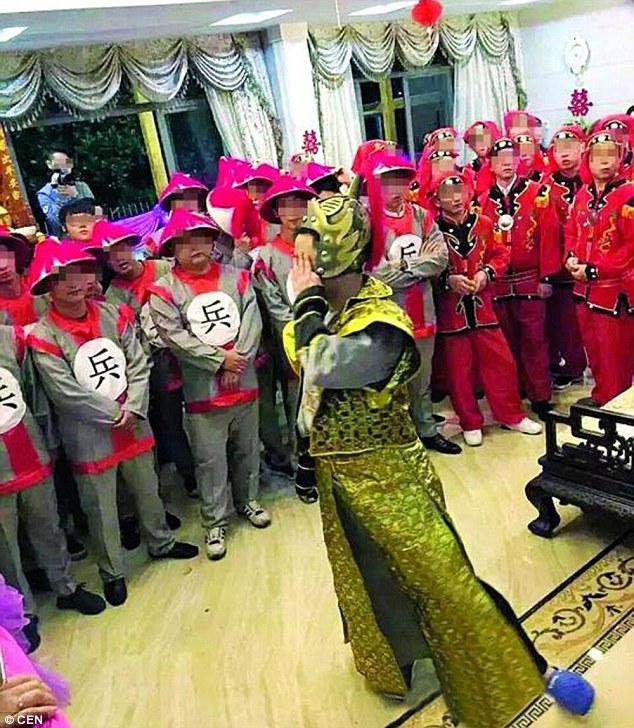 It remains unclear when the wedding took place, but pictures of the celebrations, which reportedly cost a whopping 2.8 million yuan (£290,000), quickly went viral on the social media networking platform WeChat.
婚礼的举办时间不详,但是关于婚礼的照片很快就在社交平台微信上疯传开来。据称该场婚礼耗费了高达280万元人民币(约合29万英镑)。
Many users criticised the opulent scenes as a chronic case of 'tuhao', which rougly translates as 'uncouth nouveau riche' or 'tasteless tycoons'.
很多微信用户批评该场婚礼是"土豪"病的一种。土豪在汉语的意思是"没有教养的新暴发户"或者是"没有品位的大亨"。
Comments:
Tony M, Essex, United Kingdom
Money buys neither class or taste !!!
钱买不来审美也买不来品味。
Sandy Brown, London
I wonder if they do any charity work?
不知道他们有没有做慈善方面的工作呢?
k8fearsnoart, Lancaster Pennsylvania USA, United States
Seriously, do you ask that of everyone you know? Do you ask that of the couples whose weddings you've attended? Get out of their pockets, it's NOT your money.
说真的,你啥也不懂,人家花自己的钱,关你屁事。