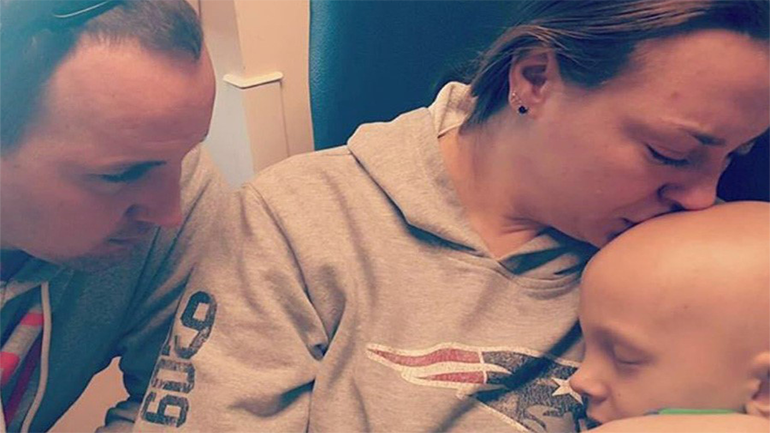 A dying boy's wish, to become famous in China, is being fulfilled by thousands of people online. Dorian Murray, 8, from Connecticut in the United States, is fighting cancer and has chosen to stop treatment.
一个站在死亡边缘的男孩,希望能在中国出名,数千名网友实现了他的愿望。Dorian是一个美国康乃迪克州的8岁男孩,他一直与癌症抗争,已选择停止治疗。
An 11 January post on a Facebook page run by his family said that before Dorian died he wanted to be "famous in China", because it had the Great Wall. It asked people in China and other countries to send pictures so Dorian knows "he is internationally famous".
在Dorian家庭的脸书主页上,1月11日发布的消息称,在Dorian死之前,他想在中国出名,因为中国的长城。中国和其他国家的人们被请求发一些照片来让Dorian知道他在世界闻名。
Dorian has been battling rhabdomyosarcoma, a type of soft tissue cancer, since the age of four. He recently told his parents he wanted to be famous on "the bridge in China" – a reference to the Great Wall of China, local media reported. "I'm just thinking before I go to heaven to try to be famous as much as I can," Dorian told local broadcaster WPRI.
Dorian从4岁开始就和横纹肌肉瘤抗争,这是一种软组织癌症。当地媒体报道,他最近告诉父母他想成为一个在"中国的大桥上"有名的人,这指代的是中国的长城。Dorian告诉当地广播:"我只是想在去天堂之前,变得尽可能的有名。"
Not long after his family made the Facebook appeal, the first few posts from the Great Wall started pouring in.
就在Dorian家庭发出脸书请求的不久,长城的图片开始涌入。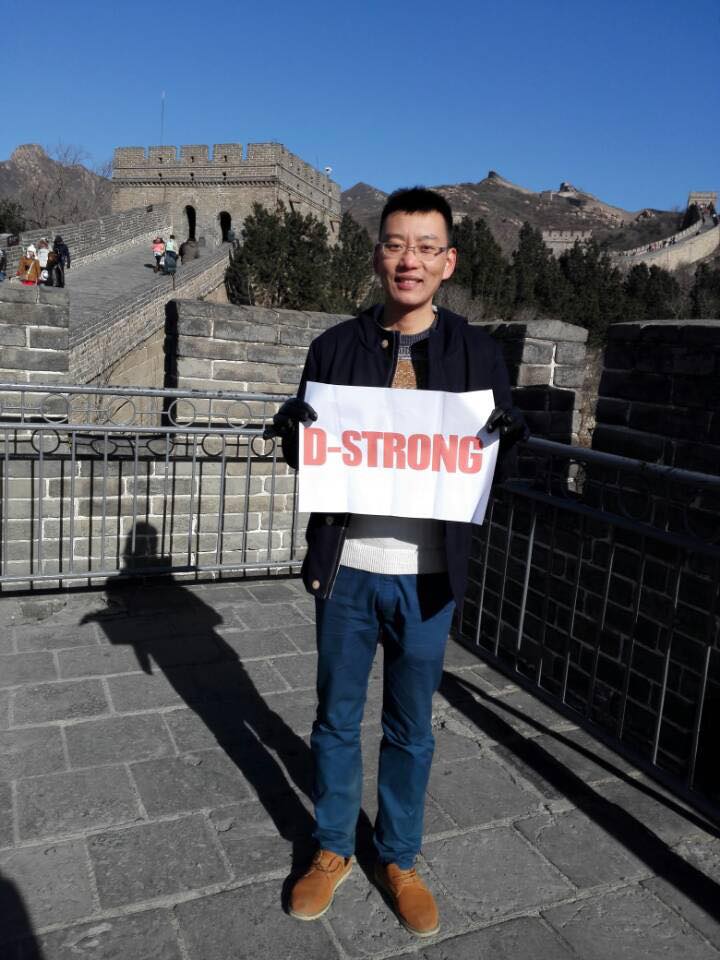 Staff of state-run newspaper China Daily has also shown their support. Dorian's mother has written that she is "amazed and completely in awe of the response to Dorian's request". "Dorian has brought so much inspiration to people, around the world! I couldn't be more proud of my son."
国家性的报纸—中国日报也表示了他们的支持。Dorian的妈妈称她十分吃惊,感叹于人们对Dorian请求的回应。"Dorian鼓舞着世界各地的人们,我因他而自豪。"