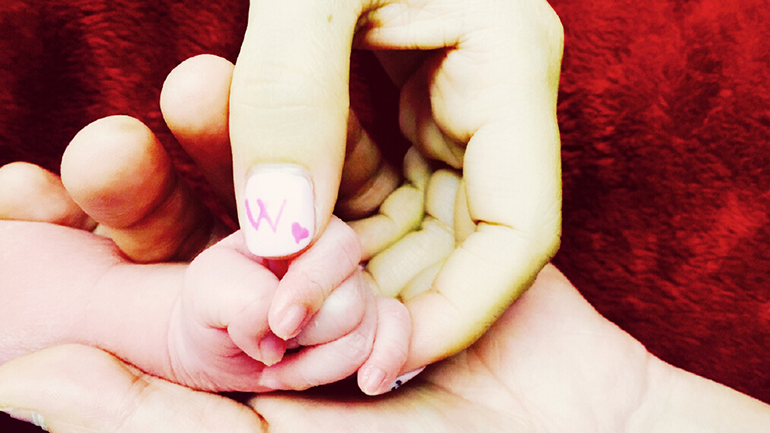 BEIJING (AP) — Chinese actress Zhang Ziyi, who gained international fame for her role in "Crouching Tiger, Hidden Dragon," posted a photo of a baby's hand online Monday to announce the arrival of her daughter.
北京(美联社)——以《卧虎藏龙》享誉国际的中国演员章子怡周一在网络上发布了一张婴儿小手的照片,宣布女儿的降生。
Comments:
1. If I am that kid, I would choose to be a Chinese Citizen instead of U.S. citizen. Why? (1) U.S. middle class is on adecline while in China they are on a climb, (2) 47 millions Americans are now on Food Stamps and not getting better, (3) That kid can have more opportunities in China due mainly to racism and micro-aggression. No longer does an Asian have to major in science or engineering to get a decent job.
如果我是那孩子,我会选择成为中国公民而不是美国公民,为什么?1、美国中产阶级正在衰退,而中国中产阶级正在崛起,2、4700万美国人靠食品救济券度日,3、这孩子在中国可以拥有更多机会,主要是因为种族主义和微侵略。亚洲人再也不用非得学习科学或者工程才能获得体面工作了。
2. She's so proud to be Chinese but yet wants her kid to be an American citizen.
她为自己是中国人感到非常骄傲,却想让自己的孩子成为美国公民。
3. Another anchor baby! Just lovely!

又一个定锚婴儿(指为获得美国国籍在美国出生的外国小孩,或来自非法移民家庭的小孩)。有意思。
4. Gone are the days when Chinese women would honorably wait to be married before having children.
中国妇女结婚后才生孩子的时代已经一去不复返了。
5. Many rich people who have babies in the US every day and as long as they pay for hospital bills and do not rely on the welfare system, then I have no issue with these people, keep in mind these people are here legally for one reason or another, on the other hand, millions of illegals who broke the US law to enter the US, these are the people who drain on the welfare system and their kids are more likely to become the burden of our society for life. Having said that, those who are born in the US are Americans because our constitution said so.
很多富人在美国生孩子,只要他们支付医院费用,不依赖福利系统,那么我没意见,记住这些人是合法来到美国的,而另一方面数百万非法移民违反美国法律进入美国,这些人靠福利系统为生,而他们的孩子更可能成为我们社会的终身负担。话虽如此,在美国出生就成为美国公民,这是美国宪法规定的。