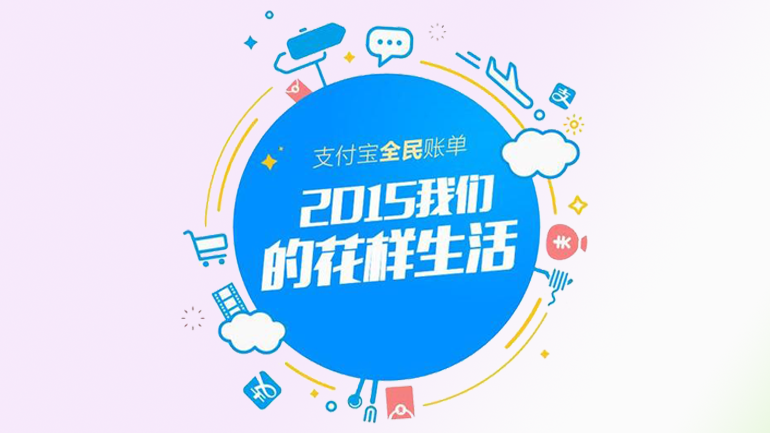 Shanghai residents spent more on average than those of any other Chinese provincial-level region in 2015 on Alipay, the country's largest online payment platform, according to a new report.
据一项最新调查,中国最大的网上支付平台——支付宝2015年帐单发布,上海市民的人均消费水平高于全国其他省。
Average individual spending in the financial hub was 104,155 yuan (15,832 US dollars) on Alipay last year, the highest in the country, according to the report, released Tuesday by Ant Financial, Alibaba's financial service affiliate, which operates Alipay.
据阿里巴巴旗下运营支付宝平台的金融子公司蚂蚁金服星期二(1月12日)发布的数据,2015年,上海人均支付金额达到104155元(约合15832美元),居全国首位。
Zhejiang Province in east China ranked second, with 94,192 yuan spent per person on average on Alipay, followed by Beijing, and the eastern coastal provinces of Jiangsu and Fujian.
中国东部浙江省以94192元的人均帐单金额排第二,北京、东部沿海城市江苏和福建分列3~5位。
When it comes to total spending on Alipay, coastal provinces and more developed cities still took the lead, with Guangdong, Zhejiang, Jiangsu, Shanghai and Beijing rounding out the top five, according to the report.
而从支付总额来看,"土豪五省"广东、浙江、江苏、上海和北京的支付总额依旧占据前五。
But China has also witnessed a boom in rural e-commerce, with central and western areas showing higher growth rates than more developed areas. Residents in China's southwestern and northwestern regions were also more willing to pay via their mobile phones, according to the report.
报告显示,中西部地区比很多发达城市的增长率还高,但中国也见证了农村地区电子商务的快速发展。中国的西南和西北地区的居民也更喜欢通过移动设备支付。
The report also showed that mobile transactions accounted for 65 percent of total transactions conducted via Alipay, which has a computer version and a mobile phone application.
统计还显示,2015年移动支付笔数比例占支付宝电脑和手机客户端总交易量的65%。
E-commerce is rising in China, with online sales surging 34.5 percent year on year to 3.45 trillion yuan in the first 11 months, accounting for 12.6 percent of gross retail sales, according to the National Bureau of Statistics.
中国的电子商务正在崛起。据国家统计局数据显示,今年前11个月的网上零售额同比增长34.5%,为3.45万亿元,占消费品零售总额的12.6%。
The Ministry of Commerce estimated that e-commerce sales would exceed 18 trillion yuan for 2015.
商业部预计2015年的电商销售额将超过18万亿元。