A pupil plays a man in the famous oil painting Portrait of a Young Scholar by Peter Paul Rubens. A primary school in Hangzhou, East China's Zhejiang province held an art competition to encourage students to reenact famous paintings through cosplay or recreation. More than 400 creations were submitted and 70 were awarded and displayed on campus on Tuesday.
一个小学生模仿了鲁本斯巴里切罗的世界名画《男子画像》。中国东部城市浙江杭州的一所小学,举办了一场艺术竞赛,鼓励学生通过真人扮演或实物创作来重新演绎世界名画。学生创作了超过400多件作品,其中有70件获得了奖励并且在周二的校园展览上展出。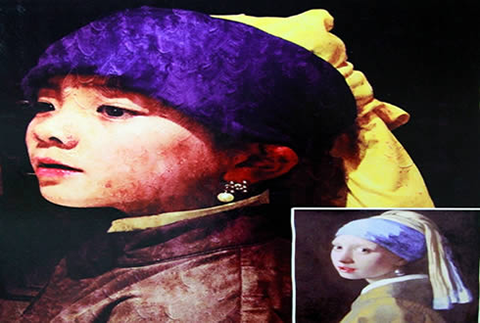 A school boy in third grade plays a maiden in the world famous oil painting Girl with a Pearl Earring by Dutch painter Johannes Vermeer.
一个三年级的男孩真人扮演了来自约翰内斯.维米尔的世界名画《戴珍珠耳环的少女》。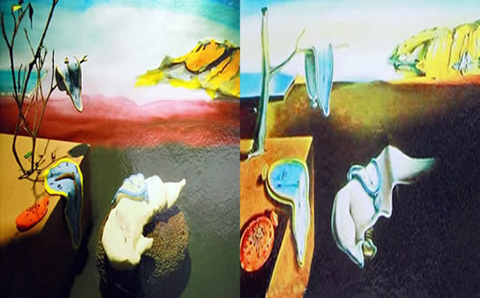 A first grader and her parents use plasticine to make clocks and other objects to replicate the painting The Persistence of Memory by Spanish painter Salvador Dali.
一个一年级女孩和她的父母一起,用橡皮泥捏成钟表和其他物品,再现了西班牙画家萨尔瓦多达利的名画《永恒的记忆》。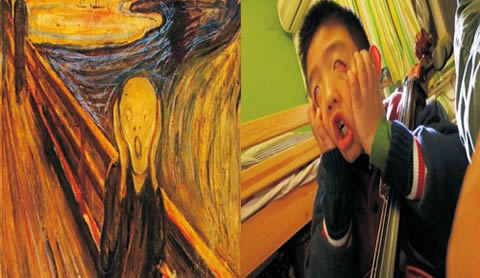 A pupil plays a character in the painting The Scream by Norwegian painter Edvard Munch.
一个学生模仿了挪威画家爱德华·蒙克《呐喊》中的人物。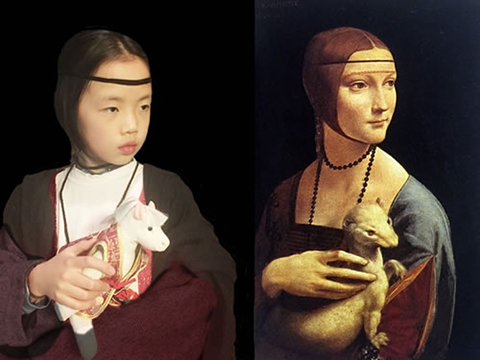 A third grader plays a woman in the painting Lady with an Ermine by Italian painter Leonardo da Vinci.
一个三年极的女孩重新演绎了意大利画家李奥纳多达芬奇的名画《抱银鼠的女子》。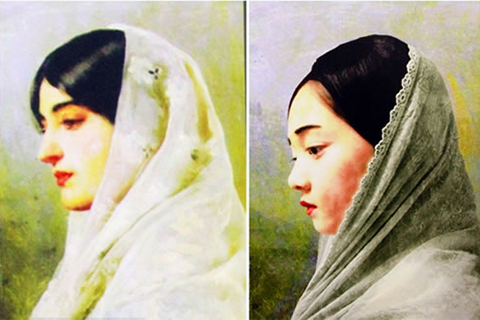 A fourth grader plays a woman in the painting A Young Beauty by Italian painter Eugene de Blaas.
一个四年级学生模仿了意大利画家尤金.布拉斯的画作《红粉佳人》。