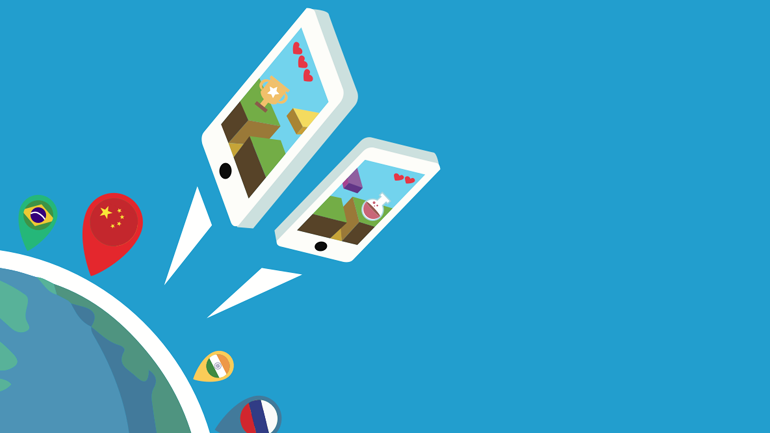 China may still be lagging behind the US and Japan in many industries – but it is beating both countries in gaming.
中国或许在很多产业上仍落后于美国和日本,但其游戏业却超越了这两个国家。
According to newzoo.com, the Chinese gaming industry had $22.22 billion in revenues in 2015, topping the list of 100 leading game countries. The nation is followed by the US, with $21.94 billion; and Japan, with $12.36 billion.
newzoo.com网站数据显示,2015年,中国的游戏业收入达到222.2亿美元,居游戏业100强国家之首。排名第二的是美国(219.4亿美元),再次是日本(123.6亿美元)。
There are two reasons for this.
原因有两个。
First, most of the games are played on line, and China is the world's largest Internet market with close to 700 million users, as of 2015.
首先,大多数游戏是通过网络进行的,而中国拥有全世界最大的互联网市场,其2015年的网民数量接近7亿人。
Second, companies like Tencent Holdings and Alibaba Group have been leveraging their strong on-line presence by developing and distributing their own games, often beating foreign titles.
其次,以腾讯和阿里巴巴为代表的公司,一直在通过开发和推广自己的游戏,来扩大在线影响力,这些游戏往往能击败外国的游戏。
In November, Tencent's game King of Glory debuted at #1 in newzoo's list of Top 20 Grossing Android Games in China. The company had three titles in the top five games by revenue.
今年11月,腾讯游戏《王者荣耀》,荣登newzoo中国最畅销的20款安卓游戏排行榜榜首。在最盈利的5款游戏中,该公司的产品占据3席。
Tencent has been trying to replicate its success at home in overseas markets. Last April the company purchased a stake in San Francisco-based Glu Mobile Inc., a mobile games publisher. And it will be soon market one of its games, "WeFire," in the US market.
在海外市场,腾讯一直在努力复制其在国内市场的成功。今年4月,该公司收购了位于旧金山的移动游戏开发商Glu Mobile公司的股份。该公司的一款游戏《全民突击》,不久后将在美国市场上市。
Tencent has also forged deals with Japan's Aiming Inc., Activision Blizzard, Korea's 4:33 Creative Lab, and Epic Games.
腾讯还与日本艾鸣网络游戏公司、动视暴雪公司、韩国4:33创意实验室和"史诗"游戏公司达成合作。
While it is still too early to determine whether Chinese games will pass the test of the global market, American, Japanese, and Korean game makers should take notice.
虽然目前要判断中国产游戏能否通过全球市场的检验还为时过早,但美日韩的游戏开发商应当对此予以关注。