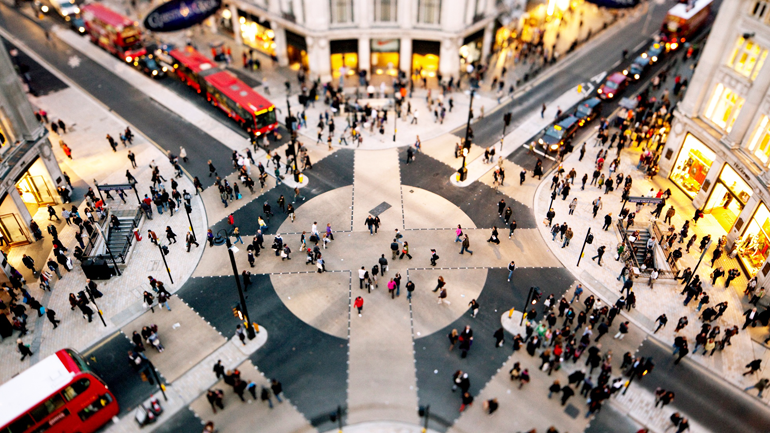 Shoppers from overseas with a penchant for luxury goods helped to fuel a Boxing Day sales bonanza as millions hit the stores, leading experts to suggest that reports about the death of the high street have been premature.
在喜爱奢侈品的海外消费者的助推下,英国节礼日销售额创下新高,致使专家表示,关于商业街大势已去的报道为时过早。
Retail analysts said wealthy tourists from China and the Middle East were spending four or five times as much as their British counterparts on items such as jewellery, watches and designer handbags. There were claims that shoppers were on course to spend a record £3.74bn in the Boxing Day sales.
零售业分析师说,来自中国和中东地区的富裕游客的花费是英国消费者的四五倍之多,他们喜爱购买珠宝、手表和名牌包包等奢侈品。据称,节礼日销售额创下37.4亿英镑的新高。
Selfridges said it had enjoyed its most successful ever first hour of trading, taking more than £2m from 9am-10am. There were nearly 4,000 people snaking around the outside of the department store even before it opened its doors.
英国著名商场塞尔福里奇说,它迎来了有史以来贸易额最高的第一个小时,从早上9点开门到10点,其交易额超过了200万英镑。有近4000人在该商场开门前就在商场外排队等候了。
"The West End is a huge draw, so we see a lot of international shoppers here," said Jace Tyrrell, chief executive of the New West End Company, which represents retailers in and around Oxford Street. "About 50% of our shoppers are tourists, particularly from China, the Middle East and the US, and they probably spend about four or five times the amount of a UK shopper."
"伦敦西区非常有吸引力,我们在这里看到了很多外国消费者,"代表牛津街及周边零售商的伦敦新西区公司首席执行官杰斯·蒂勒尔说:"我们这里约50%的消费者是游客,他们主要来自中国、中东和美国,他们的花费是英国消费者的四五倍之多。"
Some retailers have been hiring Mandarin speakers, targeting hotels and tailoring their products to meet the growing demand. "We are seeing more Chinese people here than ever before, which is good news for our retailers, and they are spending a healthy amount of money, which is good for our stores," said Tyrrell. "We have seen the rise of the Chinese in the last couple of years. They are now our third largest shopper and they will be number one in a couple of years."
一些零售商雇用了会讲中文的导购并推出了有针对性的产品,以满足中国人不断增强的需求。"我们之前从未见到这么多中国人,这对我们的零售商来说是好消息,他们会花很多钱买东西,对商铺非常有利。"蒂勒尔说,"过去几年,来这里的中国人越来越多。他们现在是我们的第三大外国客户,再过几年,他们就会成为我们最大的客户。"