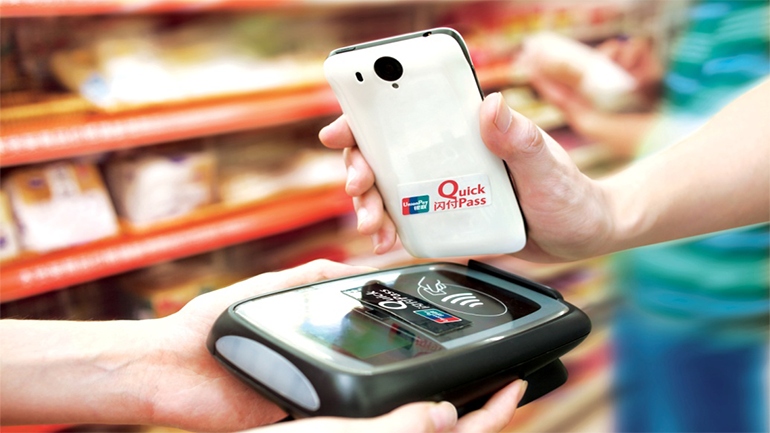 About 13 percent of China's mobile payment users suffered from fraud while nearly 90 percent among these couldn't get back the money they lost, according to a report by China UnionPay, the country's biggest bankcard association.
根据中国最大的银行卡联合组织—中国银联称,中国移动支付用户中有13%经历过诈骗,而其中近90%的人没有追回损失。

China UnionPay asked its 95 members to conduct the three-month survey under the guidance of China's public security departments. It collected more than 100,000 valid responses.
在中国公安部门的监管下,中国银联展发动95名员工展开对移动支付用户的支付情况的问卷调查。收到了10万份有效回复。
The online payment fraud rate in 2015 increased by 6 percent compared to that of last year as the new payment method showed strong momentum. Over 80 percent completed payment via their cellphones.
随着越来越多新颖的支付手段的兴起,2015年在线支付比去年增长了6%。超80%的支付通过手机完成。
Yuan Xiaohan, general manager of the China UnionPay risk control department, said fraud occurred by cheating social-media accounts, credit card spending and consumer refunds.
袁霄汉,中国银联风险管理部总经理,说支付诈骗行为通过盗取消费者的社会媒体帐户,信用卡消费和消费者退款而发生。
Yuan said mobile payment security has become the main priority in user experience.
袁经理说,手机移动支付已经成为用户遭受欺诈的主要方式。
According to the survey, nearly 90 percent of customers exposed to deception did not get compensation due to complicated processing, with the successful recovery rate at 4 percent.
根据调查,由于操作步骤繁琐,近90%用户遭受过欺诈而没有索回损失,只有4%用户追回了损失。
Meanwhile, consumer safety awareness is growing in terms of online transactions. About 87 percent of respondents think customer identity and transaction verification are necessary; while another 13 percent of consumers would prefer to adopt fingerprint recognition.
与此同时,消费者在线支付的安全意识在逐渐加强。87%的受访者表示消费者身份验证和交易验证是必需的,另外13%的消费者更喜欢指纹识别验证。
"If your smart phone caught a virus, you'd better turn to professionals and let them reinstall its system instead of restarting it yourself," Yuan suggested.
"如果你的手机中毒了,你最好找专业人员来重装系统,不要自己重启手机,"袁经理建议。
In addition, purchasing fund-guarantee insurance is another method to recover online fraud losses, it was added.
此外,购买资金担保保险是追回网上交易欺诈损失的另一种方法。