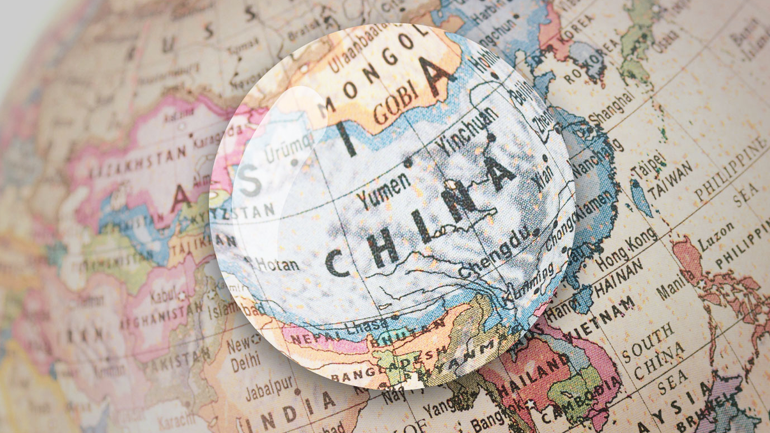 Two state-owned Chinese firms effectively have joined the ranks of the world's 10 largest defense companies in a sign of changing military budgets and export markets, according to a new report on the global arms industry.
一份有关全球武器行业的最新报告显示,两家中国的国有企业事实上已经跻身世界十大防务公司的行列,这表明了军费预算和出口市场的变化。
China North Industries Corp. and Aviation Industry Corp. of China sit atop as many as four other domestic producers in the global top 20, alongside three state-owned Russian defense companies, according to data compiled by the Stockholm International Peace Research Institute, or SIPRI.
斯德哥尔摩国际和平研究所的数据显示,这两家公司是中国兵器工业集团公司和中国航空工业集团公司,另外还有其它四家中国生产商和3家俄罗斯的国有防务企业都进入了全球前20的行列。
While Western arms makers such as Lockheed Martin Corp. and Boeing Co. still top the think tank's official list, their revenues have been shrinking during the past four years while the double-digit expansion of military budgets in China and Russia has allowed their military suppliers to grow faster than the industry average.
虽然洛克希德-马丁公司、波音公司等西方武器制造商仍排在榜单的前列,但他们过去四年的收入有所下降,而中国和俄罗斯军费预算的两位数增长使其军事供应商的增长速度快于业内平均水平。
"China feels it is a power that has to beef up its military muscle," said Siemon Wezeman, a senior researcher at SIPRI, whose annual rankings are closely watched by industry and policy makers.
"中国认为自己是个大国,必须加强军事力量。"斯德哥尔摩国际和平研究所的高级研究员西蒙·韦泽曼说。该研究所的年度排名一直是业内人士和政策制定者密切关注的。
China North Industries, better known as Norinco, is the largest of 10 Chinese aerospace and defense holding companies atop a sprawling array of subsidiaries, some of which are listed in Hong Kong.
中国兵器工业集团公司排在中国十大航空和防务公司之首,这些大公司还有许多下属的子公司,部分公司已在香港上市。
Beijing-based Norinco is best known overseas for producing cheap handguns and assault rifles, but is also a prolific exporter of munitions, artillery and air-defense systems in Africa and the Middle East, with additional interests in oil, mining, logistics, explosives and demolition.
总部位于北京的中国兵器工业集团公司以生产廉价的手枪和步枪闻名,不过它也对非洲和中东大量出口弹药、火炮和防空系统,另外它还涉猎石油、采矿、物流、炸药和爆破。
AVIC slowly has increased exports of its military planes, including the high-profile partnership with Pakistan Aeronautical Complex to build the JF-17 jet fighter. The company also has sold the L-15 training plane and the Y-12 twin-turboprop, particularly in Africa.
中国航空工业集团公司则在逐步发展军用飞机的出口,包括与巴基斯坦航空工业公司联合开发的JF-17战机。该公司也出口L-15训练机和Y-12双涡轮旋浆飞机,尤其是对非洲。
SIPRI estimates both Norinco and AVIC, a maker of combat aircraft, would feature in the top 10. Almaz-Antey OAO—which makes air-defense equipment, such as the S-400 Russia recently deployed to Syria—ranked 11th to top the list of Russian arms makers.
斯德哥尔摩国际和平研究所估计,中国兵器工业集团公司和中国航空工业集团公司都能进入前十位,而俄罗斯头号武器制造商金刚石-安泰公司则排在第11位。
The think tank said China was the third-largest arms exporter after the U.S. and Russia from 2010-14, though it still only accounted for 5% of overseas shipments.
斯德哥尔摩国际和平研究所说,从2010年到2014年,中国是世界第三大武器出口国,排在美国和俄罗斯之后,尽管它在海外装货量上还只占5%。
"The international markets are going to be a tough play for U.S. companies for a whole bunch of reasons," Pierre Chao at Renaissance Strategic Advisers said at the industry conference.
"鉴于多种原因,国际市场对美国公司将是一场艰苦的比赛。"复兴战略咨询公司的皮埃尔·赵在那个工业会议上说。