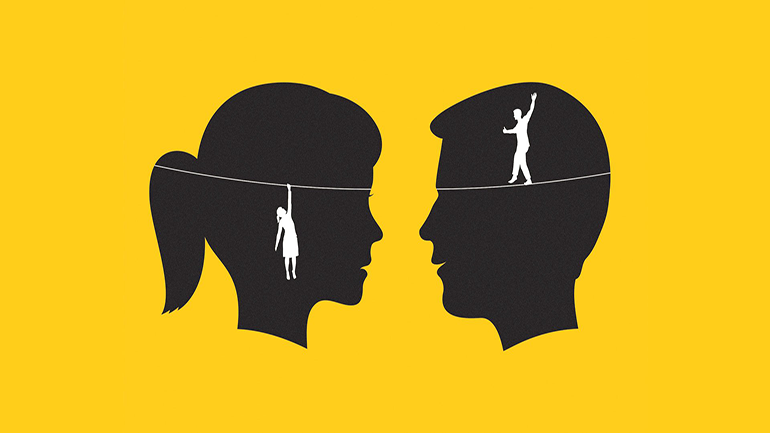 Since China unveiled plans to repeal its one-child policy in October, quipsters on social media have joked that the strongest line women can have on their resume is 'married with two kids.'
中国宣布放弃独生子女政策,社交媒体上有段子称,今后女性求职简历上最关键的话就是"已婚,有两个孩子"。
Not everyone is laughing. Some young female professionals like 25-year-old Lei Jiawen say this job-hunting season has been especially difficult. The new policy is probably making the search harder because "having a second child means the employer has to give you a second maternity leave," said Lei. "So they would rather hire a man."
有人笑不出来。与25岁的雷嘉文(音)一样,不少年轻女性表示工作难找的问题令人头痛。而新政策或许会让找工作变得难上加难,因为"要了二孩就意味着雇主要给你第二个产假,"雷说,"所以他们更愿意雇个男人。"
Lei, who is graduating next year in Beijing with a master's degree in English, said many recruiters appeared to put an added emphasis on male candidates and three out of the six companies that interviewed her asked explicitly when she planned on getting married and having kids.
雷在北京读研究生,主修英语,明年毕业。她说,很多招聘人员都会更重视男性求职者,她去面试的6个公司里有3个明确询问她打算何时结婚生子。
If China is to successfully bolster a shrinking workforce by allowing couples to have two children, authorities will need to contend with sexism. While China has laws and regulations against blatant discrimination against women, enforcement is lackluster. Chinese job portals carry hundreds of posts that read "male only" or "prefer married female with child."
中国如果想通过允许一对夫妇生两个孩子来扩大逐渐缩水的劳动力大军,就需要解决性别歧视问题。中国求职网站上的许多职位明确要求"只要男性",或是"已婚有孩子的女性优先"。
Discrimination exists throughout the careers of Chinese women, from maternity leave to differences in pay, said Lv Xiaoquan, a lawyer and deputy director of Beijing Zhongze Women's Legal Counseling and Service Center, a group that provides legal aid to women.
为女性提供法律帮助的组织北京众泽妇女法律咨询服务中心的吕孝权说,从产假到薪水差异,性别歧视遍布中国女性的职业生涯。
"Two types of women are most likely to face aggravated discrimination from employers in the labor market," said Lv. "First group is women who are around marrying and child-rearing age, but have not had kids, and the second group is women who plan to have a second child and tell their employers about it."
"在劳动力市场上,两类女性最易受到严重歧视,"吕说,"第一类是尚未结婚生子的婚育适龄女性,第二类就是向雇主挑明准备要二孩的女性。"
In the U.S., many large companies have expanded parental leave in the midst of a growing debate around work-life balance. Chinese employers are still far behind. A 2013 decision to partially relax the one-child policy by allowing couples where either spouse was a single child to have two kids has already worsened gender discrimination, according to a study last year by the Women's Studies Institute of China.
在美国,当越来越多的人讨论如何在工作和生活之间找平衡之际,一些企业延长了产假。相比之下,中国雇主落后的不只一星半点。中国一家妇女问题研究机构调查显示,2013年中国放松独生子女政策使性别歧视问题进一步恶化。
Almost 60 percent of female students surveyed in the study said they were asked whether they qualify or plan to have two children, and 86 percent suffered some form of discrimination in the job market, the author Yang Hui, a researcher with the institute wrote in articles in China Women's News, a publication run by the Communist Party's All-China Women's Federation.
该机构称,在受访的女学生中有近60%的人表示曾被问及是否符合二孩政策,以及是否打算要两个孩子。86%的人曾在求职时遭受过不同形式、不同程度的歧视。
Some employers have already adapted their hiring strategy even though the two-child policy has yet to take effect. After reviewing her company's hiring plans this year, 30-year-old Effie To found that 60 percent of the positions are restricted to male candidates compared to 25 percent in the previous three years.
尽管全面二孩政策尚未生效,一些企业已经开始酝酿对策。30岁的埃菲•图(音)看了看其所在企业今年的招聘计划,发现约有60%的岗位被严格限定只要男性,而此前三年里,这一比例只有25%。
According to a report this year from the Asian Development Bank, Chinese women earn only 63 percent of what men earn, and tend to receive less education and training.
亚洲开发银行今年的一份报告称,中国女性的平均薪水仅为男性的63%,且接受的教育和培训也要少于男性。
Chinese rules allow women at least 98 days of maternity leave. The government recognizes that implementing a two-child policy will lead to more difficulties for women to find work and deeper gender discrimination in employment, Wang Peian, deputy head of the National Health and Family Planning Commission told reporters at a press conference last month. The problem "can be effectively overcome by joint efforts from multiple sides," he said, without elaborating. The commission said it did not have further details at this point.
中国规定,女职工的产假为98天。国家卫生计生委副主任王培安11月在新闻发布会上说,实施全面二孩政策后,女性就业难度加大,就业性别歧视可能会加重,"但这些风险和挑战是可预期、能应对的"。对此,王培安并没有作详细解释。
Women already working may be passed over for promotions or have their positions taken away by others while on maternity leave, sometimes forcing them to quit the work force, Yang wrote in an article in China Women's News in August.
上述妇女问题研究机构今年8月的一篇文章称,已经参加工作的女性在休产假时,晋升可能会受影响,甚至还会让别人占了职位,因此有时女性会迫于无奈辞职。
The impact can be significant given that 64 percent of Chinese women are in the workforce, the highest rate among the world's ten largest economies, according to data from the World Bank . Last year Chinese universities churned out 7.3 million educated workers, 52 percent of whom were women.
从世界银行的数据来看,鉴于约64%的中国女性都在工作岗位上,这一比例在全球最大的10个经济体中首屈一指,新生育政策产生的影响或许会非常大。去年,中国700多万名大学毕业生中约有52%是女性。