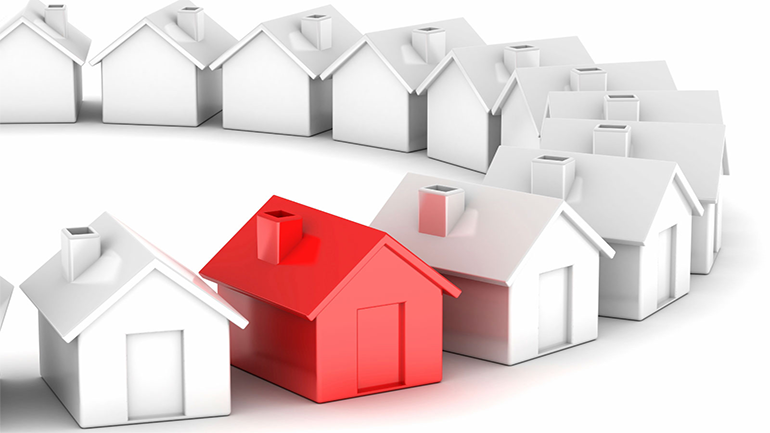 Investment in China's property sector continued to slow in the first 11 months of 2015, official data showed Saturday, adding to worries of an economic slowdown.
星期六,官方数据显示,中国房地产行业的投资在2015年的前11个月持续放缓,为原本增长缓慢的经济增加了担忧。
Real estate investment rose just 1.3 percent year on year, compared with the 2 percent growth for the Jan-Oct period, the National Bureau of Statistics (NBS) said.
房地产投资同比涨幅仅为1.3%,相比1月到10月同比增长数据为2%,国家统计局(NBS)称。
Investment in residential housing, which accounts for about two-thirds of total property investment, edged up 0.7 percent from a year earlier, compared with a growth of 1.3 percent in the first 10 months.
约占整个房地产投资三分之二的住宅建筑投资,较去年同期微长0.7%,较前10个月增长1.3%。
New housing construction dropped 14.7 percent year on year in the Jan-Nov period, compared with the 13.9 percent decrease for the first 10 months.
1月到11月间的新住房建设同比下降14.7%,而前10个月下降了13.9%。
Construction of new residential houses, in floor space terms, plunged by 15.3 percent.
建设新的住宅,在楼层占地面积方面,下降了百分之15.3。
On the same basis, sales of residential property went up 7.4 percent year on year, 0.2 percentage points higher than that recorded in the Jan.-Oct. period, according to the NBS.
在相同的基础上,住宅地产销售额同比上涨7.4%,比1月到10月期间的记录高出0.2个百分点,根据国家统计局数据显示。
Its figures also showed the land area purchased by property developers slumped 33.1 percent year on year in the first 11 months.
其数据还显示,在前11个月内,地产开发商购买的土地面积大幅下滑33.1%。
However, funding growth for property developers continued to rise, posting an increase of 2.2 percent, from the 1.3 percent rise for the Jan.-Oct. period.
然而,房地产开发商的资金增速继续上升,从1月到10月期间上涨1.3%,到现在的上涨2.2%。
Overall, the Chinese property market remained sluggish in 2015 due to weak demand and a supply glut, prompting authorities to take easing measures, including interest rate cuts, reducing down payments and scrapping home-purchase restrictions.
总体而言,由于需求疲软和供应过剩,2015年中国的房地产市场持续低迷,促使当局采取宽松措施,包括降息、降低首付款和取消购房限制。
As a result of support policies, property sales in top-tier cities and some second-tier ones have recovered, but the cooling continued in others, especially third-tier cities where a previous market boom led to serious oversupply.
由于政策的支持,一线城市和部分二线城市的房产销售已经回暖,但在其他的城市特别是第三线城市,在过去的市场繁荣的形势下导致了严重的供过于求,冷却依旧。
The property sector is still faced with great pressure to destock. Unsold homes nationwide hit a record 686.3 million square meters at the end of October, up 17.8 percent from a year earlier, according to official figures.
房地产行业仍然面临着巨大的压力,以减少库存。截至10月底,全国范围内未售出的房屋达到历史最高记录的6.863亿多平方米,同比增长17.8%。据官方报道。
Wang Tao, a UBS economist, called a more prolonged property destocking process "the biggest downside risk" for China's growth.
瑞银经济学家汪涛称,一个"旷日持久的楼市去库存化过程"是对中国经济增长的"最大下行风险"。
The knock-on effect of a property construction downshift would continue to spread through the rest of the Chinese economy for the next two years, dampening demand for commodities and machinery, Wang said in a research note last month.
在接下来的两年里,房地产建设放缓的连锁反应,将继续蔓延到中国经济的其他层面,抑制大宗商品和机械设备的需求。汪在上月的一份研究报告中说。