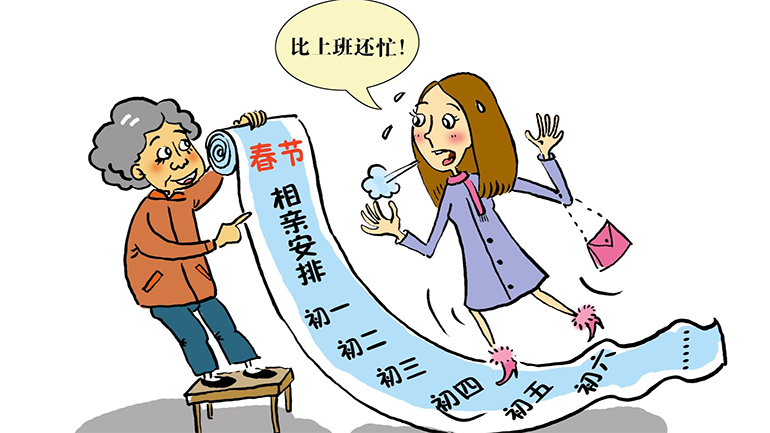 There are nearly 200 million single adults in the world's most populous country, accounting for 14.6% of the total population, according to local media reports, which cite data from China's Ministry of Civil Affairs. The percentage has skyrocketed from 6% in 1990, reports say.
当地媒体称,这个全世界人口最多的国家有近两亿单身成年人,占全国总人口的14.6%。报道引用的是民政部门的数据。报道还说,这个数字与1990年的6%相比大幅上升。
China's solo jump comes amid a rising divorce rate and a growing trend of delaying or opting out of marriage entirely, demographers say. Those that have postponed marriage have lived on their own or with family, developing happy, single lifestyles that they don't want to give up.
人口统计学家说,中国单身者的猛增源于离婚率的上升和晚婚甚至不结婚的趋势日渐增强。推迟结婚的人独自生活或跟家人同住,不愿意放弃快乐的单身生活方式。
The percentage of singles is far behind some other countries. The U.S. Bureau of Labor Statistics reported last year that 50.2% of the population is single. The unwed population in England and Wales reached 51% in 2011, according to U.K. Census reports.
中国单身者的比例远远低于其他一些国家。美国劳工统计局去年称,美国有50.2%的人口是单身。英国人口普查局的报告称,英格兰和威尔士的单身人口在2011年达到51%。
One reason it's lower is that Chinese children are under intense pressure to marry. Older generations, which tend to be traditional and incredibly family-oriented, harp their children and grandchildren on marriage–so much so that many avoid going home for the holidays so that they can dodge the family pressure. The government, too, has created pressure by referring to unwed women over the age of 27 as "leftover women."
中国单身者比例低于这些国家的一个原因在于,年轻人结婚的压力极大。长辈们往往比较传统,特别看重家庭,在结婚问题上对子女甚至孙子女唠叨个没完,以至于很多小辈为了躲避压力逢年过节都不回家。社会也制造了一定的压力,把27岁以上的未婚女性称作"剩女"。
Given China's sheer size, the 14.6% figure is meaningful, amounting to around two-thirds of the entire U.S. population. And it comes at a time when demographers are warning that China's birth rates are dwindling. A labor shortage due to a shortfall of workers is looming, they say.
鉴于中国人口之多,14.6%的数字非比寻常,大概相当于美国总人口的三分之二。而眼下人口统计学家警告说,中国的生育率开始萎缩。他们说,由于工龄人口不足,劳动力短缺的问题已经迫近。
Single life is driving some new phenomena in China, including a so-called "singles' economy" of high wage earners who are profligate spenders. A growing number of Chinese women are freezing their eggs overseas and are opting to become single parents. And Singles Day, an online commerce extravaganza in China, is of course becoming one of the biggest global shopping days of the year.
单身生活在中国催生某些新现象,包括高薪者带来的"单身经济"。越来越多的中国女性到国外冷冻卵子,选择当单身妈妈。"光棍节"当然也逐渐成为一年里规模最大的全球购物日之一。
In both its Confucian tradition as well as in its laws and regulations, Chinese society typically favors married couples. That's led many singles to form alliances online to fight social stigma and what they argue is legal bias. Cities such as Shanghai and Guangzhou have barred singles from buying property, and local media reports say some employers have favored married employees in promotions and raises.
从儒家传统和法律规章的角度,中国社会通常都偏向已婚人士。这使很多单身者在网上结成联盟反对这种耻辱的烙印和他们所说的法律偏见。当地媒体说,有些雇主在升职加薪方面也偏向已婚雇员。