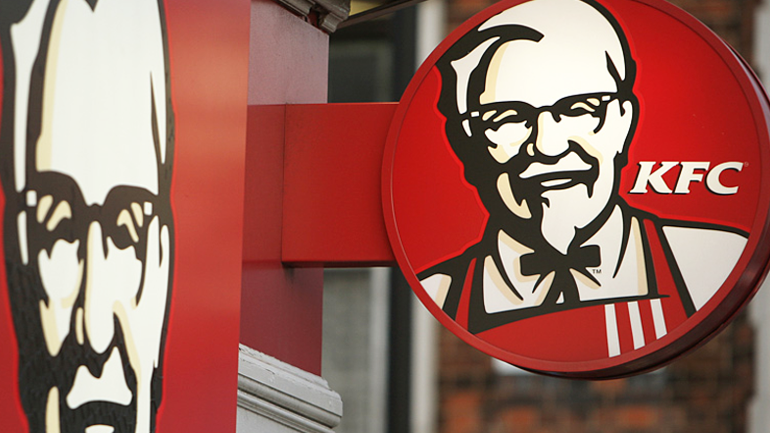 Fast-food chain eyes region again, 11 years after ditching plans in Tibet.
美国快餐连锁肯德基11年前放弃了在西藏开分店的计划,现在又重启计划。
KFC is expected to open its first restaurant in Tibet next year, as part of a regional push that will see it expand in China.
明年肯德基计划在西藏开第一家分店,这是这家快餐连锁公司在中国进一步扩展计划的一部分。
A franchisee will open the KFC restaurant in the Tibetan capital, Lhasa, offering its American-style fried chicken in the first half of 2016, parent company Yum Brands Inc said in a statement.
肯德基的母公司百胜餐饮集团透露,计划中的这家肯德基分店将开在西藏首府拉萨,在2016年上半年开始在那里出售美式炸鸡。
The move comes as Yum, Pizza Hut prepares to spin off its business in China. The China unit aims to roughly triple its restaurant count to 20,000.
必胜客也属于百胜餐饮集团。该集团的中国分支计划在中国继续扩展,希望将其分店增加到20000家,将分店数量增多3倍。
Yum has been trying to win back customers after negative publicity stemming from food supply controversies. In 2014, a supplier to both Yum and McDonald's apologised for selling expired meat to the chains. It was one of a series of food scandals that appear to have affected sales.
百胜餐饮集团因为食品供应争议声誉受损,现在他们正努力重新争取客户。2014年百胜餐饮集团和麦当劳的供应商因为向连锁店销售过期肉制品而道歉,那次丑闻影响了连锁店的销售。
As China's economy stutters, Yum's 6,900 China restaurants face the challenge of luring diners who increasingly are looking for healthier, local options and going online to hunt for deals.
随着中国经济发展放慢,百胜餐饮集团在中国的6900家餐厅面临争取顾客的更大挑战,因为顾客现在越来越注重健康和本地化的食品,网络采购也成为他们另外的选择。
Yum executives are hosting an investor meeting in Dallas on Thursday, where they are expected to unveil more details about the China spinoff planned for late 2016.
百胜餐饮集团的高管近日将在达拉斯将召开一个投资者会议,会上他们将透露关于2016年开店的更多细节。