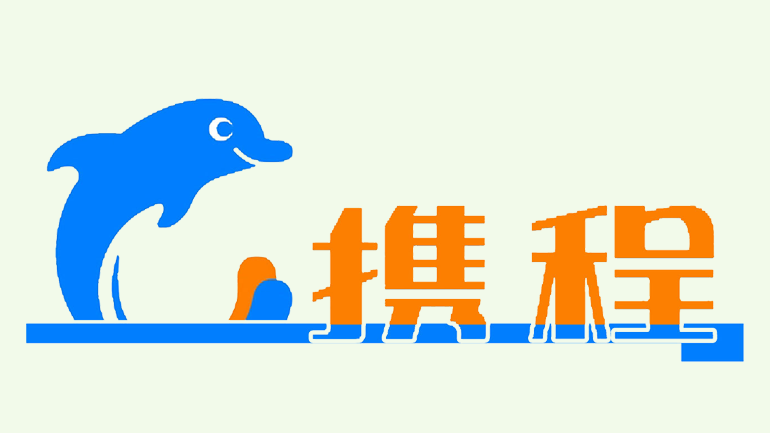 While Chinese President Xi Jinping's vision of an economy dominated by high-tech and consumer-oriented companies may be years away, they're already standing out from their old-growth counterparts when it comes to earnings.
尽管中国规划的以高科技和消费者导向企业为主的经济远景还有多年才能实现,但是这些企业收入已经高于其他旧增长模式的企业。
About two-thirds of the 54 companies in Bloomberg's index of U.S.-traded Chinese equities that have reported quarterly earnings since July exceeded analysts' projections. Approximately three-quarters of the gauge's members are technology and consumer-discretionary stocks. At the same time, more than half of 73 members of the MSCI China Index, which is heavily weighted with industrial and financial shares, missed earnings estimates.
在彭博新闻社的在美上市中国公司股票名单中,有54家在今年7月份之后公布了季度财报,其中三分之二的收入超过了分析人士的预期。这份名单中四分之三的企业是科技股或消费者导向股。同时,在以工业和金融股为主的摩根士丹利资本国际中国指数的73个成员中,有半数以上未能达到预期收入目标。
That divergence comes as China's gross domestic product expansion is slowing to the weakest pace in 25 years. The government has ended its decades-long one-child policy to boost consumer spending and signaled that consumption and services will be at the center of its growth strategy. It has taken unprecedented steps — from subsidies to venture capital financing — to promote Internet, technology and innovation as growth engines.
与此同时,中国国内生产总值增长跌至25年来的最低水平。政府中止了几十年来的独生子女政策,希望促进消费者支出,这意味着消费和服务将成为增长战略的中心。中国采取了前所未有的措施——从补贴到提供风险资本——以促进网络、科技和创新成为增长引擎。
The pattern in earnings can be a helpful guide for U.S. investors, many of whom have reduced the total amount of money they have in Chinese assets and are considering areas that show greater potential for growth, according to Ella Ji, an analyst at China Renaissance Securities Inc. "The pie is definitely getting smaller," she said by phone last week. "But if they are investing in China, they'll certainly pick leading companies with solid earnings related to the new rather than old industries to offset the economic uncertainties."
这种收入模式将成为美国投资者的有益指南,华兴资本分析师埃拉•季(音)表示,很多美国投资者已经减少了对中国资产的总投资额度,转而考虑展现出更大增长潜力的地区。她近日在电话中说:"毫无疑问蛋糕在变小。但是如果他们投资中国,毫无疑问会选择盈利可靠的主要企业,为了抵消经济波动,需要选择新兴行业而非旧行业。"
Back in August, a rout in the mainland market wiped out more than $5 trillion of equity value and also triggered a selloff of Chinese shares traded in the U.S. Technology companies have driven a 36 percent rebound in the Bloomberg gauge of Chinese ADRs from this year's low in September. That compares with a 9.6 percent gain on the MSCI China Index from its bottom.
8月份时,大陆股市暴跌蒸发了5万亿股值,也引发了对在美上市的中国股票的抛售。彭博新闻社认为,中国在美国的存托凭证从今年9月份的低点反弹了36%。摩根士丹利资本国际中国指数也比最低点上涨了9.6%。
The MSCI Inc. last month added 14 U.S.-traded Chinese technology companies to some of its largest indexes, allowing a broader pool of investors to buy stakes in companies such as online retailer Alibaba Group Holding Ltd. or search engine Baidu Inc.
摩根士丹利资本国际上个月将14个在美国上司的中国科技公司加入了其最大的一些指数,允许更多的投资者购买阿里巴巴和百度等公司的股票。
Their share prices are moving up in step with improved earnings. Chinese online travel retailer Ctrip.com International Ltd., education service providers New Oriental Education & Technology Group Inc. and TAL Education Group, and online game operator Netease Inc. were among the five best-performing ADRs since July 1, each rallying more than 20 percent. All have reported better-than-expected revenue for the last quarter.
它们的股值随着盈利增加而上涨。中国网上旅游营销商携程旅行网、教育服务供应商新东方教育科技集团、学而思国际教育集团以及网上游戏运营商网易公司是7月1日以来五个表现最好的存托凭证,增幅全都超过了20%。它们上季度的收入都超过预期。
"It's not that everything is great in the world or in China, but these are companies that are well positioned in the right sectors," said Gabriel Wallach, founder and portfolio manager at North Grove Capital LLC in Boston, whose largest holdings of Chinese companies is Ctrip. "We're not betting on the old economy, or you want to call it industrial, to recover any time soon."
北格罗夫资本公司持有股份最多的中国公司是携程,该公司创始人和证券管理人加布里埃尔•沃勒克说:"全球或中国并非一帆风顺,但的确有一些公司在正确的行业表现不错。我们不认为旧经济也就是你们所说的工业行业能在短期内恢复。"
China's manufacturing conditions in November slipped to the weakest level in more than three years. Car service companies Bitauto Holdings Ltd. and Autohome Inc. were two of the ten worst-performing stocks on Bloomberg's China ADR index, plunging more than 35 percent since July 1. Both announced their fourth-quarter sales guidance lower than analysts' projections for the first time in a year, with gross margins dropping to the lowest level since 2015.
中国制造业的情况在11月跌至3年多以来的最糟水平。在彭博新闻社的中国存托凭证指数中,易车网和汽车之家是表现最差的十支股票的其中两个,自7月1日以来下跌超过35%。这两家公司公布的第四季度销售目标低于分析人士的预期,这是今年第一次,且总利润降至2015年来的最低水平。
Some investors worry that China's Internet sector is still at the stage of inception. Fierce competition is also squeezing profit margins as companies burn cash to gain market share. Hedge funds, for example, reduced their holdings of China's biggest e-commerce companies during the third quarter.
某些投资者担心中国互联网行业依然处于初始阶段。由于竞争激烈,各公司花大量金钱赢取市场份额,利润额遭到了压缩。例如对冲基金在第三季度减持了中国最大电子商务企业的股票。
"Although investors are no longer taking China with an one-size-fits-all approach, it will take a bit of time for the technology sector to grow," said Chiheng Tan, an analyst at Granite Point Capital Inc. by phone from Boston. "Only when the scale of the industry becomes big enough, profitability and margins might catch up with pace of the revenue."
位于波士顿的格拉尼特角资本公司分析师谭驰恒(音)在电话中表示:"尽管投资者不再采取一成不变的方式对待中国,但科技行业增长仍需要一定时间。只有在行业规模足够大的时候,盈利和利润才能赶上收入增速。"