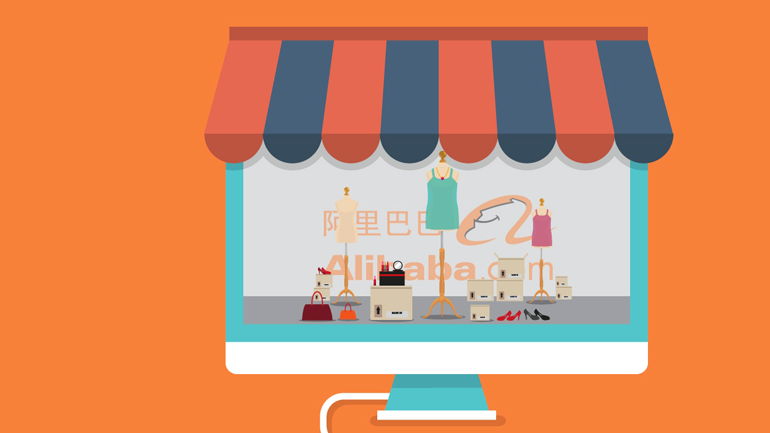 Alibaba Group Holding Ltd said that it is planning to rope in more high-end manufacturers to boost the overall image of its online marketplace.
阿里巴巴公司表示将引进更多的高端商品制造商,以期改善公司在线市场的整体形象。
It said it had teamed up with four quality-inspection organizations to ensure that the products sold directly by the manufacturers conformed to Chinese quality standards.
阿里表示已与四个质检机构联手,以保证由生产商直接销售的产品满足中国质量标准。
The company said on Monday it will invest tens of billions of yuan to attract more than 10,000 quality manufacturers to set up virtual stores on its Taobao marketplace, setting an annual sales target of 100 billion yuan for high-end goods.
阿里周一表示,将投资百亿人民币以吸引10000家质量合格的制造商进驻淘宝,并设立高端商品达1000亿人民币的年销售目标。
Analysts applauded the announcements, saying they would not only help exporters tap into China's domestic consumption market, but also boost the company's image among international and domestic online shoppers.
分析师对此表示赞赏,称此举不仅有利于出口企业进军中国国内消费市场,而且还能促进国际和国内网购用户对于阿里形象的改善。
Jin Jianhang, president of the Hangzhou-based Alibaba, said that a growing number of Chinese consumers are showing a stronger appetite for overseas products. "Many believe that made-in-China products cannot meet the demands of the country's increasingly choosy middle-class consumers."But in fact, there are many original equipment manufacturers in China producing for famous overseas brands," he said.
金建杭,阿里巴巴杭州总部总裁,称越来越多的中国消费者对海外商品显示出日益强烈的需求。很多消费者觉得中国制造的商品越来越不能满足日益增长的中产阶级消费人群的需求。但事实上,有很多中国制造商为海外品牌生产商品。如今问题是如何有效匹配供应和需求这两方面的问题。
Alibaba's Taobao marketplace set up a vertical channel in April dedicated to sales by high-end Chinese manufacturers.
阿里巴巴旗下的淘宝网于今年4月成立了一个专门由高端品牌制造商的纵向渠道。
More than 4,500 manufacturers, many exporting or producing for overseas brands, have set up online stores on the channel, according to Alibaba, with their sales expected to top 15 billion yuan by the end of this year.
根据阿里巴巴表示,4500多家出口商和生产商在这一渠道上建立了网上商店,今年的销售额预期为150亿元。
Lu Zhenwang, chief executive officer of the Shanghai-based Wanqing Consultancy, said Taobao has been coming under increasing pressure from accusations of counterfeit goods being sold on the site, and that it is high time to do something to improve its image.
陆振旺,总部位于上海的万庆咨询公司的首席执行官表示,如今淘宝面临着越来越大的压力,被指责销售仿冒品,现在是时候采取一些措施来改善自己的形象。
Alibaba, which also has a business to consumer platform called Tmall.com, has invested considerable amounts of money and manpower on targeting bogus goods online. Lu said it is virtually impossible for the site to be completely free of fakes, because of the sheer number of small vendors present on the site.
阿里巴巴旗下的购物平台"天猫网",针对网上的虚假商品先后投入了相当数量的财力和人力。陆表示,考虑到该网的小型商家众多,要彻底消除假货几乎是不可能的。
Yang Guo, Taobao's vice-president, said the vast offerings on customer-to-customer platforms presents huge management challenges, but said by bringing more high-end manufacturers directly onto Taobao, the company is eyeing the bigger picture rather than simply tackling the issue of fake products.
淘宝副总裁表示,提供众多商品的消费者平台为我们的管理提出了巨大的挑战,但通过引进更多的高端商品进驻淘宝,公司将目光瞄准在更大的前景,而不只是简单解决假冒商品的问题。
"The design of products will be largely driven by consumers in the future."By bringing more manufacturers online, feedback can be gathered from shoppers quickly, which in turn can help change companies' design and production strategy more efficiently. We think this is the future for manufacturing," he said.
他表示,"未来的产品设计有赖于消费者的驱动,"通过引进更多的在线制造商,可以从消费者那里迅速得到反馈,这反过来又有助于公司设计的改进和生产策略的有效制定,我们认为这就是制造业的未来。"