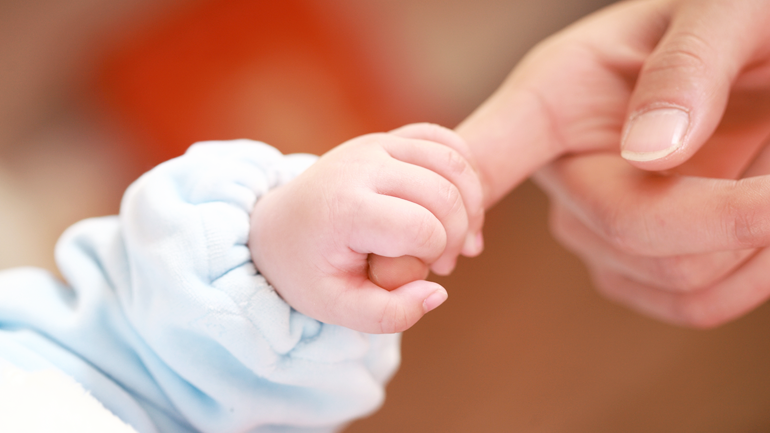 The Nanfang clinic in China's southern Guangdong province says it offers Chinese patients seeking in-vitro fertilization (IVF) the chance to choose the gender of their child, avoid stringent approval checks and snarling queues.
位于广东省的南方医院说,它为寻求试管婴儿的中国患者提供选择孩子性别以及避免严格审核和令人抓狂排长队的机会。
Demand for IVF in China is expected to rise after Beijing scrapped its controversial one-child policy in October, which will strain already-crowded state-run hospitals but create opportunities for overseas health centers, firms helping train local doctors – and underground clinics.
在中国10月份取消了独生子女政策后,中国的试管婴儿需求预计会增加,这将加重已经拥挤不堪的国营医院的负担,但将为海外医疗机构、帮助培训当地医生的公司以及地下诊所创造机会。
"Here we can do IVF with gender selection and you don't need lots of documentation," a doctor at the Guangdong clinic surnamed Hao told Reuters, adding there had been a 50 percent jump in consultations since the one-child policy announcement.
那家广东医院一名姓郝的医生告诉路透社记者:"我们这里可以做能选择性别的试管婴儿,你不需要很多证明材料。"这名医生还说,自独生子女政策宣布取消以来,咨询量增加了50%。
She said many of her patients were younger women opting for IVF so they could choose a boy, a traditional preference.
该医生说,她的很多病人是一些较年轻的女性,她们选择进行试管婴儿为的是能够选择男孩——人们传统上偏好男孩。
Beijing's tight control makes it hard for private firms to operate IVF clinics in the country, but growing demand for doctors and specialists has created other gaps in the market.
北京的严格控制使得私营企业很难在中国经营试管婴儿机构,但对医生和专家日益增加的需求在市场上创造了其他一些缺口。
"Training to help up-skill clinicians and embryologists to treat the patients is definitely a big growth area," said Jason Spittle, global director of training at U.S. medical device maker Cook Medical, "China is set to be the biggest IVF market in the world, probably within the next couple of years."
美国医疗设备制造商库克医疗公司的全球培训总监贾森·斯皮特尔说:"旨在帮助提高临床医师和胚胎学家技术的培训无疑是一个重要的发展领域。中国将成为全世界最大的试管婴儿市场,这可能在未来两三年内实现。"
Chinese couples who have the financial means often go abroad to the United States, Australia, Thailand and Vietnam for IVF.
经济条件允许的中国夫妇常常前往美国、澳大利亚、泰国和越南做试管婴儿。
"The biggest driver is that there are so many hoops to jump through to get IVF treatment here," said Mr Lei, a China-based intermediary who helps patients go to Thailand.
一名帮助患者前往泰国的中国中介雷先生说:"最大的驱动因素是,在这里接受试管婴儿治疗需要经历太多关卡。"
Rising Chinese demand for fertility treatments is therefore good news for overseas clinics such as Australia-based Monash IVF Group and Virtus Health or Superior A.R.T. in Thailand.
因此,中国人对生育治疗不断增长的需求对于海外医疗机构来说是好消息,例如澳大利亚的莫纳什试管婴儿集团和弗图斯医疗保健公司,或者是泰国的苏必利尔试管婴儿医院。
"Our clinic has prepared Chinese-speaking staff to coordinate with rising number of Chinese patients," said Superior A.R.T. deputy manager Arnon Sinsawasdi, adding the end of the one-child policy should give business a boost.
苏必利尔试管婴儿医院的副经理阿尔农·信沙瓦迪说:"我们医院已经准备了说汉语的工作人员,以便与越来越多的中国患者协调。"信沙瓦迪还说,独生子女政策的结束应该会推动业务。
IVF Australia, part of Virtus Health, plays on Chinese demand for the latest procedures with a Chinese-language website advertising its "cutting-edge technology" to help parents "achieve their dream of having a child".
弗图斯医疗保健公司所属的澳大利亚试管婴儿医疗机构利用了中国人的需求,它建了一个中文网站,为其能帮助患者"早日圆抱子之梦"的先进技术做广告。