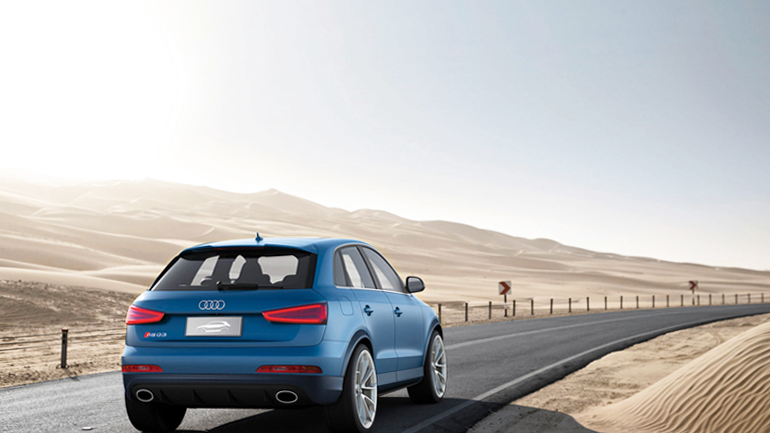 Zhang Hang is about as far as it gets from the old stereotype of an Audi buyer in China: She's in her early 30s, a woman, and neither a government official nor a rich businessman.
张航与过去典型的中国奥迪车主截然不同:年龄三十出头,是个女人,既非政府官员,也非富有的成功商人。
"Audi drivers are the progressive, white-collar workers and it's an image I identify with," said the 32-year-old furniture designer, "I work hard and want to make sure my money is well spent."
这名32岁的家具设计师说:"奥迪车主群体在逐渐改变,都是和我一样的白领阶层。我努力工作,就是想确保我花的钱物有所值。"
It's a description that would have sounded unusual in the late 1980s, when Audi was the de facto ride of high-ranking government officials and privileged businessmen. Back then, the German brand accounted for about 70 percent of the government and state-owned company fleets, a proportion that has declined steadily over the years. Today, women make up about a third of Audi's buyers in China, even higher in the more prosperous eastern regions.
放在20世纪八十年代末,这样的说法会显得不同寻常。在改革开放后的十年间,奥迪车其实就是高级政府官员和财大气粗的商人的专属座驾。在当时政府机构和国企的车队中,这一德国品牌的汽车占到了七成以上。多年来,这一比例稳步下降。如今,中国的奥迪车购买者中女性占了三分之一,而在经济较发达的东部地区,女性购买者的比例则更高。
"Women are getting more important in China as a buying group than in other regions," Joachim Wedler, head of Audi in China, recently said at the Guangzhou auto show. "There are a lot of young and successful women in China."
"与其他地区相比,中国女性购买者大军的重要性日渐突出,"奥迪中国区总裁约阿希姆·韦德勒近日在广州车展上说,"中国有很多年轻的成功女性。"
With slowing growth in luxury sales, premium carmakers have to spread their bets and appeal to as many demographic groups as possible.
随着奢侈品销售增长放缓,高端汽车制造商需要调整定位,尽可能多地吸引各类群体。
"It's good that they're making their cars younger and sportier, which is more attractive for female buyers," said Yale Zhang, Shanghai-based managing director at researcher Autoforesight Shanghai Co. "Studies show that about 50 percent of buyers for entry-level premium brands are women, so Audi should try to capture that."
上海预致汽车咨询有限公司总经理张豫说:"这些汽车生产商推出的汽车越来越年轻化、运动化。这很好,会吸引更多的女性购买者。"张豫还表示:"研究显示,入门级豪车品牌的买家中有一半是女性,因此奥迪应该抓住这一客户群体。"