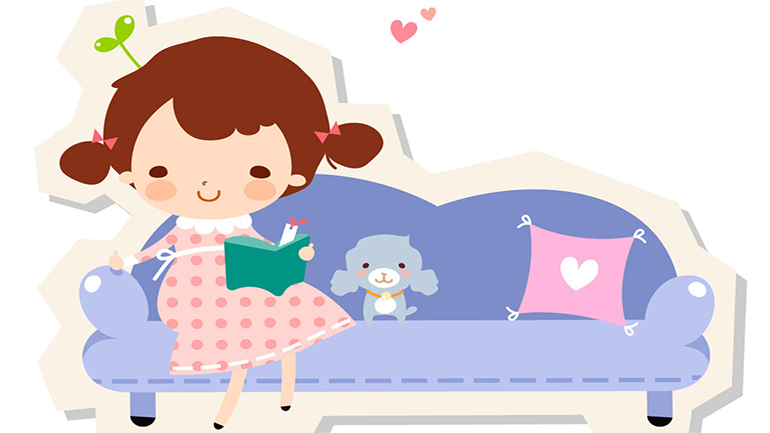 IN CHINA in Mao Zedong's day, frivolous childhood pursuits such as reading were frowned on. These days, toddlers are allowed to have more fun. But though the message has changed, parents and the state still believe the primary role of such works is to shape young minds, not amuse them.
以前的中国,人们对阅读这类异想天开的童年爱好不以为然。如今,幼儿被批准享受更多娱乐。尽管如此,家长和政府仍然认为,这些书籍的主要目的是塑造不成熟的头脑而非提供娱乐。
Sales of children's literature have risen by double digits in most of the past ten years, much faster than the growth of book sales overall. The number of children's titles has more than tripled since 2005. This partly reflects a growing demand for products aimed at indulged only-children. The richer parents are, the more they splash out on children's books.
过去十年里的很多时候,儿童故事书的销售额都保持两位数增长,大多强于图书的总体销售。儿童丛书的数量比2005年增长了两倍还多。这在一定程度上显示出针对独生子女的产品需求上升。家长越富裕,花在儿童读物上的钱就越多。
Booksellers see a huge moneymaking opportunity. Most publishers of literature for adults now offer children's titles too. Around half of the 100 best-selling books last year were for youngsters—a higher share than in Britain or America. Picture books for under-fives have been taking off; fiction for older teenagers is thriving.
图书销售者看到一个极好的赚钱机会。多数成人小说出版商现在也都出版儿童书籍。去年的100本畅销书中约有一半以少年儿童为对象,这个比例高于英国和美国。五岁以下儿童的图画书急剧增加,青少年小说蓬勃发展。
Unsurprisingly, given the huge emphasis in China that is placed on passing exams, many titles aim purely to teach facts. Parents like to buy non-fiction, even for children still learning to read. Some books—printed on paperboard and intended mainly for under-twos—aim to teach the Roman alphabet to infants. Volumes for toddlers with titles such as "How to be a Meteorologist" and "Superstars of Science" do well.
鉴于通过考试在中国重要到反常的地步,很多书籍自然把学习客观事实作为目标。家长们喜欢购买非虚构作品,甚至对还在认字的孩子也是如此。有些书(印在卡纸上,特别针对两岁以下儿童)的目的是帮助婴幼儿学习字母表。大批针对幼儿的书籍以《气象学家》和《超级科学明星》等等为标题。
The moral is often laid on thick. One provincial publisher (state-owned, like all of them) has titled a six-volume set of nursery rhymes "A Good Father is Better Than a Good Teacher". Chinese-language versions of foreign classics often proclaim their didactic worth: Paddington, a marmalade-loving bear from darkest Peru, is a model of "thoughtfulness, modesty and self-discipline", proclaims the blurb on the cover of a translation of Michael Bond's popular stories.
题材严肃的书大多很厚。某地方出版社(国有,像所有出版社一样)出版了六卷的《好爸爸胜过好老师》,一些陌生经典的中文译本大多宣传其说教的价值。比如,迈克尔•邦德那部著名作品的中文译本的腰封称,来自秘鲁的热爱果酱的帕丁顿熊显示了"细心、机敏和自律"。
China's publishers remain profoundly conservative. They shun books with naughty or frivolous children, or where youngsters outsmart their elders. Cute animals vastly outnumber rebellious figures such as pirates. Few books depict siblings, aunts, uncles or cousins—relationships little understood by the young, thanks to the one-child policy.
中国的出版商一直极为保守,描述不听话或异想天开的孩子或者青少年比长辈技胜一筹的书他们都会避开,可爱的动物远远多于海盗这种叛逆角色。没几本书刻划兄弟姐妹或七大姑八大姨——因为独生子女政策,儿童不明白这些亲戚关系。