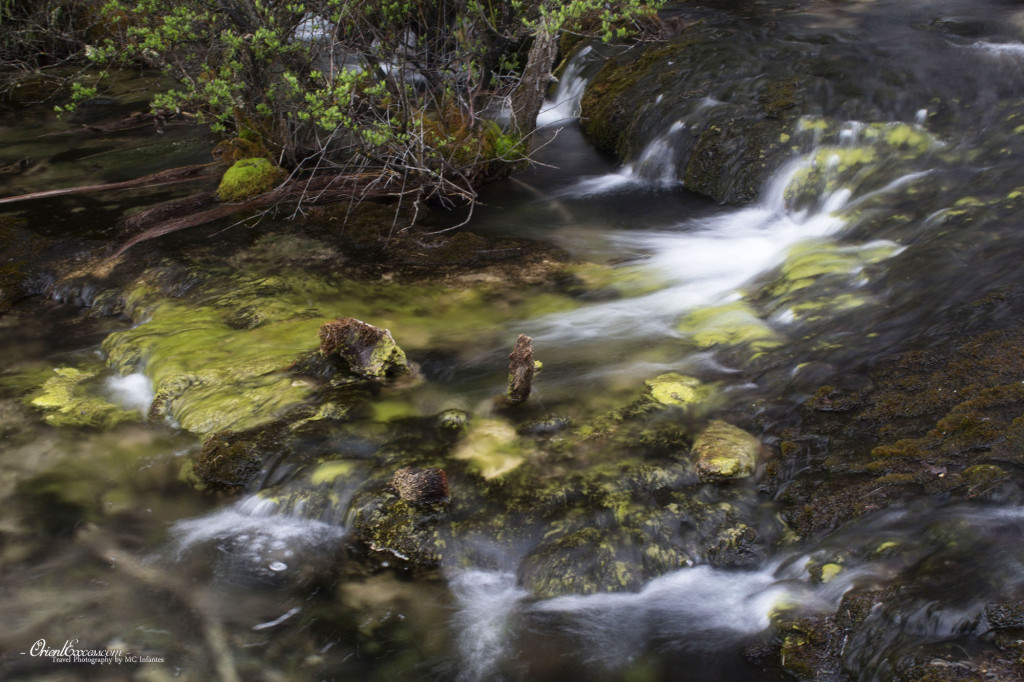 Located at an altitude of more than 2,000m, the Jiuzhaigou National Park is the pride of Sichuan, and one of the most beautiful and magical landscapes in all of China. Whatever the weather, it finds a way to compliment the beautiful blue pools and the many waterfalls that dot this extensive National Park. The colours and the transparency of the waters just wow each visitor, and no one can help but be amazed at the first sight of these shimmering pools.
I've travelled there this April, braving the rain and the grey skies, and entered the park thinking that my bad luck had just killed my weekend. I jumped on the first bus inside the park thinking I just had to make do with what I was given, I just didn't imagine this place would still prove to be gorgeous in spite of the miserable grey weather. On our first ride, in a bus full of Chinese tourists, we all glanced at the first long emerald pool and a general "Ohhhh" was soon heard. From everything we all imagined, this place was already a hundred times better.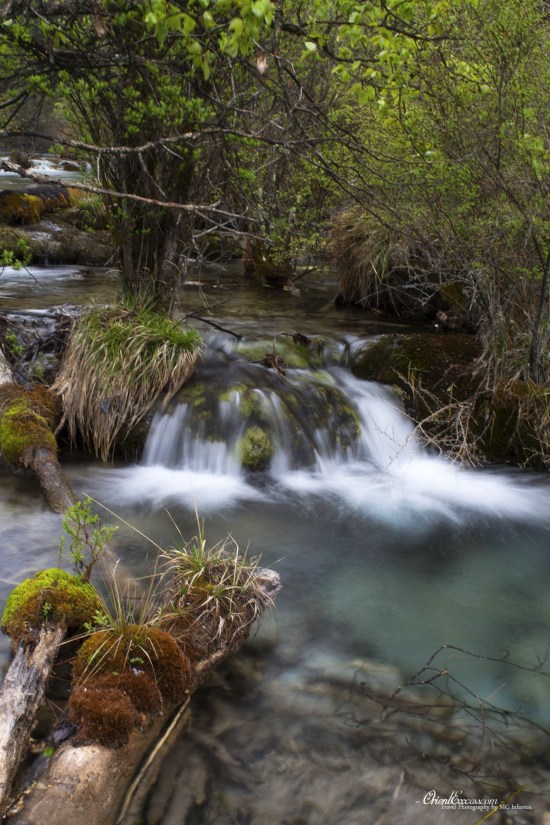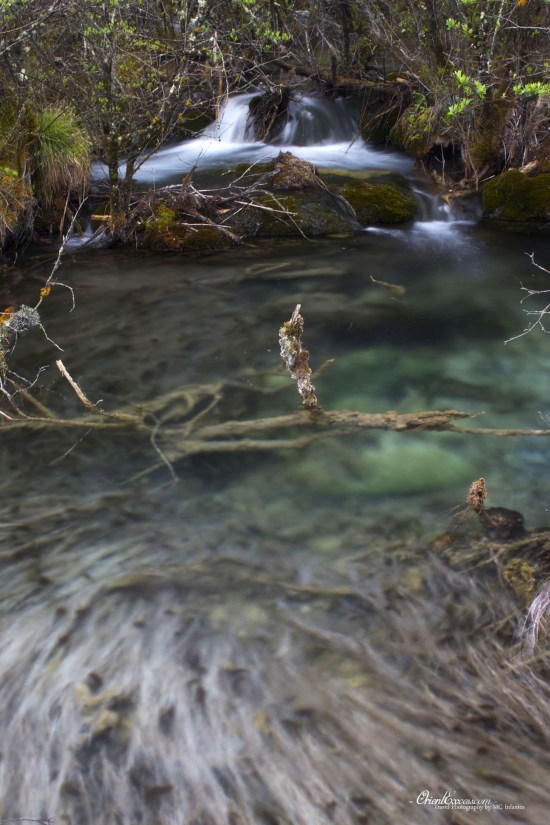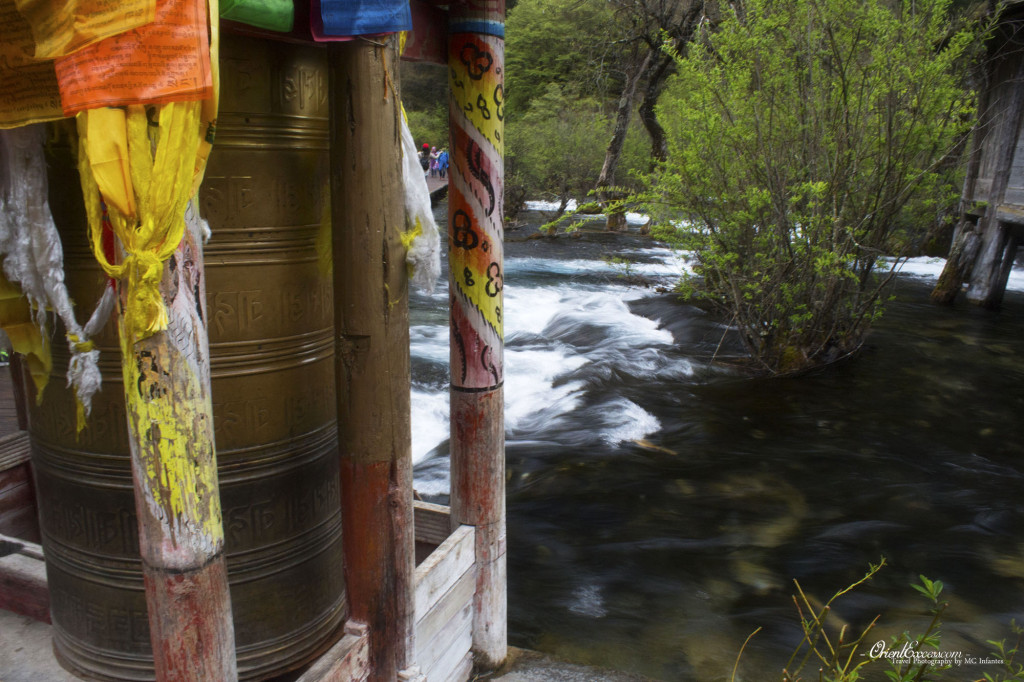 Jiuzhaigou takes its name from the Tibetan villages that you can still find scattered around the park and a beautiful story is told about the place: one day a god gave a mirror to a goddess he loved. Sadly she broke that mirror and the 118 pieces of it fell and created the pools of Jiuzhaigou. While this is just a story it is no surprise that this site inspired such magical tales.
Pool after pool, waterfall after waterfall, each with its own character and its own unique charm, you'll never cease to be amazed. What is less amazing however, is what is waiting for you outside.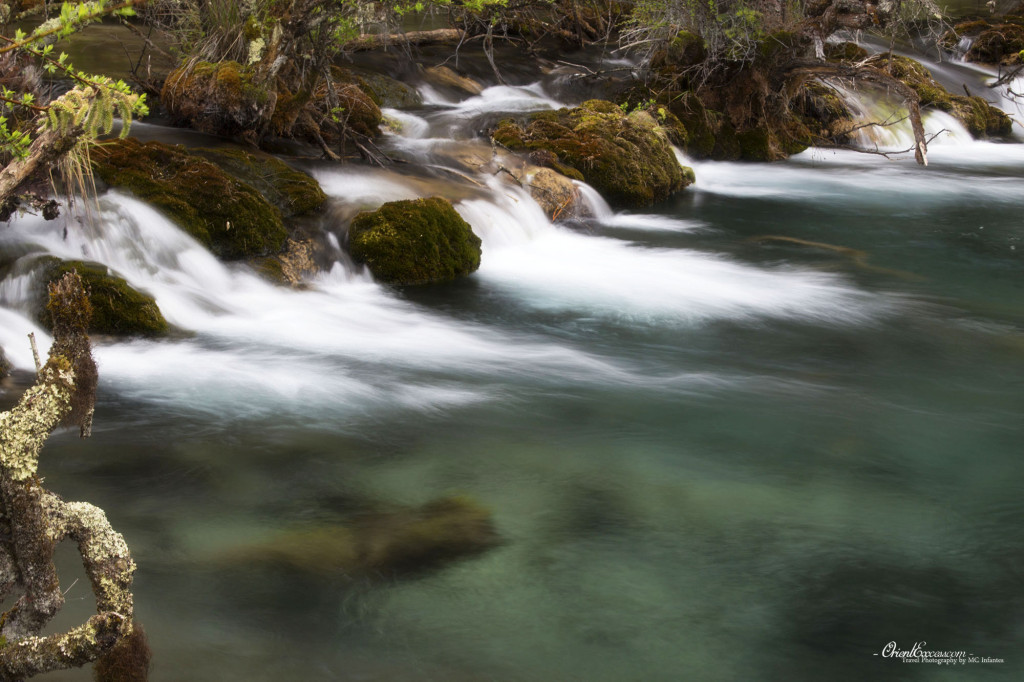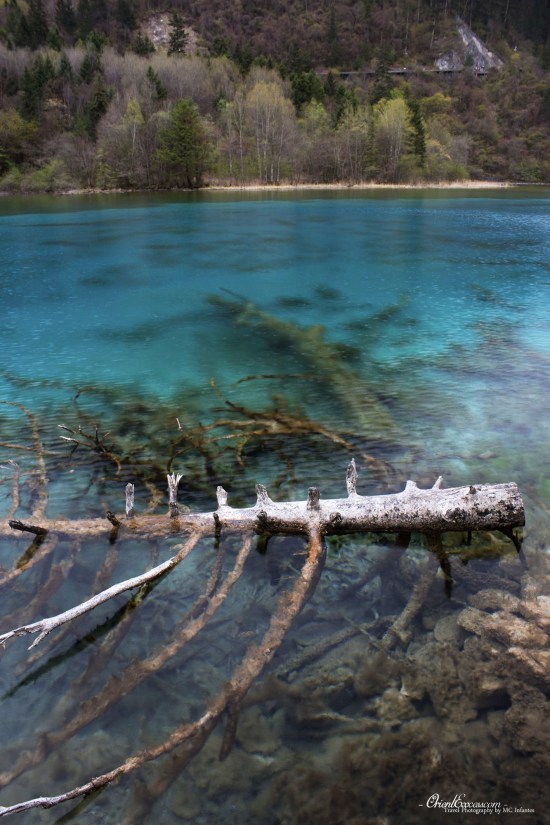 If the National Park can be compared to Heaven, leaving it feels like siegecraft at the gates of Hell. Tourism in this area is mainly Chinese, and most people opt for a group tour, so locals try to take advantage of the situation as much as possible: every single taxi plying its trade in Jiuzhaigou has mysteriously lost its meter, leaving the drivers free to charge any amount that they care to conjure.
Is it raining? Oh, the price just doubled. Is it busy? Oh, look at that, the price just doubled again. Hotels are stupidly expensive, and even while solo travelling you will be shepherded into "local markets", forced by ropes forbidding you from crossing the road to avoid them.
I love being on my own and I will come back to Jiuzhaigou but not this way anymore. I'd highly recommend considering a group tour in the area or going with your own transport, allowing you to explore the stunning surroundings and to stay in a small village nearby, one that could probably use the income.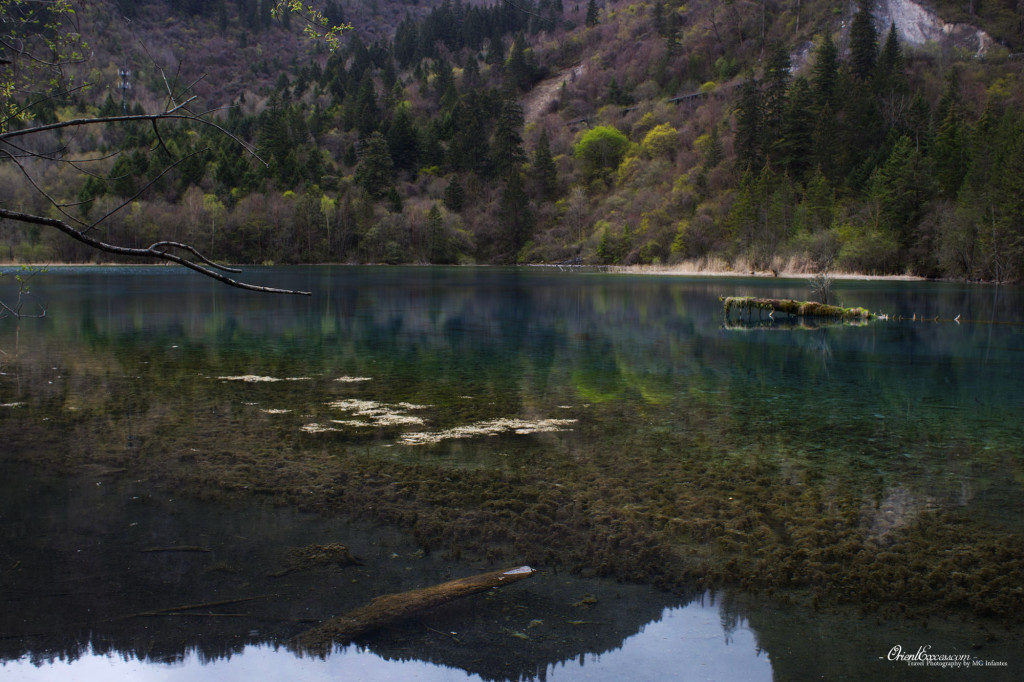 When should you go?

Anytime of the year is a good time to go, Jiuzhaigou is equally beautiful all year around but people seem to prefer Autumn for the gorgeous colours of the trees. I'm looking forward to visit in winter to observe the frozen lakes and the snow covering this fairytale land. But whatever time you come remember that this place is high up in the mountains and it gets cold. I made that mistake… Bring a coat!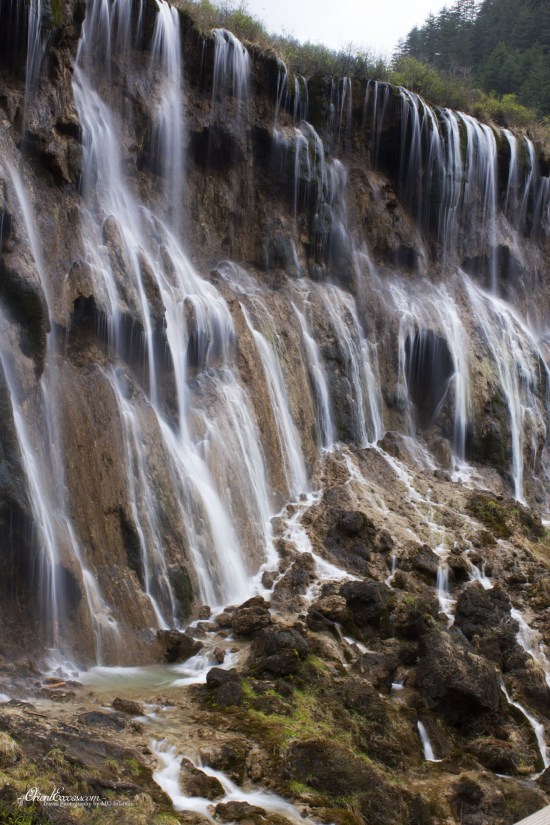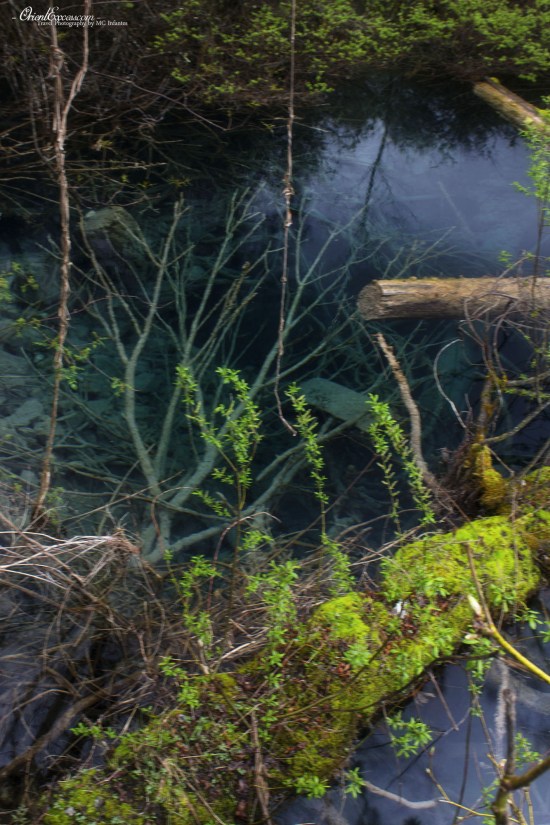 How can I get there?
Buses and planes are going to the National Park everyday from Chengdu. While the ride on a bus is around 8 hours, on a plane it's only 45 minutes, though do remember as we told you before, you might get some delays with that flight.
From the airport, shuttles will bring you to town, or so they say. The reality is that they will actually deposit you some way outside of the town, and conveniently right next to a horde of meter-less taxis, forcing you to fork out an arm, a leg, and at least one nostril to be carried the remaining few kilometres to your hotel.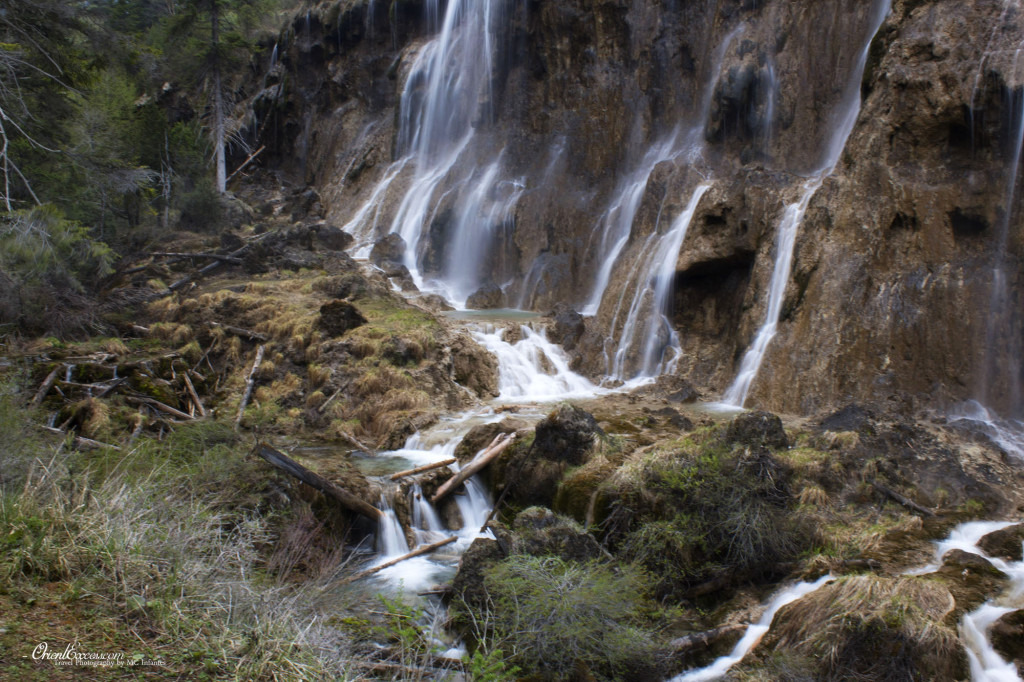 How long should I spend there?
A few days is a good amount of time. 3 days is what most people do, I could spend a week if it meant having the time to explore Huanglong and the surrounding mountains and Tibetan villages. As usual it depends on your style of travel but I would not recommend attempting it in just a day, it's far too short.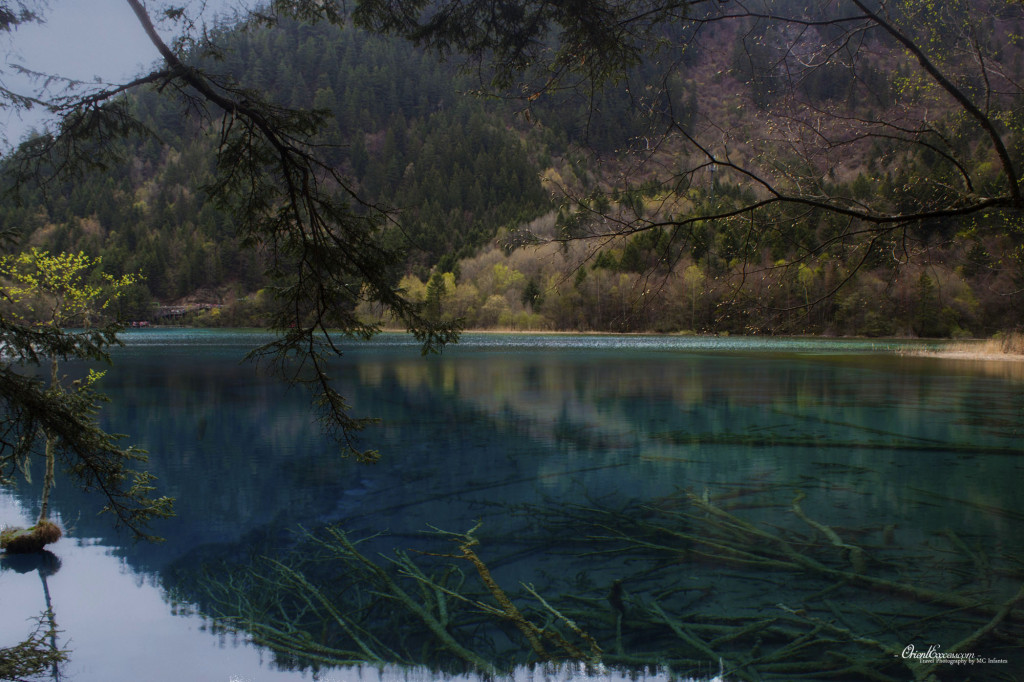 Would I recommend Jiuzhaigou?
Yes, a thousand times yes. This is probably the most beautiful place I have ever seen and I am planning to return again and again in the coming year. The touts, scammers and general dodgy dealers surrounding the entrances may represent everything I hate about China, but I am willing to battle my way through it just to discover the many faces of this place.
Where is Jiuzhaigou?
Jiuzhaigou National Park is located in the North of the Sichuan Province in China. It's in the Aba Province with a high population of Tibetans and Qiang.