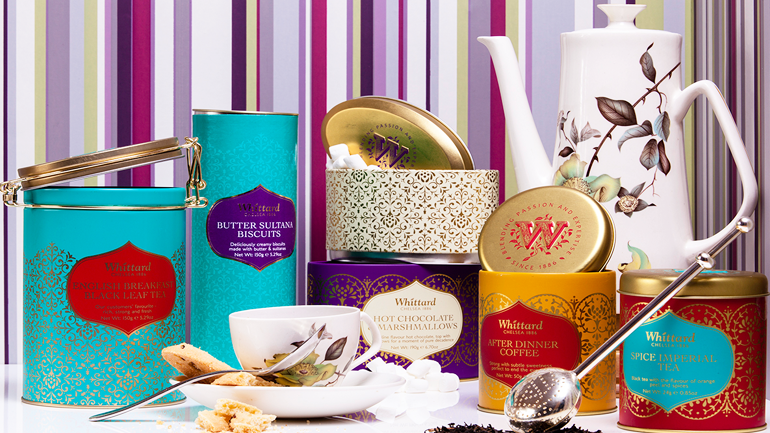 Whittard of Chelsea is making the bold move of turning history on its head by selling tea to China.
英国切尔西惠塔德公司目前正筹备在中国销售茶叶,迈出勇敢的历史性一步。
The 129-year-old British retailer is considering opening stores in the country and an online shop on Tmall after a surge in interest from Far Eastern shoppers for its teas.
随着远东地区购物者对该公司所售茶叶的兴趣大增,这家拥有129年历史的英国零售商正考虑在中国开设实体店和"天猫"网店。
The company was first established in 1886 by Walter Whittard as a tea shop in Fleet Street, London. It was left with 51 shops across the UK after closing down a raft of loss-making stores and is now undergoing a turnaround, led by managing director Mark Dunhill, the former chief executive of jeweller Fabergé.
这家公司由沃尔特·惠塔德初创于1886年,当时是伦敦舰队街的一家茶叶店。在关闭了一系列亏损门店后,切尔西惠塔德公司目前在英国有51家门店,并且正在总经理马克·邓希尔的领导下转型。
Mr Dunhill said that the chain was now looking at ways to grow the business overseas after spotting sales in foreign markets had jumped.
邓希尔表示,切尔西惠塔德公司的海外市场销售额近年来突飞猛进,于是这家连锁店正在寻求拓展海外业务。
"When we looked at our sales figures and where our customers came from, the number from mainland China has doubled over the last two years. A huge proportion of visits to our website are from mainland China, where we assume they are checking out what they want before they buy it over here."
"我们调研销售额和顾客人群时发现来自中国大陆的消费者在过去两年增长了一倍。我们网站的大量访客来自中国大陆,他们希望在购物前做一些功课。"
Mr Dunhill said that there were at least 200 re-sellers of Whittard products on Tmall, who were selling its teas at a significantly higher prices.
邓希尔表示,在中国网络销售平台天猫上至少有200家切尔西惠塔德公司的销售商,它们的售价比原价高很多。
"Afternoon tea has become a lifestyle phenomenon in China, particularly with the young. They are fascinated by the English tradition of taking tea," Mr Dunhill said.
"下午茶已经成为中国的生活时尚,尤其在年轻人中非常流行。他们对英国的下午茶传统很感兴趣,"邓希尔说。
Mr Dunhill said that Earl Grey plus fruit and herbal infusions were particularly popular with Chinese consumers.
邓希尔说,中国消费者最为钟爱的是伯爵红茶和花果茶。