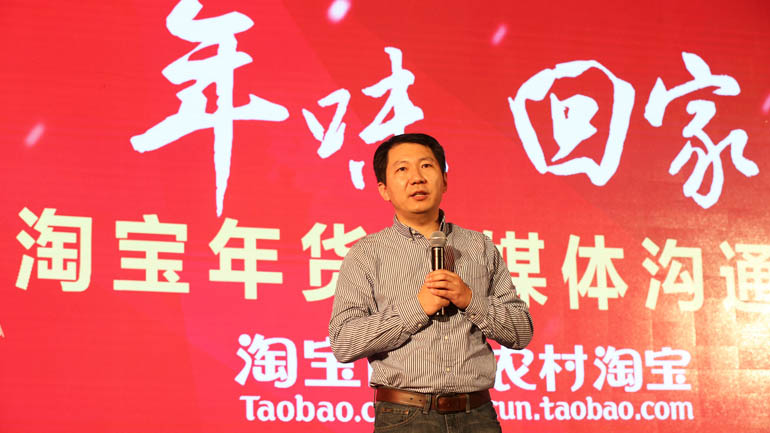 Alibaba Group Holding Ltd said on Thursday that it will create another online shopping event in the next two months to tap further into rural consumption.
阿里巴巴于周二宣布将在两个月后举办另一网购节日,以此来刺激农村消费。
The e-commerce giant, which generated a gross merchandise volume of 91.2 billion yuan ($14.3 billion) in the 24-hour sales event on Wednesday, said it will hold a similar festival to coincide with the upcoming Spring Festival in February.
阿里巴巴在双十一当天销售额达912亿人民币,约合143亿美元,阿里巴巴称二月份春节时将会举办另一场类似的活动。
Zhang Yong, chief executive officer of Alibaba, said like urban residents, many rural consumers have also become online shopping enthusiasts. "The soon-to-be-launched shopping event will better serve rural consumers and bring more agricultural products to the dining tables of urban consumers," he said.
阿里巴巴CEO张勇称,像城市消费者一样,农村消费者也成为网购爱好者,"年货节将更好的为农村消费者服务,把更多的农产品带到城市居民的餐桌上。"
The Hangzhou-based firm said the Spring Festival event will be launched by its customer-to-customer site Taobao and its Rural Taobao business unit, which is dedicated to online shoppers in rural areas.
年货节将由淘宝与农村淘宝共同打造,致力于服务农村的网购者。
Sun Lijun, vice-president of Alibaba who is in charge of Rural Taobao, said the Spring Festival shopping gala will help narrow the gap between urban and rural consumers.
阿里巴巴副主席孙立军是农村淘宝的负责人,他称年货节将缩小农村与城市消费者间的差距。
"We want villagers to celebrate Lunar Chinese New Year with seafood from New Zealand and wine from France. That said, we also want urban residents to enjoy high-quality fresh produce delivered directly to their doorsteps," he said.
"我们希望在村民们的春节餐桌上,可以有新西兰海鲜和法国红酒的出现,我们也希望城市居民可以享受到高质量新鲜的食材直接送货上门的服务。"
Alibaba has made globalization and going-rural its top priorities for further development. Last year, it said it will invest 10 billion yuan over the next three to five years to provide e-commerce services in about 100,000 villages.
阿里巴巴将全球化以及进军农村作为首要任务,去年,阿里巴巴投资100亿用于未来三到五年在10万个乡镇提供电商服务。
Rural shoppers proved their buying power by pouring more than 10 million yuan in the first eight minutes of the Nov 11 online shopping festival. People in 8,000 villages participated in the 24-hour sales.
农村消费者在双十一开始的前八分钟创造了1千万的销售额,证明了他们的消费能力。八千个乡镇的人们参与了双十一的活动。
Alibaba didn't disclose the specific purchases made by rural shoppers, but said that items such as TV sets, air conditioners, shampoos and oil were very popular in villages.
阿里巴巴没有具体透露农村消费者的购买情况,但称电视机、空调、洗发水和食用油是流行网购产品。