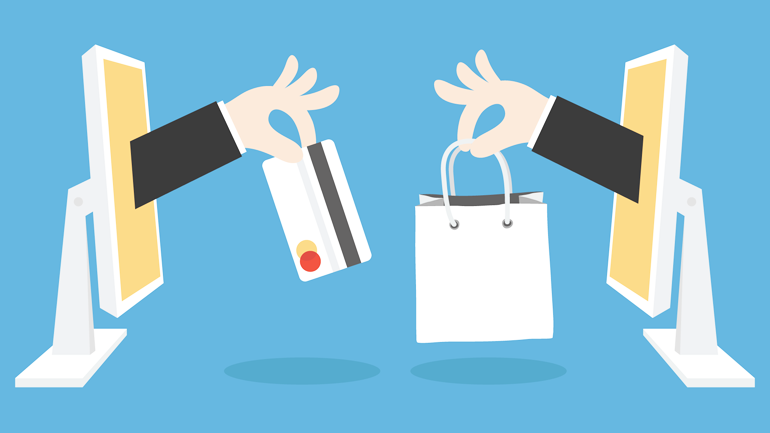 Doris Zhang, a Chinese mother raising two young children in Portland, Oregon, has a day job with a direct sales nutrition company that gives her a good income. She is also a daigou, or shopping agent, who buys products overseas on others' behalf. Zhang buys US health care products and sends them to relatives on the mainland, ringing up monthly sales of about US$5,000.
在俄勒冈州波特兰抚养两个孩子的华裔母亲多丽丝·张有一份营养品直销公司的日间工作,收入不错。此外她还做代购,即代别人购买外国商品。她购买美国保健品,然后寄给在中国内地的亲戚,每月销售额约为5000美元。
"They want all sorts of products, from vitamin D-enriched products for children to adult supplements, anti-ageing remedies and treatments for diabetes," she said.
多丽丝·张说:"他们想要各种产品,从富含维生素D的儿童产品到成人保健品、抗衰老药物和治疗糖尿病的药物。"
Most of her items are bought directly from her employer's website. If it doesn't have what her customers want, she gets them at Costco, a bulk-buy warehouse club in the United States.
她的大多数商品是在自己公司的网站上购买的,如果该网站上没有顾客需要的商品,她就在美国的仓储式超市Costco购买。
"The products here are far cheaper than those in China. Even factoring in delivery, there is still a price advantage," said Zhang, who has been operating her sourcing venture for about three years. "But the biggest advantage for health-care products here is their prime quality. That's why many mainlanders buy even if the price is higher than similar products in China."
多丽丝·张说:"这里的产品比中国便宜很多。即使将运费计算在内,也仍然有价格优势。"她做代购已有约三年时间。她说:"但这里的保健品最大的优势在于一流的质量。这就是即使它们的价格比中国类似产品高一些,但许多人仍然会购买的原因。"
Claire Zhou, a 32-year-old office worker in Beijing, buys a variety of American supplements through a mainland online shop. She feels she is at an age when women should start to take better care of their health. Her shopping list includes supplements of fish oil, beta-carotene, calcium, collagen, grape seed and dietary phospholipids.
北京32岁的办公室职员克莱尔·周通过中国内地的网店购买多种美国保健品。她觉得在自己这个年纪,女人应该开始更注意身体。她的购物清单中包括鱼油、β胡萝卜素、钙、胶原蛋白、葡萄籽以及卵磷脂等保健品。
"I think I need these kinds of products. They're not expensive – just around 100 yuan per bottle."
她说:"我觉得自己需要这些产品。它们不贵,每瓶仅约100元。"
Zhang said she has bought New Zealand honey online for her mother and has asked a friend in Canada to buy blueberry supplements, hoping they will help her mother maintain a healthy heart. "I have no idea of similar domestic-made products, but my overall impression is that foreign items are of better quality and safer," Zhou said.
克莱尔·周说她还在网上为母亲购买新西兰的蜂蜜,并请在加拿大的朋友帮忙购买蓝莓保健品,希望这些能帮助母亲保持心脏健康。她说:"我不了解国内生产的类似产品,但我的大体感觉是,国外商品的质量更好,更安全。"
Individual agents like Zhang are not the only ones tapping the demand at home – e-commerce companies are also showing an interest.
像多丽丝·张这样的个人代购者并非唯一发掘国内需求的人,电子商务公司也对此表现出兴趣。
Fan Ruizhen, spokesman for JD Worldwide, the international wing of JD.com said overseas health-care products were "a new continent" for mainland consumers and that the future looked promising.
购物网站京东旗下"京东全球购"的范瑞真说,国外保健品是内地消费者发现的新大陆,这一领域看起来很有前途。
"As China's economy grows along with people's awareness of staying healthy, these products have gradually become necessities," Fan said.
范瑞真说:"随着中国经济增长,人们的健康意识也随之觉醒,这些产品逐渐变成必需品。"
Tmall Global, a unit of Alibaba that allows global brands to sell directly to mainlanders, had also been working closely to help big names establish an online presence, said Ken Ma, who heads its business development division for brands from Australia, New Zealand and Japan.
阿里巴巴集团旗下的"天猫国际"允许全球品牌直接向中国内地买家出售商品。天猫国际负责澳大利亚、新西兰和日本品牌的业务主管肯·马说,天猫国际一直在帮各大品牌在网上确立地位。
Fan said the biggest difficulty in the market was the unstable supply of discounted popular overseas lines to meet the vigorous, steady demand on the mainland.
范瑞真说,这一市场的最大困难在于打折的、受欢迎的海外供应线不稳定,难以满足内地旺盛而稳定的需求。
Zhang agreed, saying many companies set purchase quotas when offering discounts on their products. "If I received a lot of orders – dozens or even hundreds – I wouldn't have the time or energy to go back and forth to stores, buying small quantities at discounts to replenish my stocks," she said.
多丽丝·张同意这一说法。她说,许多公司在提供折扣时也限定了购买配额。"如果收到几十个甚至几百个订单,我没有时间和精力来回跑商店去少量购买折扣商品,以补充库存。"
Wang Qian had a similar experience. She recently returned to Beijing from Melbourne after being an individual trader of health-care products since last year. "During the Lunar New Year period this year, when I took a big suitcase to buy health-care goods at a supermarket in Melbourne, the shop assistant got cranky with me and told me that for each of those categories in their store, I was allowed to buy only several items at a time," she said.
王倩有类似经历。她去年成为卖保健品的个体店家,最近从墨尔本回到了北京。她说:"今年春节期间,我带了个大旅行箱到墨尔本的一家超市购买保健品,店员脾气暴躁,还说店里的每类商品我每次只能购买几样。"
"Actually, a lot of their shelves were empty as the Lunar New Year is a traditional season for Chinese students to return home with health-care products as gifts for their families."
王倩说:"实际上有许多货架是空的,因为春节是中国留学生回国的传统季节,留学生们会买保健品作为送给家人的礼物。"