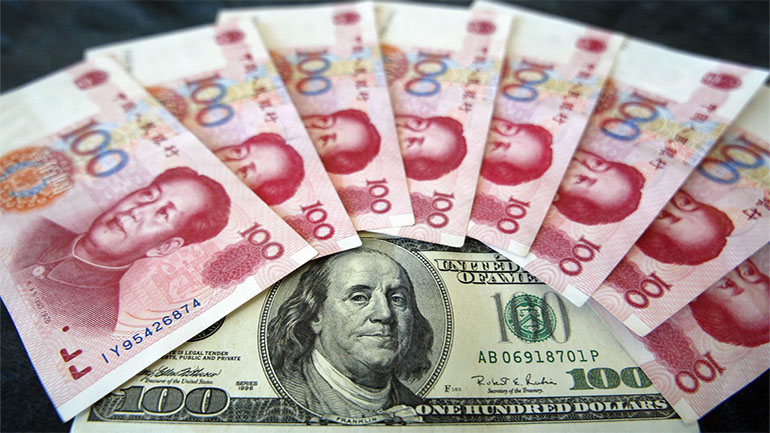 U.S. Treasury Secretary Jack Lew told senior Chinese officials on Sunday he would support adding the yuan currency to the basket on which the International Monetary Fund's SDR unit is based, if it meets the IMF's criteria, Lew's spokesperson said.
美国财政部长雅各布•卢的发言人称,雅各布•卢15日向中国高官表示,如果人民币达到国际货币基金组织(IMF)标准,他会支持人民币加入IMF成员的特别提款权。
Lew met with China's vice premier and finance minister on the sidelines of the G20 leaders meeting in Turkey, the spokesperson said.
发言人称,雅各布•卢与中国副总理以及财政部长在土耳其举行20国集团(G20)会议的间隙会面。
The IMF is expected to this month approve the inclusion of the yuan, also known as the renminbi, into its $280 billion basket of currency reserves, known officially as Special Drawing Rights, or SDR. Its inclusion in the basket would mark a major diplomatic victory for Beijing's campaign to internationalize the currency.
外界预计IMF本月可能会批准人民币纳入规模2,800亿美元的储备货币篮子,即IMF成员的特别提款权。如果人民币入篮,则标志着中国在推动人民币国际化方面取得了重大的外交胜利。
It moved closer to inclusion on Friday, after Fund staff and IMF chief Christine Lagarde gave the move the thumbs up.
此前IMF成员以及IMF总裁拉加德都对人民币入篮一事表示赞许,人民币距离入篮的脚步越来越近。
The IMF's executive board, which represents its 188 members, is unlikely to go against the staff recommendation, said Meg Lundsager, a fellow at the Wilson Centre and until last year the U.S. representative on the IMF board.
前IMF执委会美国代表Meg Lundsager表示,代表188个成员国的IMF执委会不太可能反对IMF成员的建议。
"I would not be surprised if it was pretty close to unanimous," she said, adding that any opposition to the inclusion would have been voiced before now.
"如果各方对此事几乎没有异议我不会感到诧异,"Meg Lundsager表示。她还称,如果有人反对此事,那么这种意见之前就会听到。