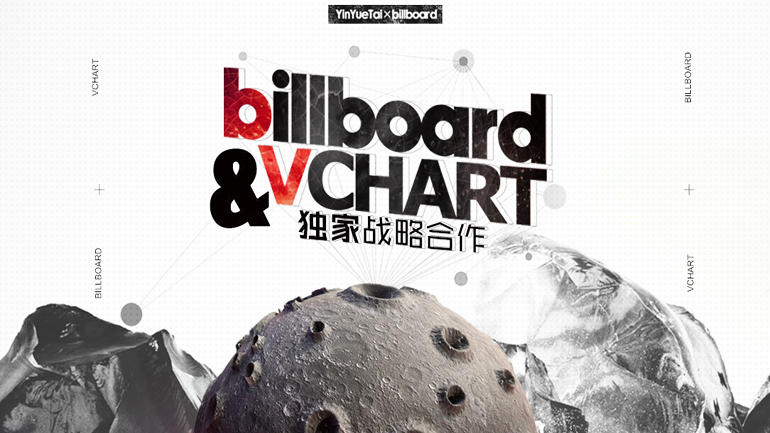 It's probably something by the clean-cut TFBoys, or from the soundtrack to the local comedy film "Goodbye, Mr. Loser." But for industry insiders and music fans alike, it can be hard to tell exactly what China's top song might be.
它有可能是来自阳光清新的TFBoys组合的某首歌曲,也有可能是国产喜剧电影《夏洛特烦恼》的一首原声歌曲。但是,无论是对业内人士还是对歌迷而言,他们都可能很难说清目前中国排名第一的歌曲是哪一首。
That's in part because China has a lot of music charts – 213, according to a government-backed report released last week.
造成这一状况的部分原因是中国的音乐排行榜太多了——根据上周发布的一份得到政府支持的报告,目前中国共有213个音乐排行榜。
Music video-streaming site Yinyuetai.com would like to be the authoritative voice. This week it said it teamed up with Billboard, the U.S. music-industry magazine that keeps a widely quoted list of top songs and albums in the U.S. and elsewhere. Billboard will include the Chinese firm's weekly Chinese pop-music statistics on its website. The two hope to make Chinese chart-toppers recognizable as Adele and Justin Bieber, who are currently leading Billboard's Hot 100 song list.
音乐视频流媒体网站——音悦Tai——希望成为这一领域的权威。它在本周表示,已经与美国音乐杂志《公告牌》达成合作协议。该杂志发布的美国和世界其他地方的歌曲与专辑排行榜受到广泛引用。《公告牌》将在自己的网站上发布音乐Tai统计的每周中国流行乐数据。合作双方希望把中国排行榜的冠军打造得像阿黛尔和贾斯廷·比伯——他们目前在《公告牌》Hot 100单曲榜上名列前茅——一样具有辨识度。
"Enough eyes are around the music business of China now and people really need and want to know who is up and who is down," said Jonathan Serbin, Billboard's head of Asia. "In the past few years, China's music industry has developed a critical mass that can support a chart to really track what is happening in the music business."
《公告牌》亚洲业务负责人乔纳森·瑟宾说:"现在有足够的目光在关注中国的音乐领域,人们确实需要而且想要知道谁的排名上升了以及谁的排名下降了。在过去几年里,中国音乐产业已经培养出关键的受众基础,可以支持一份榜单去真正跟踪音乐界的状况。"
U.S. pop star Adam Lambert, who will tour Shanghai and Beijing next year, also presented at Monday's press conference in Beijing announcing the move.
美国流行男歌手亚当·兰伯特将于明年在上海和北京举行巡演,他也在音悦Tai和《公告牌》9日联合举行的北京发布会上现身。
By money standards, China's music market is tiny compared with the U.S. Last year, China's digital music revenue stood at $91.4 million, while the U.S. led the list with $3.5 billion, according to the International Federation of the Phonographic Industry, a music lobby group. As the industry has shifted to online, companies have struggled to get music listeners to pay.
从收入角度讲,中国音乐市场与美国市场相比仅是九牛一毛。根据行业组织——国际唱片工业联合会的统计,去年,中国的数字音乐收入为9140万美元,美国则以35亿美元独占鳌头。随着音乐产业逐渐向网上转移,各企业都在努力争取让听众付费。
Still, the promise is there. Official statistics show that 478 million people in China listen to music online. "The market is at a inflection point in size from a developing market to a very large music market," said Mr. Serbin.
不过,中国音乐市场前景光明。官方统计数字显示,中国的在线音乐听众有4.78亿人。瑟宾说:"中国市场正处在从发展中市场向规模极其庞大的音乐市场转变的拐点。"
"Charts can definitely help stimulate music consumption," said Zhang Dou, founder and CEO of Yinyuetai.com. "I see too many fans who cannot find the right place to spend money on their idols."
音悦Tai创始人兼CEO张斗说:"排行榜肯定有助于刺激音乐消费。我见过太多找不到合适的地方去给偶像花钱的粉丝了。"
Yinyuetai.com, or V Chart, has more than 50 million registered users. Its weekly songs chart is generated by fan clicks and posts on its own official site as well as data from microblog platform Sina Weibo, search platform 360.com and QQ music. The Chinese music ranking for Billboard will include both Mandarin and Cantonese songs.
音悦Tai网站目前有超过5000万名注册用户。它的"周榜"排名是由官网上的粉丝点击量和发帖量以及新浪微博、360搜索平台以及QQ音乐平台上的数据决定的。《公告牌》发布的中国歌曲榜将包括国语歌曲榜和粤语歌曲榜。
Mr. Zhang said he was amazed by the power Chinese fans before. For example, fans of TFBoys, a trio of teenage crooners, paid 1 yuan each to vote them as Yinyuetai's most popular artists in the site's annual music awards in 2014. The band got about 300,000 votes, he said.
张先生说,中国粉丝的力量让他感到吃惊。比如,在音悦Tai2014年"音乐V榜"的评选过程中,少年组合TFBoys的粉丝每人花费1元人民币投票推举该组合为内地最具人气歌手。张斗说,该组合得到了约30万张选票。
Beijing has moved to help record labels tap the market. This week it ordered the local music-streaming sites to step up censoring of unwanted and unlicensed content. "The government crackdown brings us huge opportunity," said Mr. Serbin. "The hope is as the fight to piracy continues, the legitimate market will continue to grow."
北京已经在采取行动帮助唱片公司开发这一市场了。本周,政府下令中国本土的音乐流媒体网站加强对违规内容的审核。瑟宾说:"政府的严打行动给我们带来了巨大机遇。我们期待随着打击盗版行动的继续,合法市场将继续发展。"