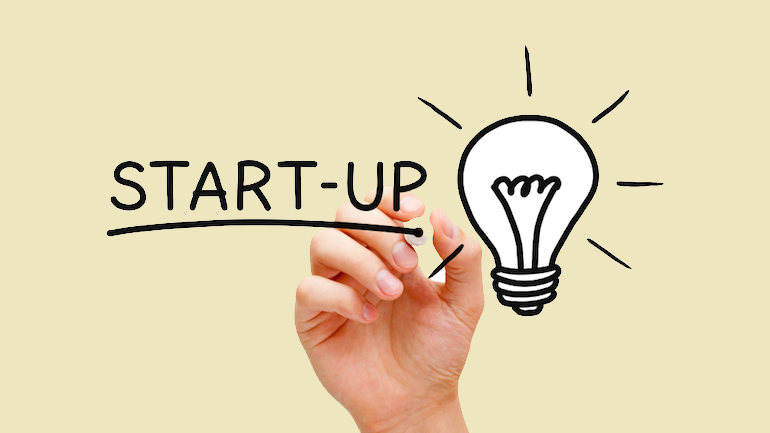 ZHEJIANG IS THE most entrepreneurial place in China. Fan Li, celebrated as the ancestor of all Chinese merchants, worked there some 2,500 years ago.
浙江是中国最具有创业精神的地方,被奉为中国商界鼻祖的范蠡大约2500年前就在这里经商。
In modern times, too, it has produced private-sector titans. Li Shufu, the boss of Geely, a carmaker, acquired Sweden's Volvo. Lu Guanqiu, Wanxiang's chairman, controls the world's top independent car-parts firm. Zong Qinghou, founder of Wahaha, went from street hawker to drinks magnate, and the family of Ren Zhengfei, the founder of Huawei, came from there.
说到现代,这里也造就了一大批私营领域的商界巨子。吉利集团的老板李书福收购了瑞典的沃尔沃。万向集团的董事局主席鲁冠球执掌着全球最大的独立汽车零部件供应商。娃哈哈的创始人宗庆后从沿街叫卖发展为饮料巨头。华为的创始人任正非的祖籍也是浙江。
Since the province lacks natural resources and good farmland, locals have always had to use their ingenuity to scratch a living.
由于这个省缺少自然资源和肥沃的农田,当地人向来要靠聪明才智来求得生存。
Entrepreneurs were once seen as oddballs, and failure was considered shameful. Neil Shen of Sequoia Capital, an American venture-capital fund, thinks China has reached a cultural inflection point. Li Keqiang, the prime minister, has been trying to encourage people to take risks and start companies.
创业者在中国曾被投来异样目光,创业失败被认为是丢脸的事情。美国风险投资公司红杉资本公司的沈南鹏认为,中国已经到了文化上的拐点。中国总理李克强一直在鼓励人们承担风险,开创企业。
Locals used to worship American firms and tried to copy them. Sceptics derided their efforts as "copy to China" (C2C). Kai-fu Lee of Innovation Works, a technology incubator in Zhongguancun, Beijing's answer to Silicon Valley, retorts that Western firms copy too. He insists that local Chinese firms are as good as Apple at integrating technologies and finding market opportunities.
中国人曾经崇拜美国的企业,并试图效仿它们。对此持怀疑态度的人士戏称这一做法为"照搬到中国"。中关村科技创业孵化器——创新工场的李开复反驳说,西方公司也在效仿。他坚持说,中国本土公司在整合技术和寻找市场机遇方面和美国的苹果公司一样出色。
Chinese consumers' rising expectations and intensifying competition in consumer-facing industries are already pushing firms towards more innovation. One example is WeChat, a popular social-media and payments platform run by Tencent.
中国消费者日益提升的预期和面向消费者的行业所面临的越来越激烈的竞争已经在迫使中国的企业在创新上下更大的工夫。腾讯公司运作的应用广泛的社交媒体及支付平台——微信就是个例证。
Money is flooding into startups, and there is talk of a tech bubble. Venture-capital investment in China reached a record $15.5 billion in 2014, more than triple the previous year's level. These internet giants have spent billions on swallowing startups in areas from video streaming to online travel to big data.
资金正在大量涌入初创企业,以至于有人在谈论技术泡沫。中国2014年的风险资本投资达到了创纪录的155亿美元,是前一年的三倍多。一些互联网巨头已经花费数十亿的资金来收购初创企业,涉足的领域从视频流、在线旅游到大数据。
Mr Lee predicts that eventually there will be more billion-dollar startups in China than in America, though Silicon Valley will have more firms of higher value. It is easier in China than elsewhere to achieve scale quickly because the local market is both enormous and fairly homogeneous.
李开复预计,最终中国市值超过10亿美元的初创企业的数量会超过美国,不过硅谷市值更高的企业的数量还是会多于中国。由于中国本地市场规模庞大,中国的企业比其他地方的企业更容易实现规模的快速扩大。
The biggest opportunities are provided by the Chinese economy's egregious inefficiency, a legacy of decades of state capitalism. "China has more old-economy, non-transparent and unreasonably profitable firms than does America…the streets are just paved with gold for disrupters," says Mr Lee.
由于数十年来所走的国家资本主义道路,中国经济效率异乎寻常的低下,这也带来了巨大的机遇。李开复说,中国老旧经济模式、不透明和赢利高得不合理的公司比美国要多,对于"搅局者"而言,现在可谓是黄金遍地的时代。