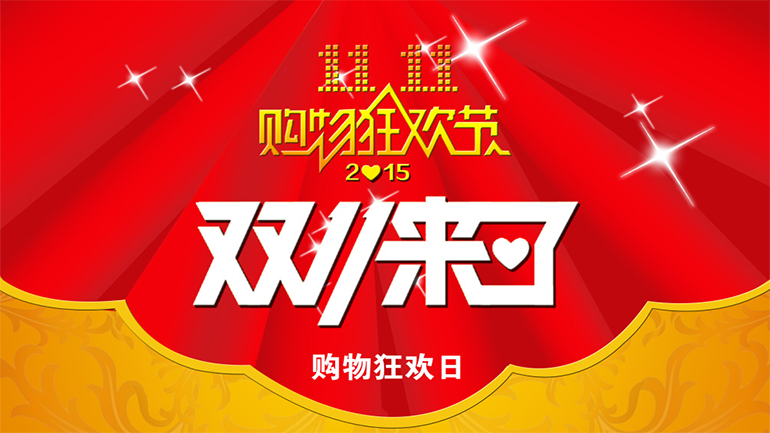 Most online consumers in China will spend more during the Nov. 11 "Singles' Day" shopping promotion this year than they did last year, according to the results of a survey by consultancy Nielsen Holdings made available to Reuters on Wednesday.
据咨询公司尼尔森(Nielsen Holdings)4日向路透提供的一份调查,中国大部分网络消费者今年"双11"的支出将高于去年。
In a survey of more than 1,000 internet users in China this month, 56 percent said that they would spend more on Singles Day this year compared to 2014. A third said they were likely to spend about the same on the biggest single day for shopping in China, and 6 percent planned to spend less, Nielsen said.
尼尔森称,本月对中国逾1000名网络用户的调查中,56%称相比2014年他们会在今年的"双11"花更多钱。三分之一的人称,可能与去年持平,6%称将减少花费。
The survey, conducted from Oct. 16 to 21, found the average expected spend amongst all respondents in 2015 was 1,761 yuan ($277.76), Nielsen said, showing an increase of 321 yuan, or 22 percent, compared with 2014.
尼尔森称,调查显示所有受访者今年的平均预期花费为1761元,与2014年相比增加321元,增幅为22%,调查于10月16日至21日进行。
This year's trend on a day also dubbed "Double 11" after its date will be watched closely for clues about private consumption as the world's second-biggest economy heads for its slowest growth in more than 20 years. Official data shows retail sales grew more than 10 percent in September from a year earlier, but other indicators, such as auto sales, have shown big drops.
在中国经济放缓至逾20年最低之际,今年"双11"的销售趋势将被密切关注,以寻找有关个人消费的线索。官方数据显示,9月零售销售同比增长逾10%,但汽车销售等其他指标出现大幅下滑。
"It's not a huge surprise that consumers are planning to spend more during this year's Double 11," Yan Xuan, President of Nielsen Greater China, said in a statement. "Income levels and internet penetration continue to rise throughout China, so this is a natural progression."
"消费者今年'双11'计划花费更多并不令人意外,"尼尔森大中华区总裁严旋在声明中表示。"收入水平和互联网渗透率在中国持续上升,所以这是一个自然的进程。"
Last year, Alibaba reported a record $9.3 billion in sales on its platforms during the event.
去年阿里巴巴旗下平台在"双11"期间录得创纪录的93亿美元(约590亿元人民币)销售额。