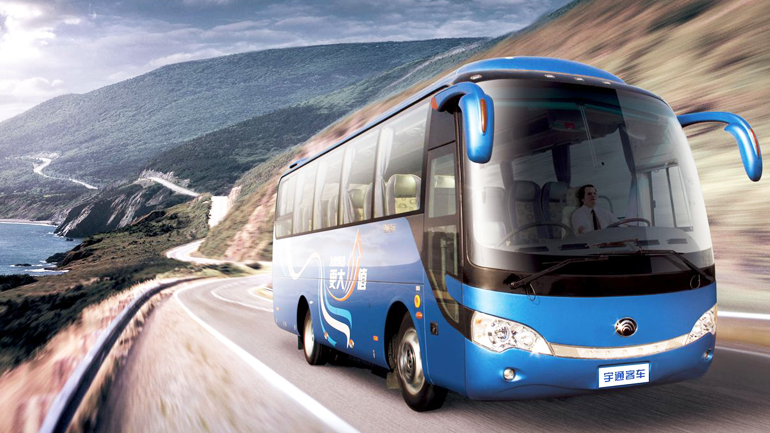 Chinese manufacturers seek to make the most of the large market potential for electric buses in today's more environmentally aware society.
由于当今社会的环保意识的提高,中国制造商致力于开拓电动巴士这一巨大的潜在市场。
France's Régie Autonome des Transports Parisiens (RATP), the state operator of public transport (LPT) has announced plans to test the electric bus produced by Chinese bus manufacturer Yutong at this year's "Busworld Kortrijk", the world's biggest trade fair for buses and coaches in the Belgian city of Kortrijk.
法国巴黎客车运输公司,其公交部门的执行官已宣称计划在今年的"世界客车博览会"上测试这辆由中国客车制造商宇通生产的电动巴士。这是全世界最大的公交巴士和客车贸易博览会,在比利时的科莱特举行。
If the test result is successful, there will be the possibility that Yutong could become one of the main suppliers to RATP in the next ten years. Thus Yutong could be the first Chinese new energy bus manufacturer entering the international market.
如果测试成功通过,那么在接下来的十年中宇通客车有可能成为巴黎客车运输公司的主要供应商。因此宇通有可能成为中国进军国际市场的首家新能源巴士制造商。
The electric bus envisaged by RATP was developed specifically for the European market. The twelve-meter bus can cover a distance of up to 250 kilometers after being fully charged. The maximum speed of the bus, which can accelerate to 50kilometers per hour within 17 seconds, is 85 kilometers per hour. Moreover, its power consumption is only one kilowatt-hour per kilometer.
由巴黎客车运输公司设计的电动巴士是专为欧洲市场研发的。长达12米的巴士在充满电后可以跑250公里。在短短17秒内,电动巴士就可以加速到50km/h,最快速度可达85km/h。此外,电动巴士的能源消耗只有1kw/h。
The bus also has a sophisticated security system. It is equipped with an Advanced Emergency Braking System, a lane departure warning and Electronic Stability Control. It also boasts a diagnostic system that allows vehicle failures to be remotely diagnosed online.
该电动巴士具备完整的安全系统,配有先进紧急制动系统,车道偏离警示系统和电子稳定控制系统。值得一提的是它还配备了可以网络远程诊断汽车故障的诊断系统。
In Europe, most buses and coaches run on diesel and are considered a major cause of urban air pollution. The introduction and spread of environmentally friendly and energy-saving electric buses is a good way to improve air quality.
在欧洲,大部分巴士和客车都是使用柴油驱动,这也被认为是城市空气污染的主要原因。引入和发展环保又节能的电动巴士是提高空气质量的有效途径。
The Chinese bus manufacturer Yutong developed its first electric bus in 1999 and a hybrid bus in 2005. During the 2008 Olympics in Beijing, a new model of the hybrid bus was launched by Yutong and used in Beijing.
在1999年,中国汽车制造商宇通生产了首辆电动巴士,2005年生产了混合动力巴士。08年奥运会期间,宇通生产了一种新型混合动力巴士并在北京启用。