I've always found very hard to get into grip with a big city. Their size, their diversity makes it a bit scary and I get this constant feeling that I might be missing out. So imagine how I felt when I got to Beijing. A town like this one, it's hard not to miss anything and as much as I wish we could be driving a motorbike in the streets to figure out the city, in China this is a very difficult option owing to the bureaucratic nightmare of getting a European driving licence converted to Chinese. We heard of Side-car tours though before coming in to town, and got in contact with Beijing Sideways to try out one of their tour to discover Beijing. While our tour was planned during the day, we ended up doing it at night thanks to the always oh so great airline traffic in China, and the delay of our flight. A big thank you to those guys who did wait for us to get us on our tour!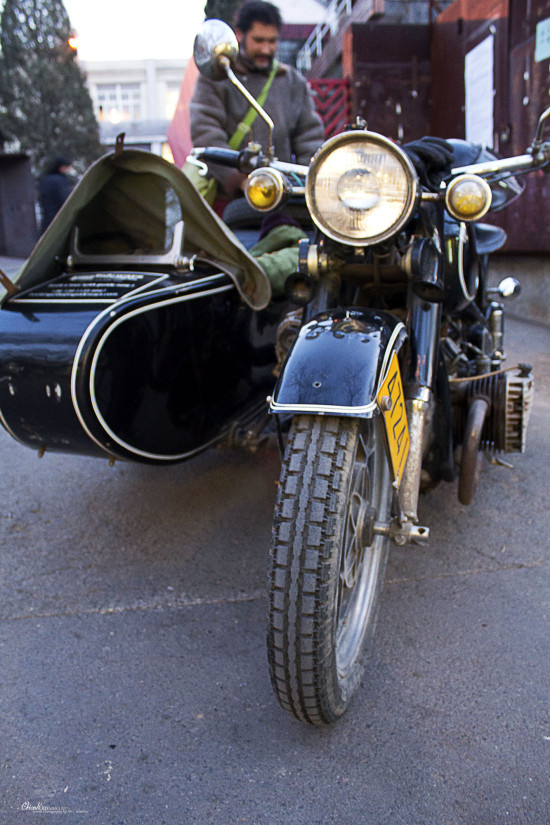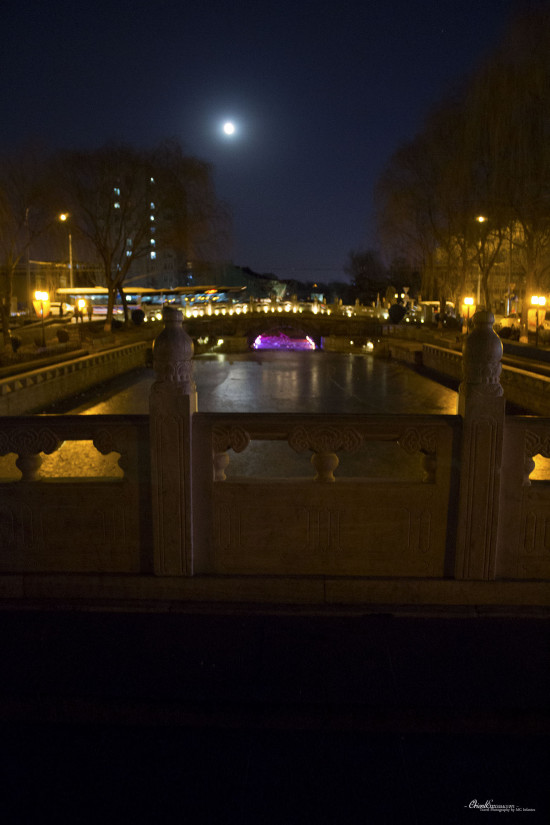 So here we were in the cold winter of Beijing starting our side-car tour. We climbed in one of their Chang Jiang 750 machines ( A Chinese copy of the Russian M72, which was itself a cold war era clone of the BMW R71 from the 1930's!) and met Gael, owner of the company and a fellow French national, who was going to take us on this tour. In Beijing for quite a few years it's easy to see that Gael knows what he is doing and what people do want to see. I happily climbed in the side-car while Robb took the back seat and away we went through the Hutongs, ready to get our real first glimpse at the famous town of Beijing… at night, not a very common way to go about it!
The Beijing opera, the Forbidden Palace, Tienanmen Square, local parks and so much more… Gael did not miss a site and guided us through the nocturnal cityscape to the soundtrack of blaring traffic horns and all the mechanical hullabaloo that those meaty old boxer engines can summon. You get what you ask for: the starting point to your exploration of town. You can have a whistle-stop tour of the glittering show-piece sights, or you can channel your inner Hells Angel and roar around shattering the peace of the quieter Hutong districts.
Why should you pick a Side-Car tour in Beijing?
Well, because it's fun of course. Because Beijing is simply too large to explore on foot, and the public transport system is a regular pain in the proverbial when your time is limited. Of course, there are a million companies offering guided trips around the city, and many would even be cheaper, but when given the choice between a minibus loaded with tourists, and the wind in your hair while charging around the Chinese capital aboard a vintage motorcycle, it's a no-brainer. For us anyway. The bikes are vastly more enjoyable, and Beijing's infamous traffic congestion is easily circumvented by a two (or three) wheeler. The guys at Beijing Sideways are knowledgeable, fun and they know their trade very well.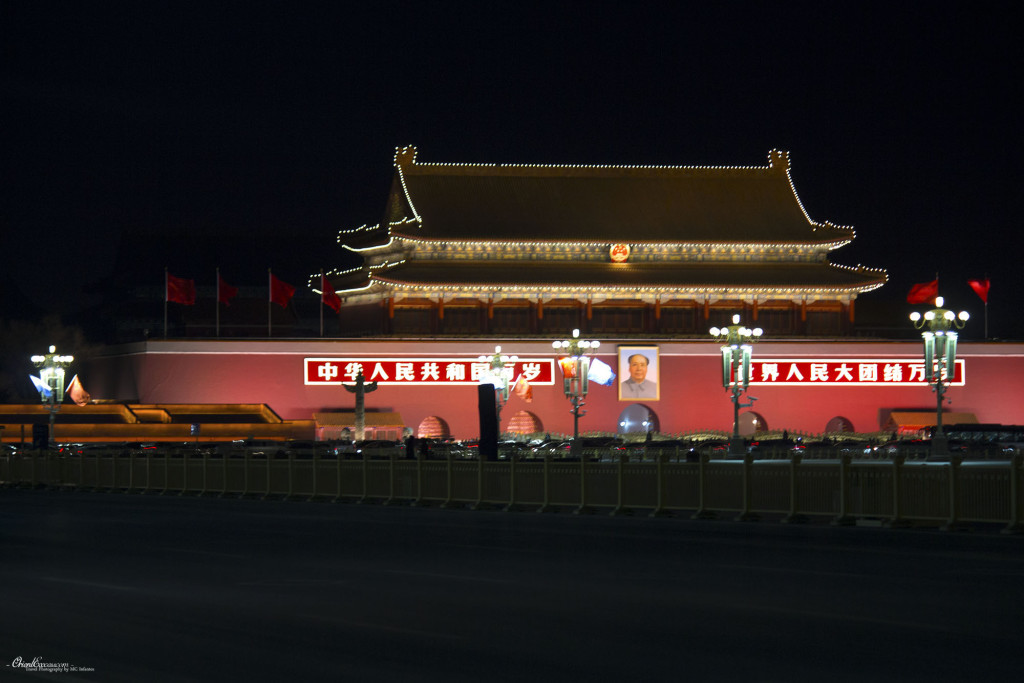 Is it safe to ride on a Side-Car?
We know many people have reservations about travelling by motorcycle, and when you see how people drive in some areas of China those fears could be well founded. But you are safe. Helmets are provided, and your driver is going to look after you every step of the way.
The drivers are experienced and they know every corner. Yes we more than a little accustomed to motorcycle travel, so our vision might be a bit different, but there was not a minute when I didn't feel safe on this journey.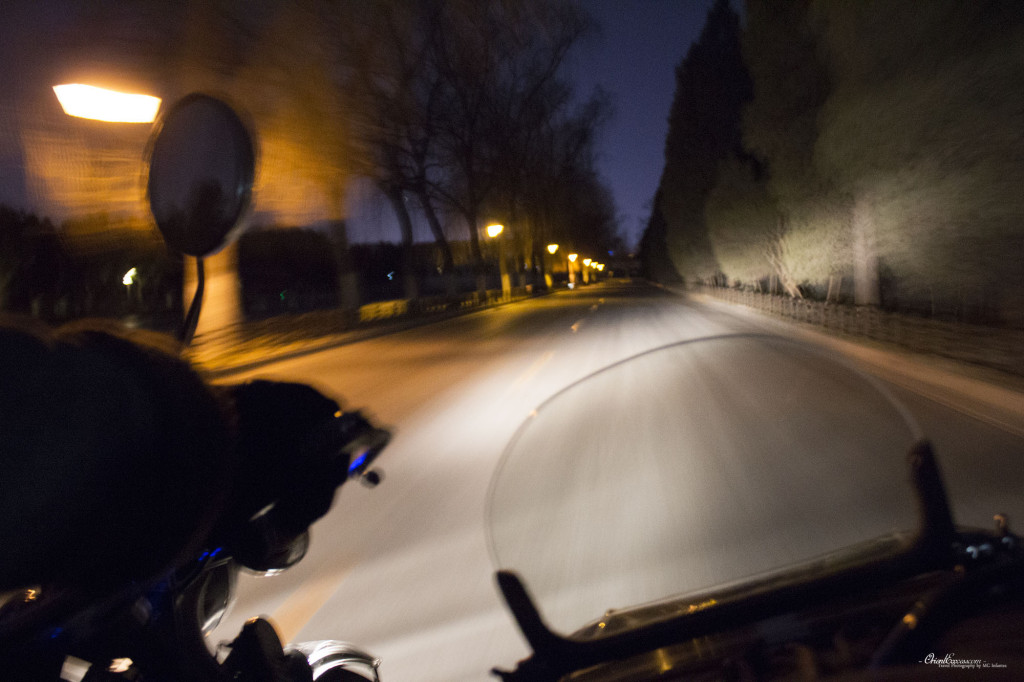 Is it for anyone?
Yes, I don't think there is an age to enjoy something like that! And in the side-car a child will be perfectly happy and safe. Families, couples, solo travellers, all can enjoy a ride.
You love motorcycles and have some experience? They might let you give it a ride.
You're passionate about the Communist era? They've got the coats to warm you up and make you look like a real red army guard.
You are in a rush? Spend just 2 hours with them. You've got time? Make your tour longer. Anything is possible.
The only restriction? Obviously you can only seat two passengers per machine, regardless of how many locals you might have just witnessed rolling past you on a 50cc scooter.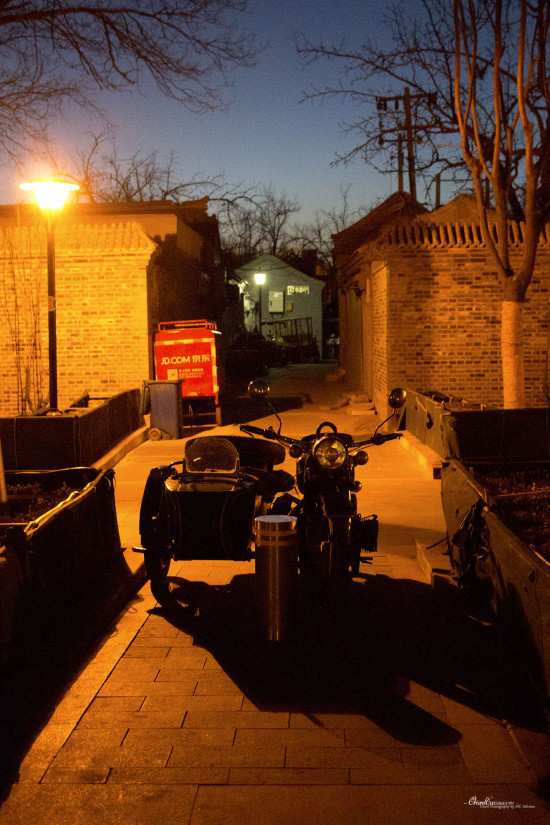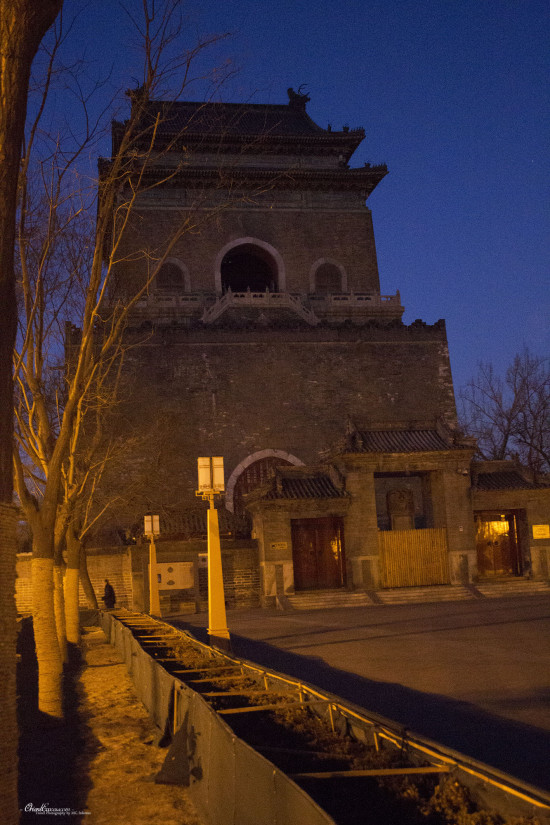 What were the highlights of this trip?
I loved stopping in front of the Forbidden Palace at night, the moon shining on the water completely frozen. This was a beautiful highlight of this tour but I could pick a few. The moment when Gael went through the Hutong to then arrive to a very modern building was also a great view of the fast evolution of China. For Robb it would probably be the hooligan antics like attempting to pull wheelies or get the sidecar wheel off the ground, and thus promptly being thrown out from Tienanmen Square by the police. ** I'm pretty sure that's not a part of the usual tour, just that when Robb gets on a motorcycle, bad behaviour usually ensues, and our guide was apparently happy to indulge him.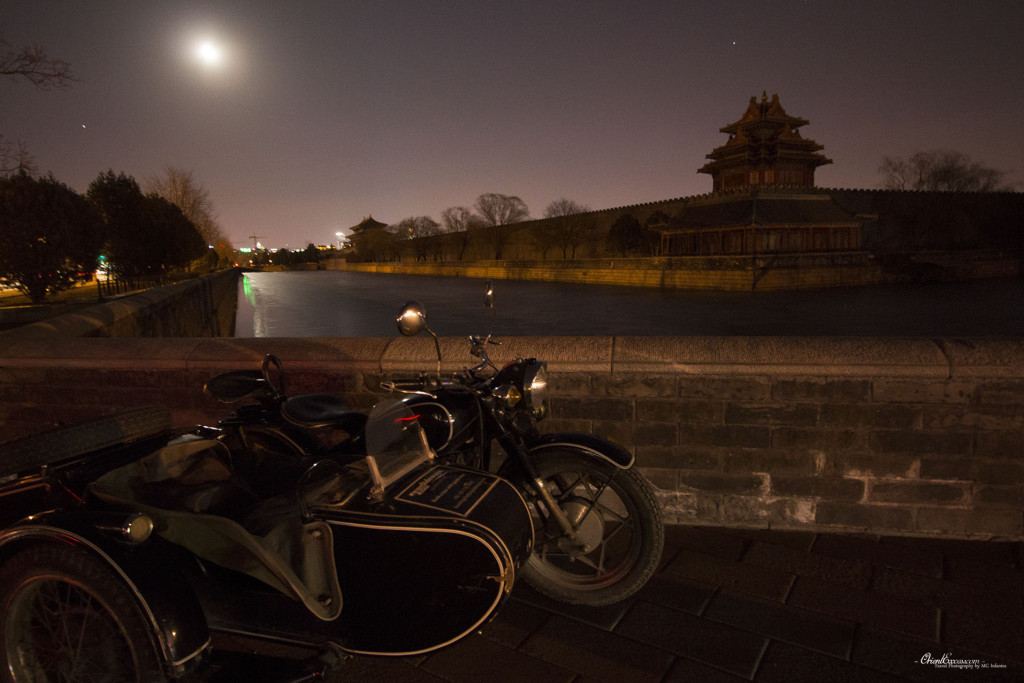 Who would we recommend this tour to?
Anybody who loves to get a good overview of a city, anyone who loves motorbikes, get back in the past or wants to do something a bit different.
If you don't want to do a tour of Beijing then this guys do offer different tours like one to The Great Wall that we will check out when we get more time in town.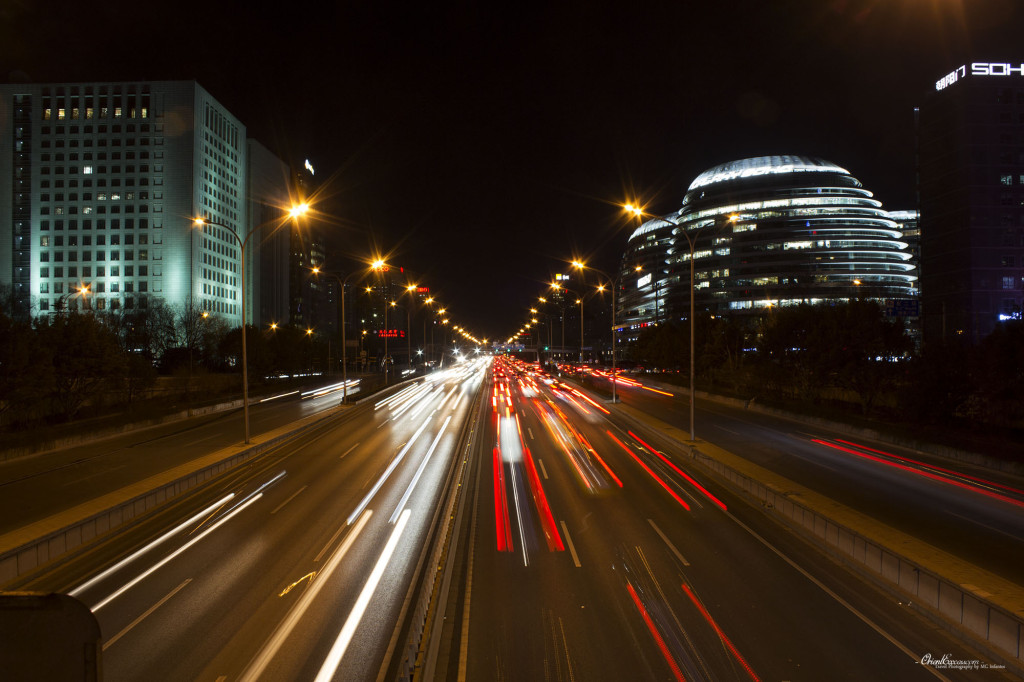 What's the best time to try it out?
Spring and Summer are probably better at least for the weather and the afternoon might be also be better. There is one big advantage to Winter though: yes you will be cold and your hands might be freezing but chances are you might get a gorgeous blue sky during the daytime!
Have you ever been on a motorcycle tour? Have you tried a Side-Car and would you consider trying it out in China? Tell us everything in the comments!